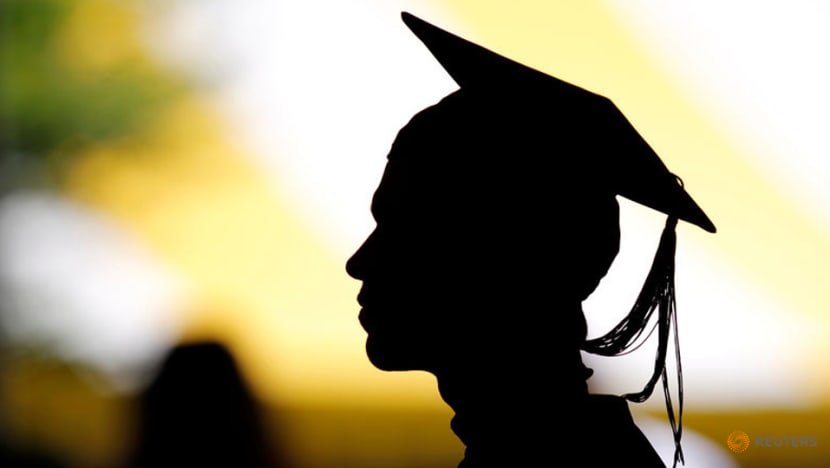 SINGAPORE: The Public Service Commission (PSC) is looking for diversity among its future scholars, as it vowed to cast the net wide for promising scholarship candidates, harness new tools to "measure attributes beyond intellect" and encourage recipients to pursue paths less trodden.
Mr Lee Tzu Yang said this in an open letter he had written as he approached his 100th day as chairman of the PSC. 
He said that scholarships for tertiary education, tied to serving in the Public Service, have been significant in Singapore's development, supplying the talent needed to develop the country and build its defence capability, and contributing to the country's safety and security. 
The scholarships have drawn some of Singapore's best and brightest into Public Service careers, he added.

But Mr Lee acknowledged that the nature of the progress Singaporeans seek has grown more complex.
"Current concerns in our society on inequality and successfully navigating future challenges, whether social, economic or political, reflect the changing environment in which we seek a better life together," he said.

Mr Lee noted that Singapore has always had a diverse society, but "today we are all more aware of changing complexity and how it is evolving into the future", pointing to the discourse and debate on inequality, inclusivity and diversity.
"It means that the Public Service will be successful only if its members have the empathy to look past differences to see the humanity in people, to build bridges between competing interests and encourage trust in public policies which seek to be the best but may not always be perfect," he said. 
In an age where disruption is "the new normal", new ideas have to be tried, Mr Lee added.
"Innovation, and innovators, are needed in the Public Service – to organise the machinery of government to improve delivery of services to citizens and business, and in the formulation of policies and testing them in a world of greater uncertainty," he said.

There are now more candidates from different schools in the scholarship selection, Mr Lee said, adding that the PSC would continue to do more to encourage others to apply.
"We can never discount intellect as a desired attribute, but we will consider other attributes, such as evidenced by self-initiated community service and leading change in new, different and difficult directions," he said. 

The PSC, Mr Lee said, intends to explore new tools to capture and measure attributes, citing how many organisations use game-based assessments to assess attributes such as perseverance, learning orientation and risk-avoidance.

"These new tools will supplement our psychometric tests and interviews, and importantly open up opportunities for even more candidates to come forward and be considered," he said. 
The PSC will encourage diversity in course and country of study, Mr Lee said, adding that a background in fields such as engineering and technology will be an advantage. 
The commission will also look out for authenticity of views during the final interview, a "well-known" segment of the selection process, he said.
"We look for authenticity of views, alignment with Public Service values, clarity of thought, openness of mind, drive for achievement and willingness to lead," he said. 
"We are most encouraged when we find a candidate who fits the values and potential we seek, who may not have had the advantages of others, and is willing to try."