Rehabilitation regime to be strengthened as part of proposed changes to Misuse of Drugs Act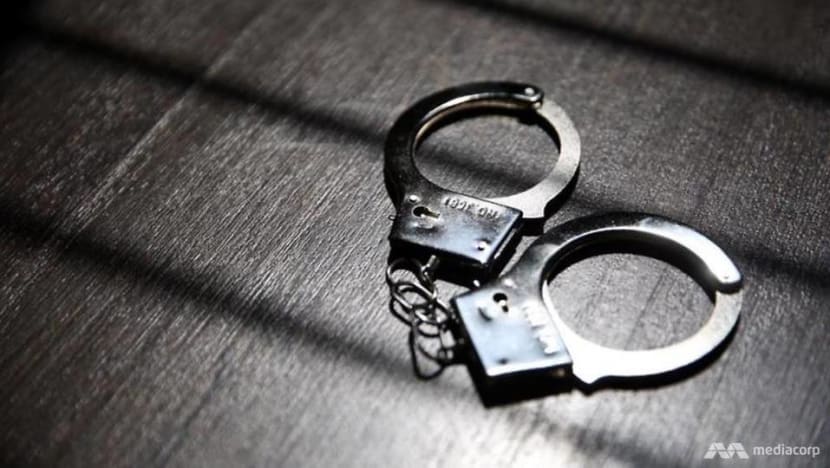 SINGAPORE: An enhanced rehabilitation regime targeted at adult drug abusers who do not face other concurrent criminal charges, along with the criminalisation of acts which expose children to drugs, could soon be added to the overall drug control framework.
These form part of the Misuse of Drugs (Amendment) Bill which Second Minister for Home Affairs Josephine Teo tabled in Parliament on Monday (Nov 19).
The Misuse of Drugs Act serves as the legal framework for the control of dangerous or harmful drugs. It also provides for the enforcement powers of the Central Narcotics Bureau (CNB), covers the treatment and rehabilitation of drug abusers, as well as criminalises various drug offences. It was last amended in 2012.
STRENGTHENED REHABILITATION REGIME 
One of the key provisions of the Bill will be to bolster the current rehabilitation regime, and move towards a more "calibrated" approach, said the Ministry of Home Affairs (MHA) in its press release. This will distinguish between abusers who only consume drugs and those who concurrently commit other offences of harm to society.
Currently, drug abusers who only consume drugs and are arrested for the first and second time undergo rehabilitation in the Drug Rehabilitation Centre (DRC). Those who are arrested for the third time and more are subject to Long-Term Imprisonment (LT).
LT was introduced in 1998 to protect the public from hard-core abusers who may turn to crime to feed their drug habit, and to punish and deter drug abusers from continued drug use.
Under the proposed amendments, first-time abusers who do not face other concurrent criminal charges, and are assessed by CNB to be of low-risk of further abuse, will be put on the Enhanced Direct Supervision Order (EDSO), a non-custodial supervision order, for up to five years.
In addition to monitoring by CNB, abusers on the EDSO will be assigned a case manager who will provide support to them and their families. 
On the other hand, first-time abusers who are assessed to be of moderate or high-risk of further abuse, as well as second-time and subsequent abusers will go through the DRC regime.
As part of the proposed amendments, the maximum period of detention in the DRC will be increased from three years to four years, in order to cater to high-risk repeat drug abusers who may require longer detentions for rehabilitation.
Abusers in the DRC will first undergo mandatory rehabilitation programmes such as psychology-based correctional programmes, family programmes and skills training. Upon completion, they will then be put on a Community-based Programme (CBP), where they can be placed in a halfway house, on day release from the DRC, or at home with electronic-tagging. 
Upon the completion of the CBP, abusers will progress to the supervision phase, under which they are required to report regularly to CNB for urine or hair testing. The maximum duration of supervision under the CBP will be increased from two to five years under the proposed changes.
"The enhanced rehabilitation regime, targeted at abusers who do not face other concurrent charges, will help them break the cycle of addiction more effectively and reintegrate into society sooner. This better serves our goal of reducing drug abuse in Singapore," said MHA in its press release. "However, drug abusers who commit other criminal offences and harm society will continue to be dealt with very strictly. They will be charged in Court and be liable for imprisonment and caning, including LT."
'CRITICAL' ROLE OF THE FAMILY
The proposed changes will also aim to criminalise various acts that expose children to drugs, said MHA.  It added that the CNB has come across instances where abusers leave drugs and related paraphernalia within easy access of children.
As such, it could soon be an offence for an adult if they, knowing that a child (below 16 years old) is likely to be present in a place, recklessly leave drugs or drug utensils within easy access.
Under a new provision in the Bill, it will also be an offence for an adult who permits or does not take reasonable steps to prevent a young person (below 21 years old) from consuming controlled drugs within their possession. For first-time convictions, the Bill will propose a maximum imprisonment of ten years.
Given the "critical' role that a family plays in supporting a youth abuser's rehabilitation, the changes will also make it mandatory for parents or guardians of youth abusers under 21 to attend counselling, added MHA.
Currently, under the Youth Enhanced Supervision (YES) scheme, which was introduced in 2013 to target low-risk youth abusers, such individuals undergo compulsory counselling which requires the involvement of their parents. However, some parents "persistently" absent themselves from these sessions, said MHA.
As such, parents or guardians who do not comply without any reasonable excuse could be charged with an offence punishable with a fine or be ordered by the Court to attend the counselling sessions.
Other mooted changes to the Bill could also see the criminalization of "acts of contamination" which facilitate or promote drug use.
This includes actively introducing a drug trafficker to another person, knowing the trafficker is likely to supply him with drugs. Also proposed was an expansion in the use of hair analysis in testing for drug consumption and a mandatory minimum sentence of one year to be imposed on abusers who are convicted in Court for drug consumption or failure to provide urine samples.