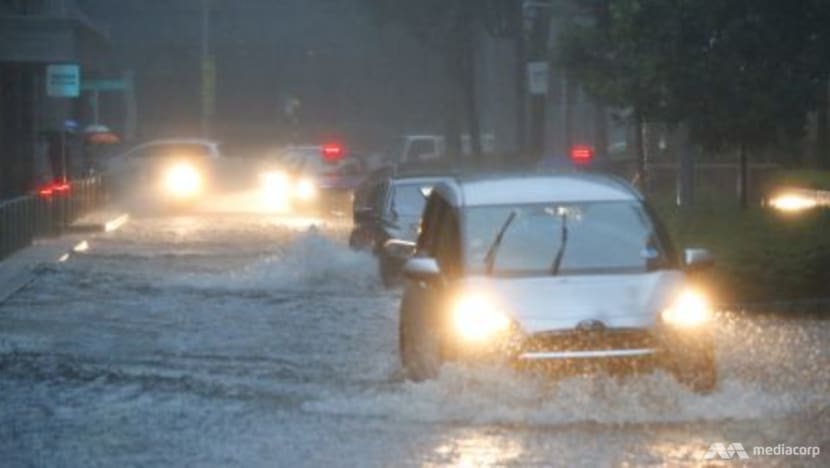 SINGAPORE: PUB will offer sandbags to about 600 residents and businesses in flood-prone areas during the upcoming monsoon season, the national water agency said in a media release on Friday (Nov 30).
"With more unpredictable weather due to climate change, PUB has upped its efforts to prepare our community for the coming monsoon," said director of Catchment and Waterways Yeo Keng Soon.
"This year, we are helping residents and shop owners in flood-prone areas to take additional flood protection measures by providing them with sandbags."

Information on flood-prone areas can be found at PUB's website.
The agency is also working with the the Automobile Association of Singapore to advise motorists on safety tips during a flash flood.
"During flash floods, floodwaters may rise rapidly within minutes. As a gauge, if the road kerb is submerged and not visible, motorists should avoid entering the flooded area as their vehicles may stall," the media release said.

"We are taking a more active approach to educate motorists on safety tips during flash floods," said Mr Yeo.
On top of it, PUB has stepped up routine checks on drainage systems at critical installations and construction sites.
"During monsoon season, PUB will intensify its checks at another 70 major construction worksites around the island to ensure that public drains around these sites are unobstructed," said PUB.
About 4,000 building owners, including public agencies and town councils, will receive reminders to inspect the drains on their site and ensure that they are ready to cope with the higher rainfall during the monsoon season, it added.

"Developers, building owners and contractors continue to play an important role by ensuring that their drainage systems are clear, so that the drains can convey stormwater effectively during heavy rain," Mr Yeo said.

Referring to the "source-pathway-receptor" approach adopted PUB to counter flash floods, he added: "We are also pleased to see more developers putting in 'source' and 'receptor' measures to contain and slow down runoff into public drains and to protect their developments from floods."

The approach addresses flood protection not just through drains and canals (the pathway), but also in areas generating stormwater runoff (the source) and areas where floods may occur (the receptor).

PUB said the monsoon season is expected to last until March 2019.