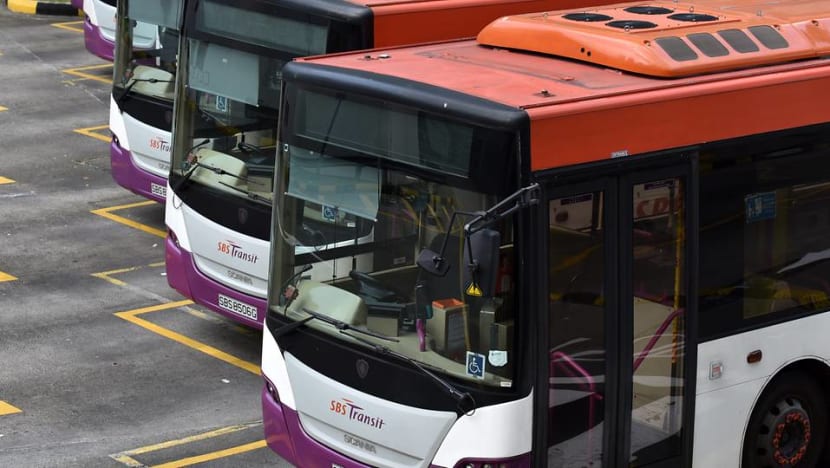 SINGAPORE: Commuters travelling on SBS Transit buses in areas like Bukit Merah, HarbourFront and Shenton Way will have access to Wi-Fi from February 2019, said the bus operator in a news release on Wednesday (Nov 14).
"Come February 2019, free Wi-Fi will be made available on board 300 buses which serve the 18 SBS Transit bus services that are part of the Bukit Merah Bus Package," said SBS.
These bus services include: 5, 16, 57, 93, 120, 121, 122, 123/123M, 131/131M, 145, 160, 170, 195, 198, 272, 273, 400 and 402.

This move is part of SBS Transit's "continuous commitment to enhance commuters' travelling experience", said SBS Transit CEO Gan Juay Kiat.

"We are leveraging on technology to boost our service quality as well as increase the accessibility and availability of information for commuters," Mr Gan added.

Other new features include touchscreen and digital feedback panels that will be installed at the Bukit Merah and HarbourFront bus interchanges from Nov 18.
These panels will provide access to travel information like bus departure times and delays, and will allow commuters to provide immediate feedback on the bus interchanges' facilities.

These are part of the Bukit Merah Bus Package committed obligations, said SBS.

There will also be other features at the two bus interchanges, including: Mobile device charging points, umbrellas that commuters can borrow for free on rainy days, and television screens to display information on community events and activities.
Quarterly commuter chat sessions will also be held to listen to feedback from commuters, added SBS.