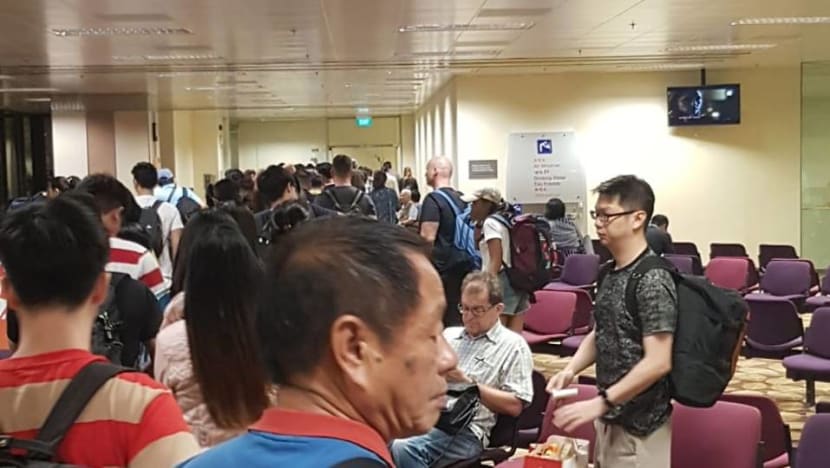 SINGAPORE: Travellers bound for Bangkok on Scoot airlines flight TR616 were stranded for almost seven hours at Changi Airport Terminal 2 on Sunday (Nov 25) after their flight was delayed. 
The aircraft was scheduled to depart Singapore at 5.30pm, but eventually left at 12.28am. 
In response to Channel NewsAsia's queries, Scoot said the delay was due to a technical issue with the "aircraft nose gear door". 
"As rectification works took longer than expected, Scoot decided to deploy a replacement aircraft to minimise further disruption to customers' travel plans," Scoot said.
The airline said customers were provided with refreshments during the delay. It also apologised for the inconvenience caused to the customers and the disruption to their travel plans.
Mr Kenneth Loo, 51, who was travelling to Bangkok for business, showed Channel NewsAsia video clips of disgruntled passengers at the departure gate, including the elderly, who were demanding explanations from Scoot staff about the delay. 
"The flight was supposed to depart at 5.30pm. It's now 9.56pm and we are still waiting. The situation is chaotic," said Mr Loo.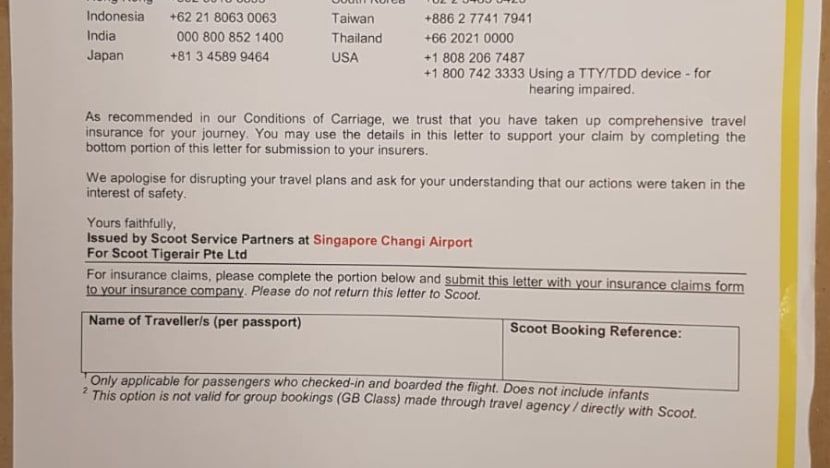 A man could also be heard in one of the videos sent by Mr Loo, saying: "Give us an option for a different flight! ... Put us on a different airline, we don't need Scoot."
Another affected passenger, a 56-year-old engineer who did not wish to be named, could be heard in a video sent to Channel NewsAsia, saying: "Look at all the people here. Old people, children, no toilets, no hot water to be able to prepare food for the children.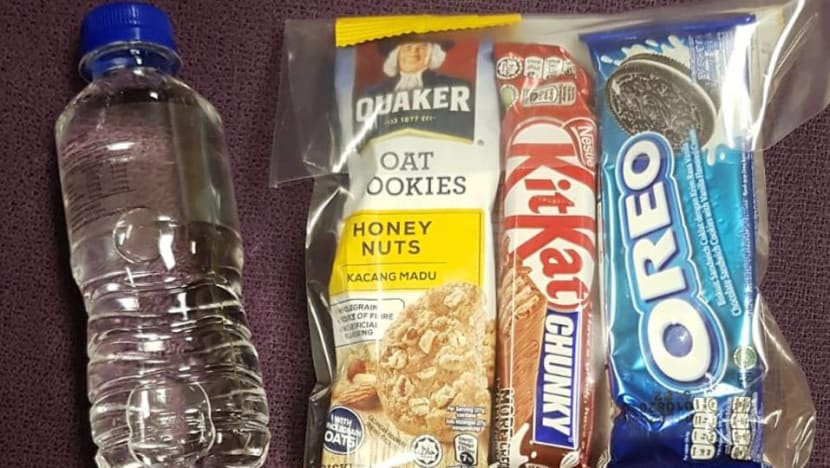 Snacks and meals were later handed out to passengers, he added. 
According to Mr Loo, Scoot issued a notice to passengers at around 11.30pm, explaining that the delay was caused by a "technical issue" and that the new departure time was 11.30pm. 
"We apologise for disrupting your travel plans and ask for your understanding that our actions were taken in the interest of safety," the notice said.