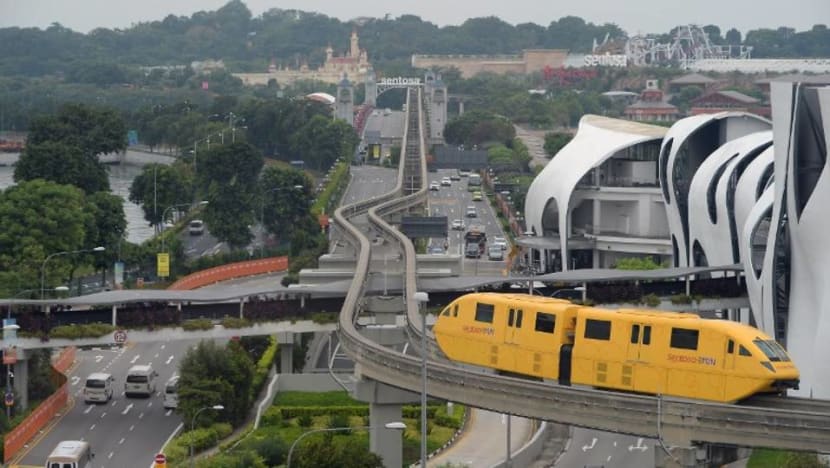 SINGAPORE: Visitors driving to Sentosa or taking a taxi to the island can now pay lower admission fees during lunchtime and in the evenings on weekends and public holidays. 
Sentosa Development Corporation (SDC) announced on Monday (Nov 12) that the fees during those periods have been reduced to S$2. 
Previously, cars entering the island on weekends and public holidays were charged S$3 from 5pm to 7am and S$7 for the rest of the day, including at lunchtime.
For taxis, the old charges were S$3 from 5pm to 7am, and S$6 for the rest of the day.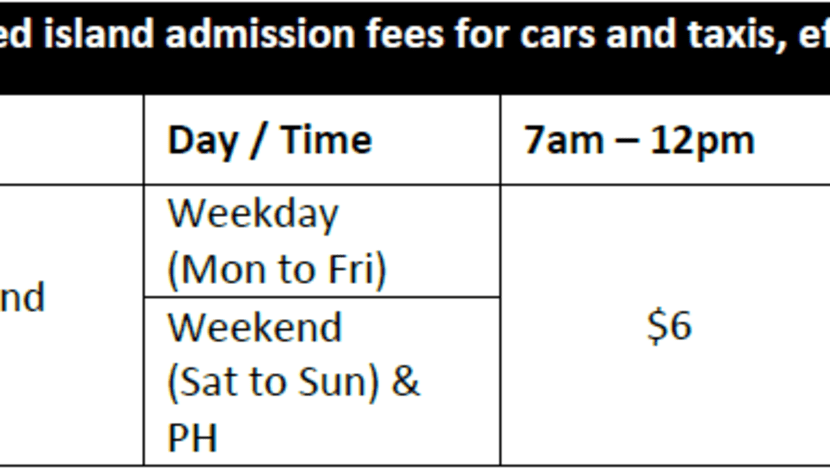 The fee structure is now the same for cars and taxis on both weekdays and weekends - S$2 at lunchtime and from 5pm to 7am, and S$6 at all other times. 
Before the changes, taxi rates were S$5 on weekdays before 5pm and outside of lunchtime.
The changes, which took effect on Monday, is part of efforts to simplify island admission fees for guests entering by cars and taxis, SDC said in a media release. 
The changes will be implemented for an initial period of two years, it added. 
According to the SDC, the revised fees complement the simplified car park charges that were rolled out at Beach Station, Imbiah, Tanjong Beach, Palawan Beach and Sentosa Cove Village in August last year. The car park charges have been set to S$1.20 per hour from 7am to 5pm daily or S$2.40 per entry from 5.01pm to 6.59am.
"With the year-end school holidays upon us soon, we look forward to welcoming more guests and their loved ones, who will be able to take advantage of changes in island admission fees to visit and enjoy Sentosa's unique leisure activities," said Mr Chin Sak Hin, assistant chief executive of the SDC.
Entry to Sentosa is free for cyclists, personal mobility device riders, child concession card holders entering the island via Sentosa Express, guests walking in via the Sentosa Boardwalk and those taking SBS Transit's bus 123.