Sick leave without MC: Companies say no abuse or spike in absentees as staff give thumbs up
SINGAPORE: When Bosch Singapore employee Amos Choy woke up with a painful back sprain following an "overzealous" game of basketball the night before, he knew would not be able to turn up for work.
"I have back rub and muscle relaxation medication from previous injuries, so I can self-medicate and there was no real need to see the doctor," the 38-year-old, who works in product communication, told Channel NewsAsia.
Instead of trudging to a clinic to get a medical certificate (MC), Mr Choy simply texted his boss to say he would be out for the day. The next day, he filed his sick leave application in the employee system.
"In a conventional system, I would have to drag myself to the clinic – while still having an injury – just to see the doctor and get a medical certificate, so that I will not get into trouble," he said. "So, I'm really very happy with the current system."
Under a pilot started in January, the engineering and electric company has allowed staff to take up to two consecutive days of sick leave each year without producing an MC. This followed feedback by employees and similar moves by other companies.

During a Parliamentary speech in November, Nominated Member of Parliament (NMP) Irene Quay urged the Government to encourage employers to adopt this type of honour-based system, creating a buzz on social media.


Singapore's largest employer, the civil service, also allows employees to call in sick without a doctor's note for two days each year.

Bosch Singapore senior human resource (HR) manager Shannen Lim said about 200 out of its roughly 900 employees have used the option, with each employee taking an average of one day of sick leave without MC.
Since the pilot started, Ms Lim said there have been no cases of abuse or a spike in absenteeism. Employee feedback has been positive, while the company also saves costs from a 5 per cent drop in outpatient claims.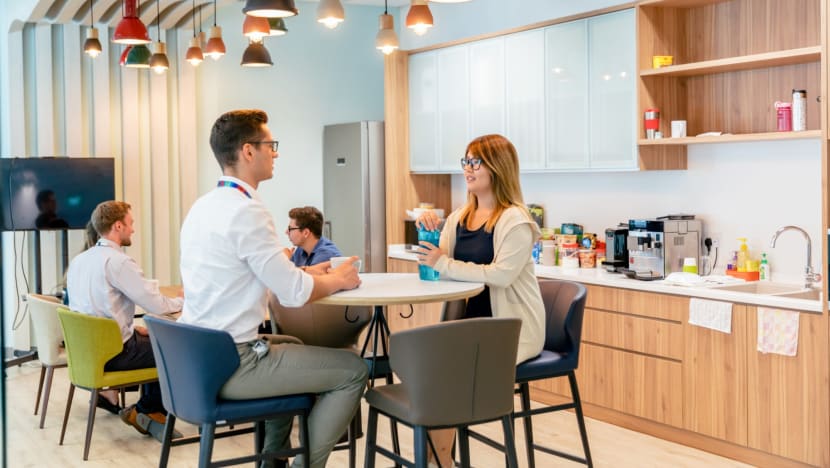 Given the widespread gains, Ms Lim said the system is "definitely here to stay". "Employees understand that this is when they can take time off to recharge and rest at home," she added. "It really impacts productivity and morale."
Another organisation that has reaped similar benefits is Tan Tock Seng Hospital.
In 2013, it started a pilot of three non-consecutive days of sick leave without MC for a few departments. After a year of no abuses or spike in absenteeism, the system was implemented hospital-wide.
Out of the hospital's 9,000 employees, one-third use the system, with each employee taking an average of 1.7 days of sick leave without MC each year.
In fact, the system has been so successful – increasingly motivated employees have started ground-up initiatives on improving their jobs, while the hospital saves about S$130,000 a year on outpatient claims – that it will be expanded to five days starting next year.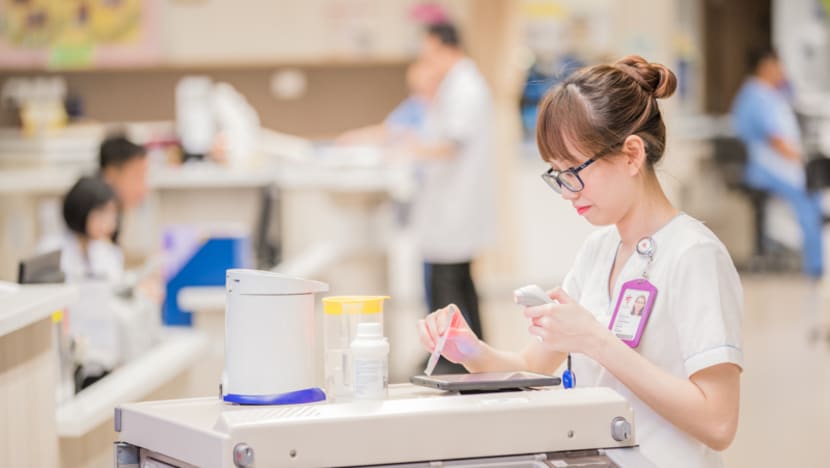 But it did not come without challenges.
"When we first implemented it, of course everybody was very worried," chief HR officer Serene Tan said, pointing to concerns like a sharp increase in absentees, especially a day before a weekend or public holiday.
These worries turned out to be unfounded, Ms Tan said, as it was made very clear to staff that the privilege would be withdrawn for those who are found to have abused it.
"I'm very glad that we managed to break that mindset," she added, noting that staff realised that skiving would mean colleagues had to pick up their slack. "It's a collective effort."
Assistant nurse clinician Hwang Yi Ping, 30, said she trusts that her colleagues would only use the option when needed. She added that employees also get a "very good feeling knowing that our supervisors actually trust us".
NOT FOR EVERYONE
Despite that, retired HR specialist Amarjit Singh Wasan said many companies in Singapore still display a "negative sentiment" towards honour-based sick leave systems.
"In my view, the lack of trust in employees is unfortunately very prevalent, not helped by incidents of small group of employees taking advantage of systems based on elements of trust," said Mr Wasan, who has done consultancy work with companies in Singapore and the region.


At property portal 99.co, which was founded in 2014 and has since implemented a fully honour-based sick leave system for its 55 employees, there have been two to three cases of abuse each year.
People operations manager Gail Lau said these would usually involve a "sudden increase" in sick leave taken.
"After we notice this, we will chat with them just to nudge them in a better direction," she said, noting that things will usually improve. "We do consider things like family problems or unhappiness at work. I think there's more than meets the eye when they start to abuse the system."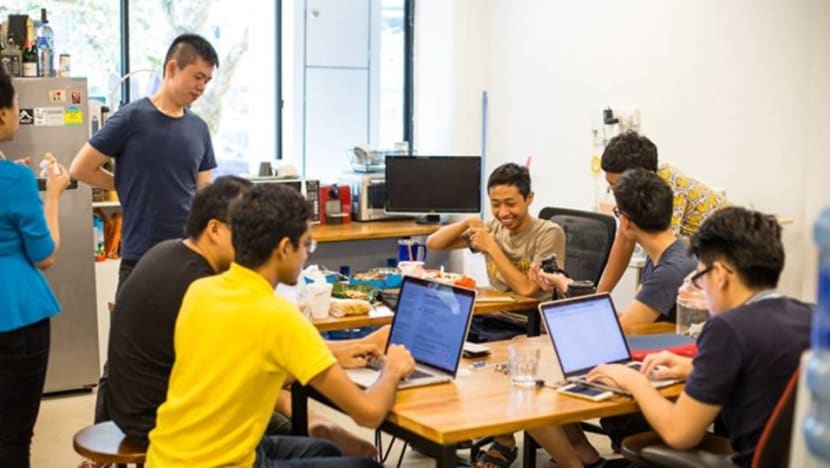 Still, Ms Lau said the system has worked well for the progressive start-up. "We are very objective-driven, so as long as you can get your stuff done, and you know how to manage your time well, we don't really micromanage," she added.
Product manager Tan Jie Rong, 30, said he enjoys the flexibility afforded by the system, adding that staff who feel only slightly under the weather can work from home if they wanted to.
"It's probably counter-productive to require someone to sit there for X hours a day," he said. "We're not really like in a factory where we're measured by how many things we do."
"EMPLOYEES HAVE PRIDE AND INTEGRITY"
Meanwhile, the NMP Ms Quay said she did not expect the reaction to her speech, adding that it clearly shows that employees feel strongly about the issue.
She said her intention was to highlight the honour-based sick leave system as one way of reducing the burden on healthcare in an ageing population. The online debate, however, centred on a larger issue: Trust.
"How do you expect employees to go the extra mile and excel in performance when there's a lack of fundamental trust in the system?" she told Channel NewsAsia. "If you start to have this trust system and people feel empowered, then they are able to do more and engage more effectively."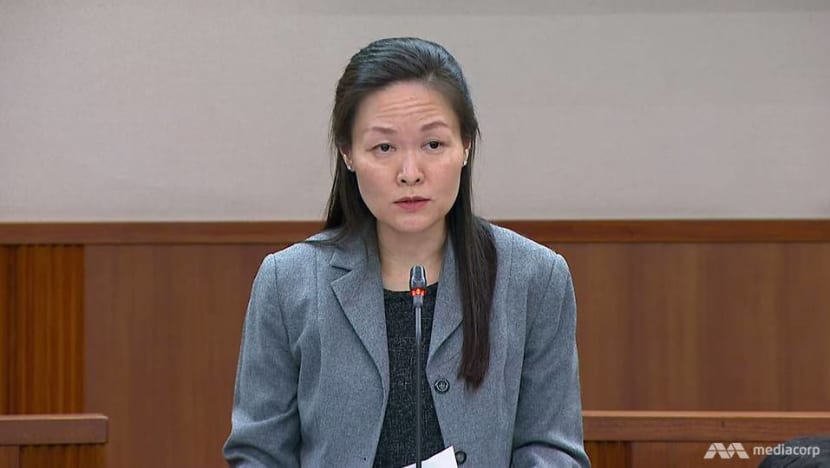 But for every positive comment on her speech, another would talk of creating a culture of abuse and laziness.
"I think we need to have a balanced view rather than think that all workers are trying to abuse the system," she retorted, stating that those who want to cheat are already doing so anyway. "I believe that most employees have pride and integrity, and that is worth more than cheating you three days per year."
Nevertheless, Ms Quay acknowledged that companies might still have other concerns, like extra costs from administration and controls to prevent abuse.
The companies interviewed for this story all said there was no additional spending, pointing out that the honour-based system is an extension of their current sick leave system, while the best form of control boils down to effective management and communication.
"It's important for institutions and companies who have implemented this to share their examples – whether it really leads to all these problems," Ms Quay said. "I think there's an internal fear that may not be justified."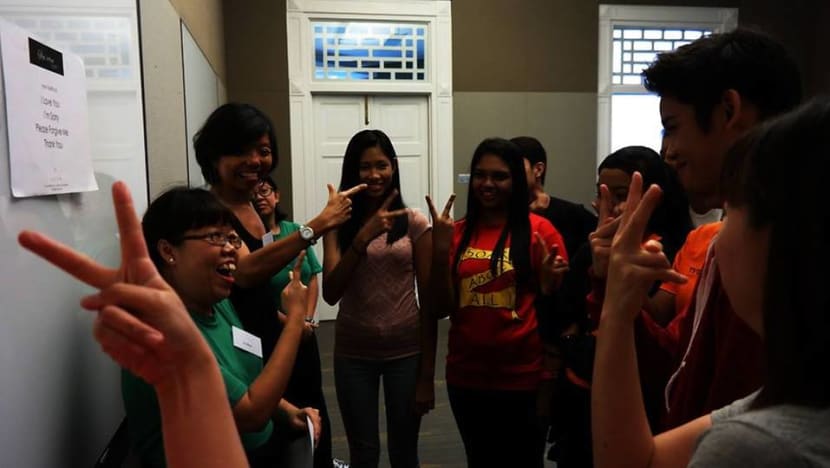 Fellow NMP Anthea Ong has also implemented a fully honour-based system for her social enterprise Hush TeaBar, which employs differently-abled people and promotes wellness and inclusion through silent tea receptions at workplaces.
Ms Ong said her seven employees seem healthier and are not taking a lot of sick leave because of the system, which encourages them to take rest days in between hectic projects.
"It's good to always put out new possibilities," she said, referring to the system. "Everyone needs to always be open to other ways of looking at something that has been done the same way for years and years."