SINGAPORE: Singapore and Canada on Wednesday (Nov 14) signed a two-year memorandum of understanding (MOU) on cybersecurity cooperation, agreeing to share and exchange information to counter threats.
The signing took place on the sidelines of Canadian Prime Minister Justin Trudeau's visit to Singapore, in conjunction with the 33rd ASEAN Summit.
Witnessed by Mr Trudeau and Singapore Prime Minister Lee Hsien Loong, the MOU was signed by the Cyber Security Agency of Singapore's (CSA) chief executive David Koh and the High Commissioner of Canada in Singapore Lynn McDonald.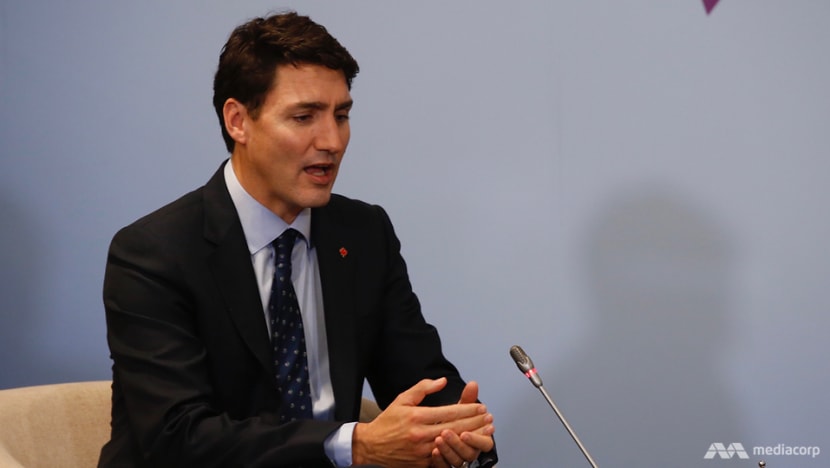 The agreement covers cybersecurity cooperation in several key areas, including the sharing and exchange of information on threats and attacks, sharing of best practices on human resource development, technical and certification provisions, development of cybersecurity standards; and collaboration on regional  cybersecurity capacity building.
The bilateral cooperation will help strengthen Singapore's operational cybersecurity capabilities, including critical infrastructure protection, said CSA in a statement. It will also help enhance Singapore's cybersecurity ecosystem development efforts and help advance the development of a secure regional cyberspace in ASEAN, it added.
"With cybersecurity as a transboundary issue, strong international partnerships remain key to navigating the increasingly complex cyber terrain. The MOU will help to strengthen the cybersecurity landscape of both countries. We are also happy to be working together on cybersecurity capacity building initiatives in the region," CSA's Mr Koh said.
CSA had previously signed MOUs with Australia, France, India, the Netherlands, the United Kingdom and the United States, a joint declaration on cybersecurity cooperation with Germany and a memorandum of cooperation on cybersecurity with Japan.