Singapore to explore use of energy storage systems with possible cost savings for consumers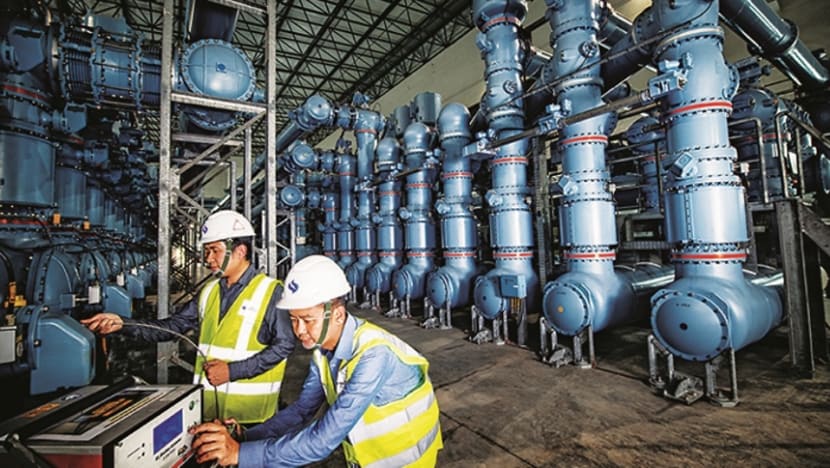 SINGAPORE: The Energy Market Authority (EMA) is set to experiment with the deployment of energy storage systems (ESS) in Singapore, in a move that could bring cost savings for consumers.
ESS are batteries or other forms of technology deployed on the power grid to store electricity when demand is low and discharge it when demand spikes.
This reduces the need to upgrade infrastructure like substations or transformers to cater to short-term peaks in electricity demand, which in turn could provide savings for consumers.
EMA will test the technology through SP PowerAssets' use of ESS at a substation in Bedok to smoothen electricity supply during high demand in homes. This is the first time the company is using ESS to do this.
SP PowerAssets is a subsidiary of SP Group.
"This is an alternative approach to upgrading transformers at the substation," EMA said. "If successful, ESS can allow the electricity grid to be more cost-effective, providing savings to consumers."
But it is too early to tell if this technology will lead to lower electricity prices. EMA will test the concept before deciding whether to deploy it on a large scale. If deployed, EMA will then determine how much cost savings consumers can get.
Another benefit is the ESS' ability to increase levels of solar energy in Singapore's energy mix, allowing the country to meet its climate change commitments. When paired with solar panels, ESS can store solar energy and overcome its intermittent nature.
"We see energy storage solutions as a key technology that will enhance our energy resilience, enable higher levels of solar power adoption and provide significant benefits to Singapore and Singaporeans," Minister for Trade and Industry Chan Chun Sing said in opening remarks at the Singapore International Energy Week on Tuesday (Oct 30).
While ESS is a relatively new technology, it has been deployed on a small scale in countries like Australia and the US, where it has shown that it can optimise and regulate the delivery of power.
"We encourage industry to invest in ESS solutions to optimise their energy use and provide new solutions and business models to our market," EMA said in a release on Tuesday.
ESS ADOPTION AT NASCENT STAGE
To encourage adoption, the authority has released a policy paper on the use of ESS in Singapore and the regulations associated with it. The paper will be continuously updated as new ESS business models emerge, ensuring Singapore's regulations remain up to date.
"Taking into account industry feedback, we have concluded that the existing regulatory and market framework already allows ESS to participate in our energy, regulation and reserves markets," EMA said.
But the paper noted that ESS adoption in Singapore remains nascent, pointing out limitations like high costs and safety concerns.
"Locally, the EMA would first need to assess and determine if the use of ESS for grid applications would bring net benefits to consumers, and determine what would be the most cost-effective solution," the paper said.
"We envisage that ESS will be increasingly adopted in Singapore for multiple applications as costs decline."
In line with this, EMA has launched a programme to facilitate ESS deployment. Programme partners will work with EMA to pilot the deployment and design business models to operate ESS in Singapore.
One partner, Sembcorp, said it can use ESS with other forms of power generation like solar and conventional gas-fire to create more value for consumers.
"Potential applications could be to provide complete behind-the-meter clean energy solutions for individual electricity consumers," it said in a release.

In its policy paper, EMA reiterated that ESS "could help Singapore to move towards a low-carbon and more flexible energy system".
"The EMA will continue to monitor developments in other jurisdictions and see how lessons can be applied to Singapore," it said.