Grapes, seaweed and ice plants: The unexpected crops farms in Singapore are growing
What do Singapore farms produce other than vegetables, fish and eggs? CNA visits some farms that are experimenting with seaweed, ice plants and grapes.
SINGAPORE: Singapore may be a food haven, but locally grown produce is not often on the menu – after all, the island imports 90 per cent of its food.
My hunt for Singapore-grown produce took me to Gardenasia Bistro, a cafe in the Kranji countryside. There, I ordered a meal with greens, eggs and fish from local farms.
The highlight of the main course was two thick slices of pan-seared red snapper from The Fish Farmer, a well-established fish farm.
The starter had a salad mix from urban farm Sustenir and quail eggs from Lian Wah Hang Farm – the only quail farm in Singapore.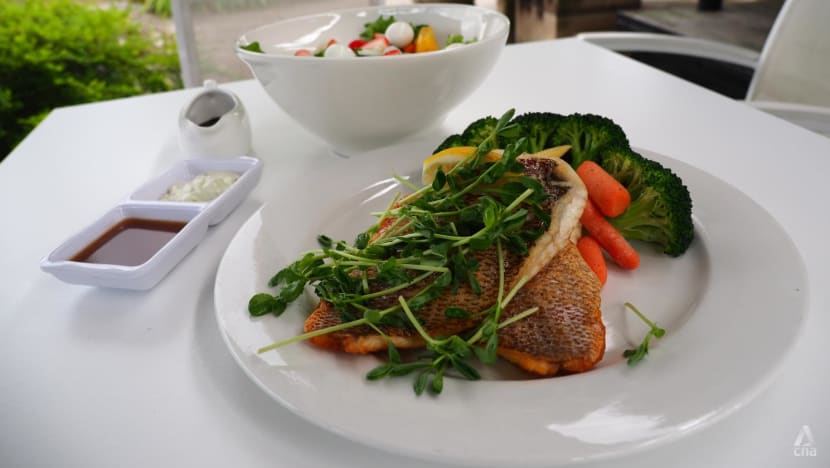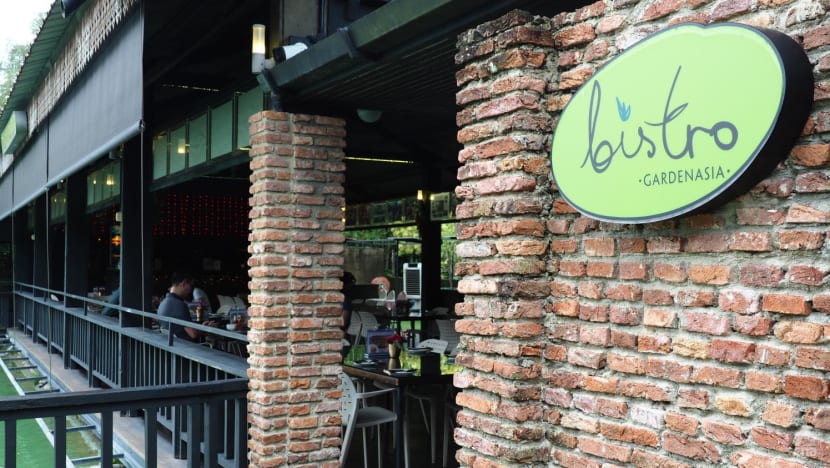 I didn't expert dessert to also feature local produce, but there was a range of ice creams and sorbets made from local spinach, kale or arugula. The new products, which are only available here and at a few hotels, is one of their forays to diversify the demand for local produce.
It was a delicious medley of local produce – which centred around the mainstays of farmed fish, green vegetables and eggs. There are also local farms growing mushrooms and cultivating shrimp, frogs and even crocodiles.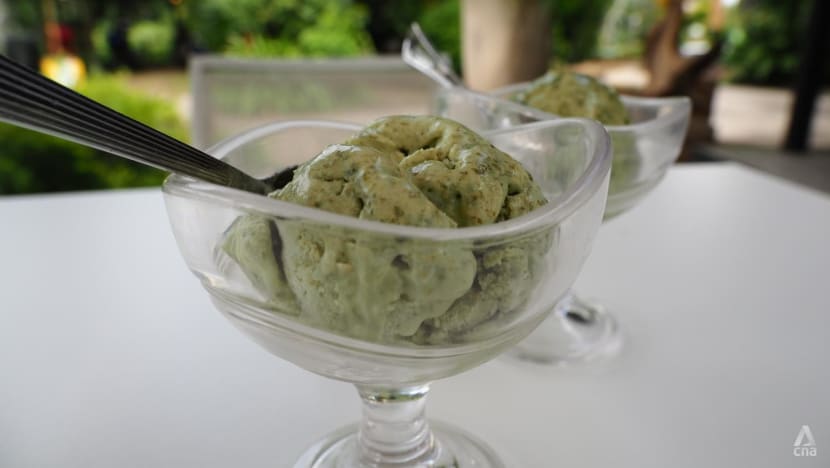 But will more varieties of crops be on offer in the future, as Singapore aims to move towards greater self-sufficiency in food production?
The search for an answer took me not further into the countryside, but inside labs and industrial areas where salad greens and grapes thrive under fluorescent lights, and on a "next-generation kelong", where we nibbled on seaweed canapes.
ICE PLANTS: THE COOL VEGETABLE
Sitting in neat racks at Artisan Green's indoor farm, the ice plants have plump leaves that glisten in the light.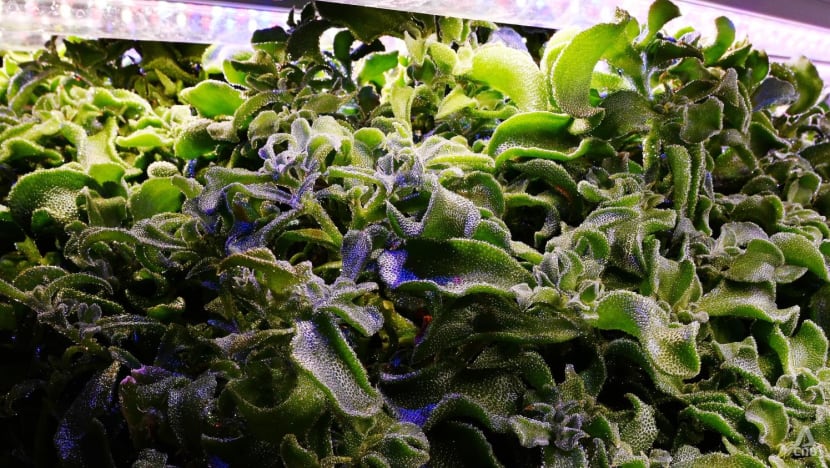 What looks like tiny crystals on the leaves are water vesicles that burst and filled my mouth with brine when I popped one into my mouth.
It was like a salty chip, but succulent – and green, which made my tastebuds do a double-take.
Originally from South Africa, ice plants are not widely sold but locally grown ones are now available online. Their salty taste came about because they grew near the sea.
Mr Ray Poh, founder of Artisan Green, said that ice plants are one of the new varieties they are trying out, along with oyster leaf – a plant that chefs call the "vegan oyster".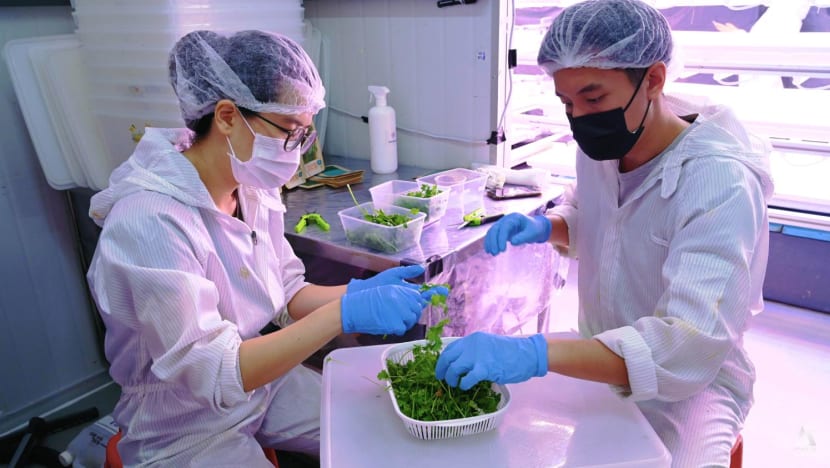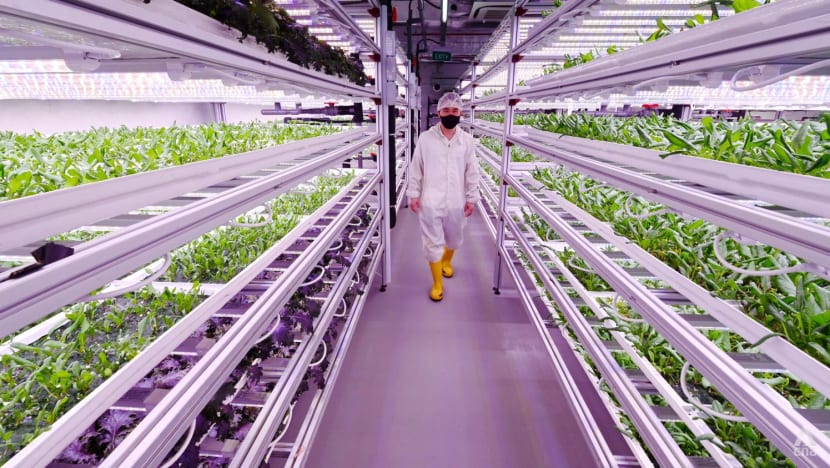 Their current crops are vegetables like spinach, kale and lettuce, as well as some herbs, which are sold online and at supermarkets including FairPrice Finest and Meidi-Ya.
Artisan Green is doing research into different crops as it is building a new farm that is 18 times larger, said Mr Poh.
"We're scaling our farm from a 300 square metre farm to a 5,400 square metre farm, and we need to look at more crops to grow as our production volume will be about 25,000kg per month," he told CNA.
The farm is also looking into specialty crops because it wants to cater to the food service industry and supply to hotels, restaurants and cafes.
"We realised that ice plants are something interesting for chefs to use, that's why we started growing them. We have a pipeline of a lot of other different crops that we will be growing for the future farm."
DWARF GRAPES: DI-VINE FRUIT
The grapes were smaller than what we were used to, but flavourful, juicy and a little tart.
Each fruit was less than 1cm in diameter, and on the vine, each bunch of grapes was barely the size of my palm.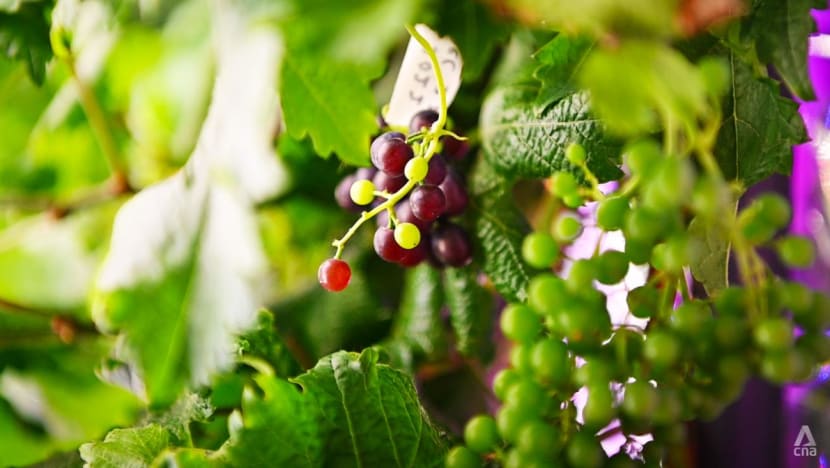 But these miniature vines are more suitable for indoor farming – which seems to be the best, or perhaps only, option given Singapore's tropical clime.
Archisen, which is known for its Just Produce line of salad leaves, is also expanding, and it is branching out into producing local vegetables, as well as fruit like grapes.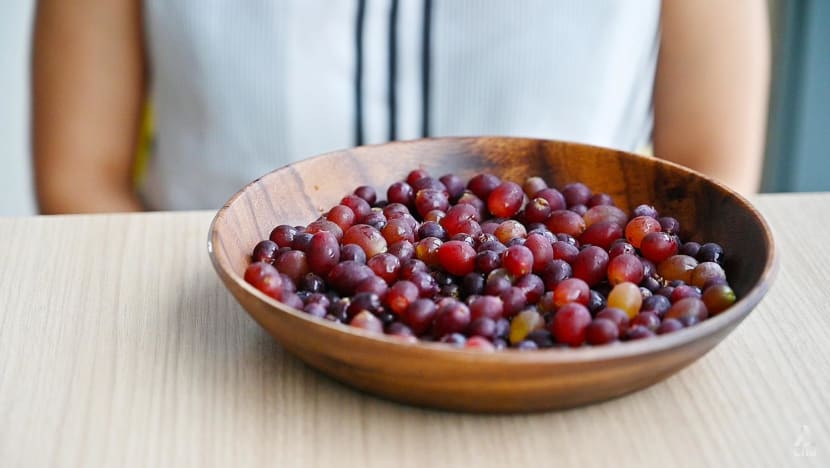 Mr Lim Jia Hui, head scientist at the farm, has been tending to the grapes for three years now – varying the light and climate conditions, and testing how to pollinate them effectively.
Explaining the challenges, Mr Lim said it is easier to grow vegetables as the crop cycle is shorter, but to grow a dwarf grapevine takes eight months. A usual grapevine can take three years to mature.
"For fruiting crops, you have to grow them for months and it can be years as well … There's more pruning, pest control, so there's a lot more risk for commercial farmers," he said.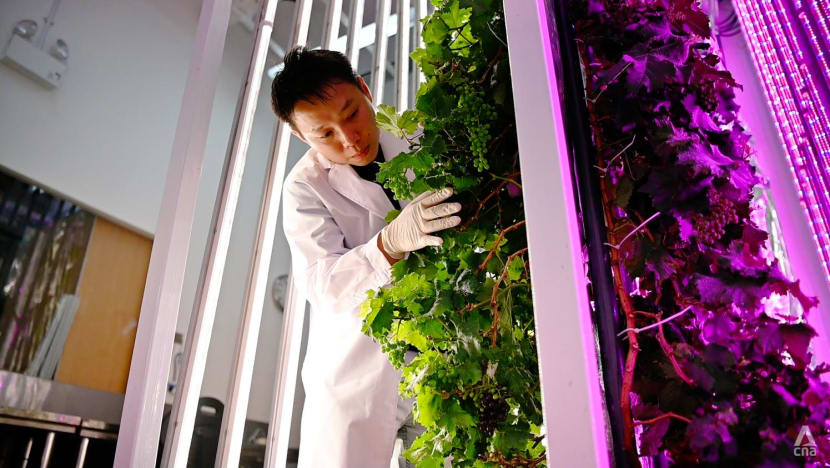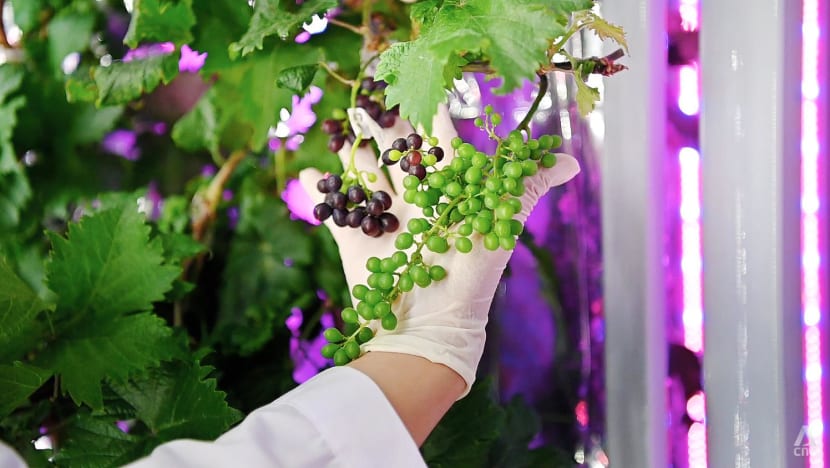 That's why a lot of research has to go into growing the fruit before they start selling it and 
he is not sure when the grapes will be ready for supermarket shelves.
In the meantime, Archisen is looking into growing Asian greens and at a much larger scale than the farm is used to. These include bok choy and chye sim.
"These are more staple crops that Singaporeans eat every day. The challenge here is not the growing method, but rather the cost of production, how can we lower it such that it is affordable to the mass public?" said Mr Lim. 
"In this case, we are deploying a lot of investment in the R&D for automation. Hopefully, through lowering the cost of manpower, we can lower the cost of production and sell it at a lot more affordable price."
SEAWEED ISLAND: SUSTAINABLE SEA CROPS
Mr Philip Gu, founder and CEO of Stemcell United, thrusts his hand into a net and grips a lobster, which he lifts triumphantly into the air.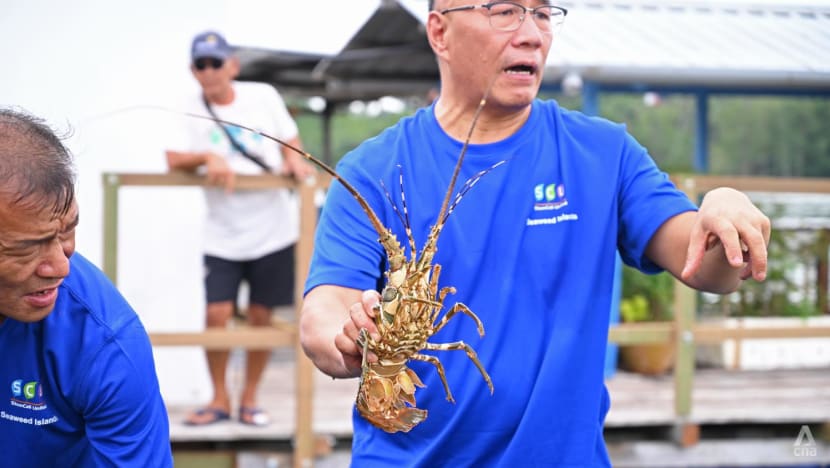 He also asks us to haul up a rope thick with mussels, which have been feeding on the farm's main produce – seaweed.
This prototype of a "next-generation kelong" is an example of multi-tropic aquaculture, which is a sustainable form of farming that uses the byproducts of one species to grow or feed another.
"Mussels drink the seawater to produce their biomass, their body; lobsters eat mussels … and later on … the faeces of lobsters and mussels at the sea bottom, the sea cucumber will take care of it," Mr Gu explained.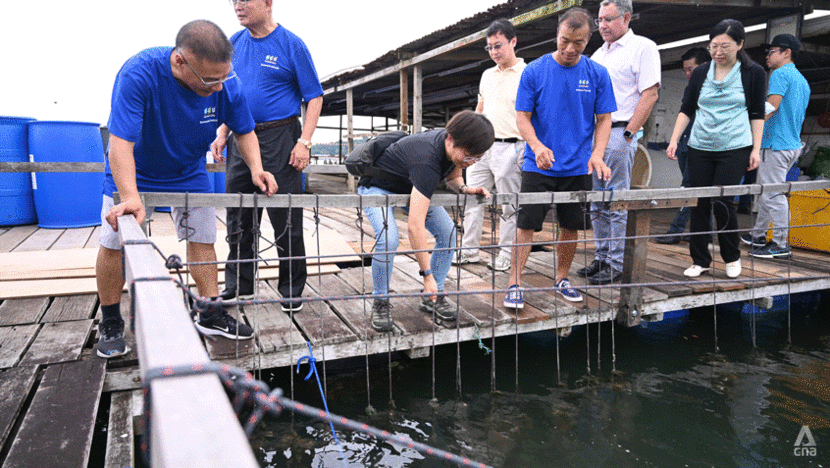 "So it's really 100 per cent local supply, 100 per cent sustainable and 100 per cent Singapore-grown food."
The next step is to use technology to turn this into a "smart" kelong by employing the Internet of Things to help monitor the growing conditions underwater.
He thinks that planting "sea crops" is one way Singapore can expand its food production because only 1 per cent of the country's land is used for farming, but there is vastly more space at sea.
StemCell United wants to build 100 seaweed islands or kelongs in Singapore, and 1,000 worldwide, said Mr Gu.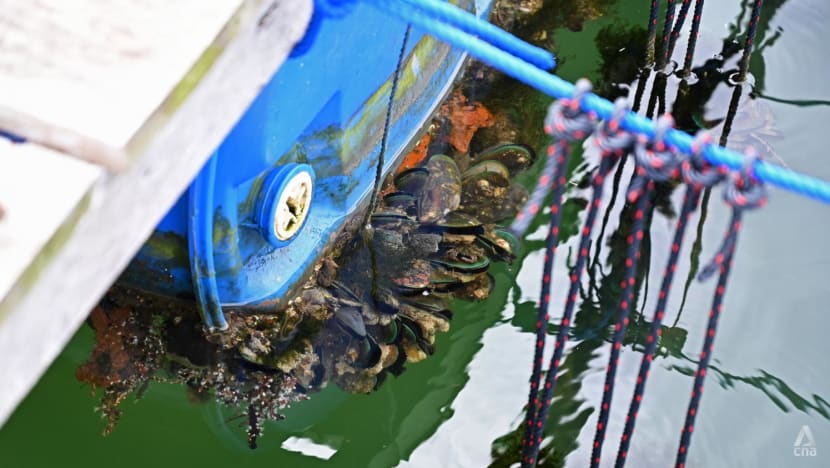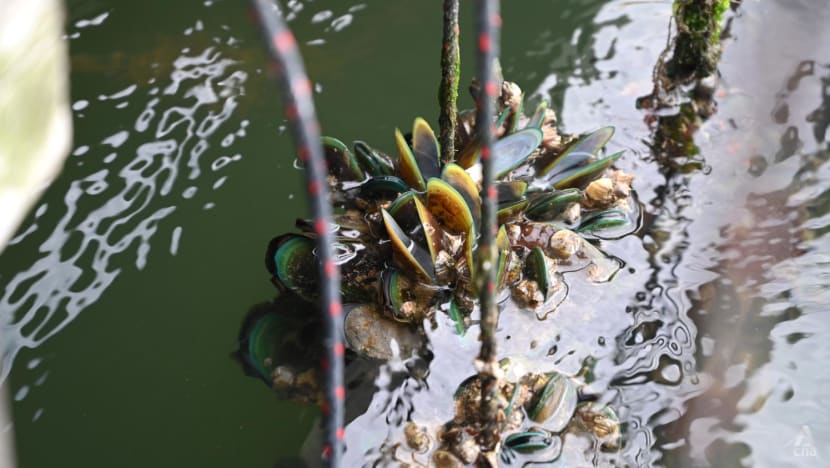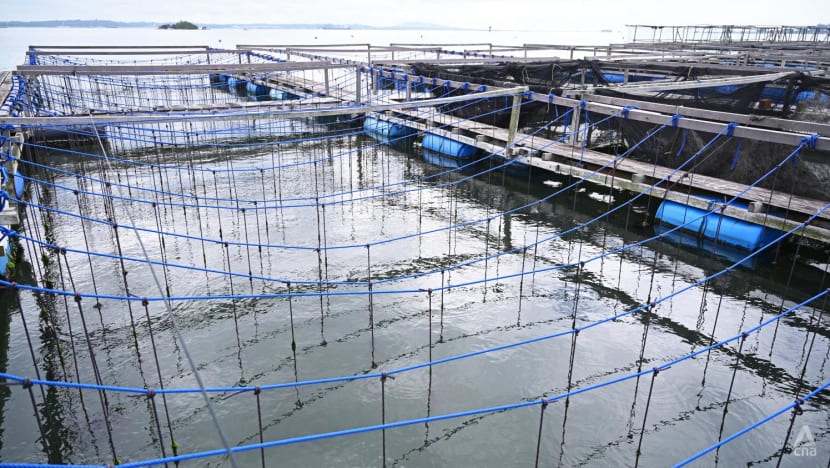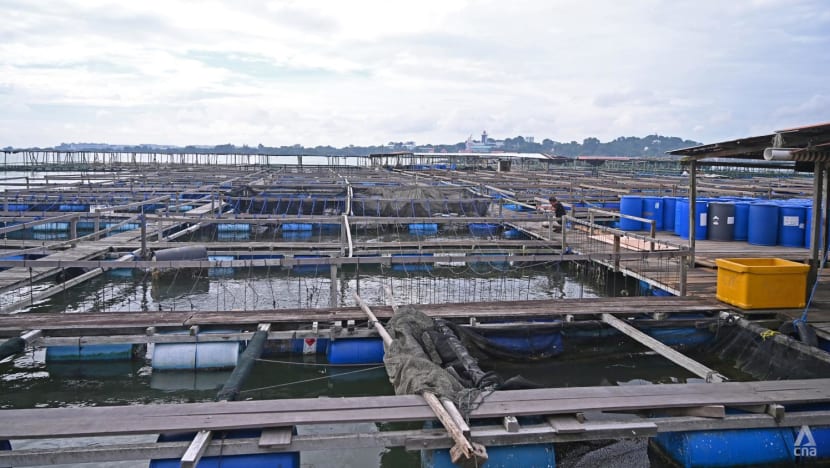 "Our company's future plan is to use Singapore as headquarters and testbed the technology and showcase the business model and technology platform to the region to the world for food security and material security," he said.
But why seaweed? Mr Gu, a scientist who worked at the United Nations' Food and Agriculture Organization for two decades, said that is one of his challenges – explaining to consumers, and even regulators, the value and versatility of seaweed, which he calls a "superfood".
On the 1ha kelong off Singapore's north coast, we are served seaweed puffs, seaweed pizza and a fizzy seaweed drink. The filling in the puff and topping on the pizza taste similar to tuna, but is a plant-based "seafood" that is made from seaweed.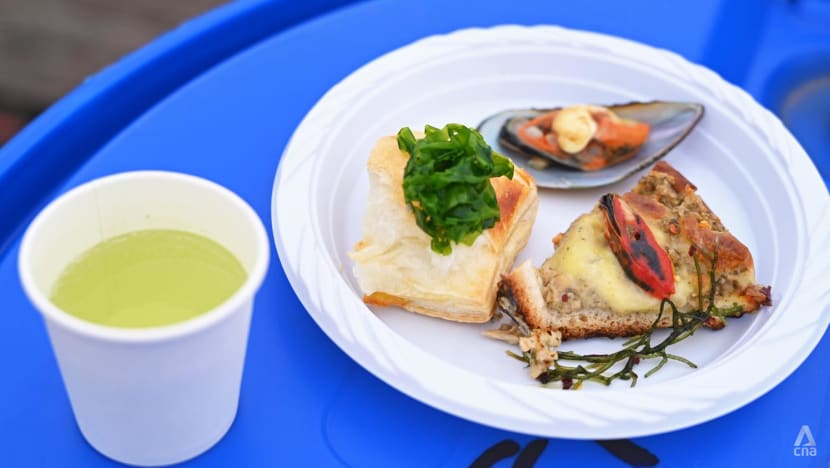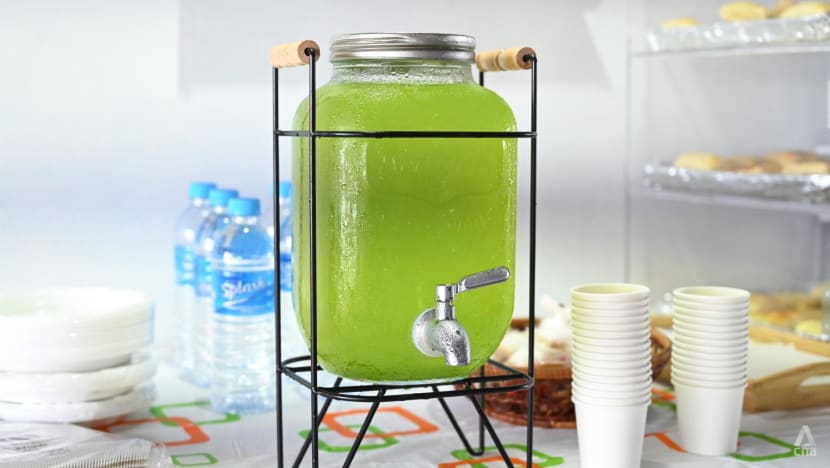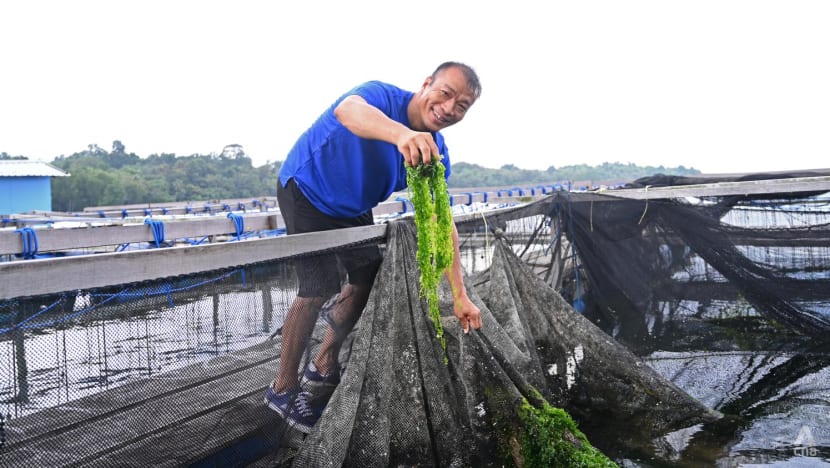 Mr Gu also lets reporters and guests try a moisturiser with seaweed extracts. StemCell United is also growing sea grapes, sometimes called "green caviar", a kind of seaweed that look more like fish roe than a botanical.
He spoke enthusiastically of a future where seaweed can be used in construction material, such that even the kelong can be made of seaweed.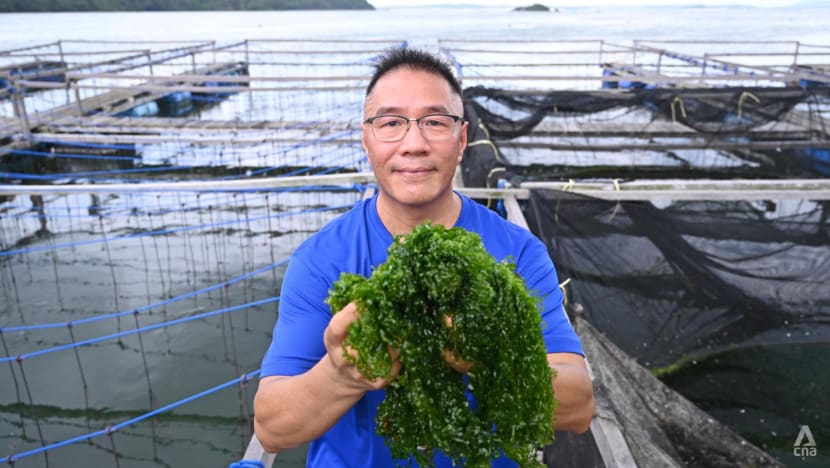 An equally daunting challenge is growing seaweed sustainably on the scale that he is envisioning, he said.
"Although Asians are growing seaweed but (to do) it in a technological way, sustainable way – we are the first one .. so this is really an untapped area … diving into the deep water."