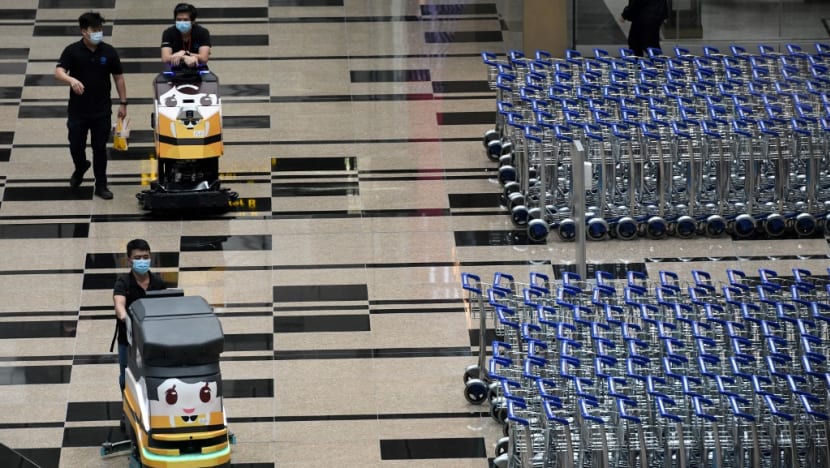 SINGAPORE: Singapore and Japan will launch a "reciprocal green lane" to facilitate essential business and official travel between the two countries on Sep 18, their foreign ministers said on Friday (Sep 11) in a joint press statement issued by the Ministry of Foreign Affairs (MFA).
"The business track, which will be launched on Sep 18, 2020, will facilitate essential business and official travel for residents from both countries," said the statement.

This is the first such framework that Japan will implement with another country, and will help restore connectivity and support economic recovery for Japan and Singapore, said MFA.
"The business track will allow the safe resumption of cross-border travel and business exchanges with the necessary public health safeguards in place," it added.
These safeguards include pre-departure and post-arrival testing as well as the need to adhere to a controlled itinerary for the first 14 days in the receiving country.
Operational details including the requirements, health protocols and application process will be published on the SafeTravel website and the Japan Ministry of Foreign Affairs website by Sep 18.

The announcement followed Japanese Foreign Minister Motegi Toshimitsu's official visit to Singapore last month, where he called on and was hosted to lunch by his Singapore counterpart Dr Vivian Balakrishnan, and paid a courtesy call to Prime Minister Lee Hsien Loong at the Istana.
The ministers, in a joint statement issued by MFA, said they agreed on the "major points" of the Business Track (Reciprocal Green Lane) for short-term business travellers.
They also welcomed ongoing negotiations on the setting up of a special "Residence Track" as early as September which will provide "special quota of cross-border travel by business executives and business professionals (work pass holders)" with the necessary public health safeguards in place, including a 14-day stay-home notice upon arrival in the respective countries.

Singapore currently has cross-border travel arrangements with China, Malaysia, Brunei and South Korea.

On Thursday, the Singapore Consulate-General in Hong Kong said it welcomed discussions with Hong Kong on the gradual resumption of travel between both sides.
Singapore has also said that it would expedite ongoing discussions for green lane travel arrangement with Thailand, and would begin similar discussions with Indonesia.

Download our app or subscribe to our Telegram channel for the latest updates on the coronavirus outbreak: https://cna.asia/telegram