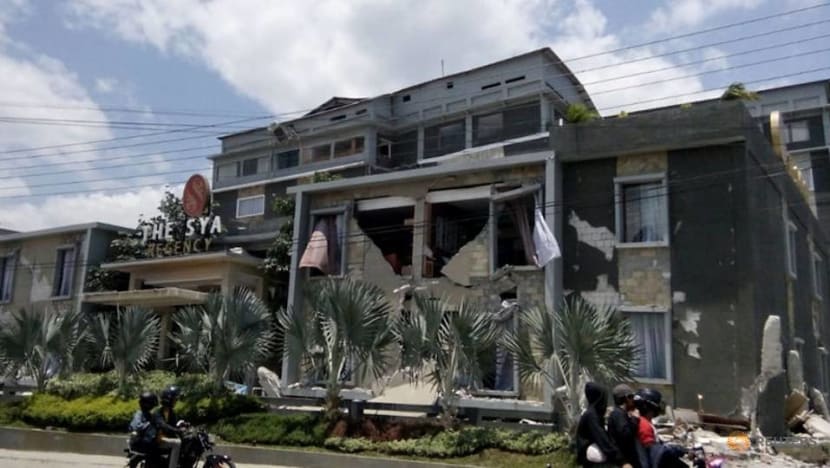 SINGAPORE: Singapore leaders have written to Indonesia's President Joko Widodo to offer their condolences over the recent earthquakes and tsunami that struck central Sulawesi. 

The area was hit by at least two quakes on Friday (Sep 28) evening, with the latter measured at a 7.5 magnitude. Moments later, the city of Palu was slammed by waves from a tsunami, destroying buildings and killing nearly 400 people. 
About 540 people were badly injured, said the country's national disaster agency. 
In her letter, Singapore's President Halimah Yacob said: "On behalf of the people of Singapore, I extend my heartfelt sympathies to the families affected by the earthquakes and tsunami that struck Central Sulawesi..."
"Our thoughts are with the people of Indonesia during this difficult period. Singapore stands ready to offer any assistance to the ongoing relief efforts," she added. 
Prime Minister Lee Hsien Loong wrote he was "deeply saddened" to hear about the earthquakes and tsunami that struck Donggala and Palu. 
"Singapore extends our heartfelt condolences to the people of Indonesia and to the families affected by the earthquakes and tsunami. 
"Singapore stands ready to render any assistance to support Indonesia's ongoing relief efforts. I am confident that Indonesia will make a quick and strong recovery from this unfortunate tragedy," he said. 

SINGAPOREAN EVACUATED: MFA
In a statement on Saturday evening, the Ministry of Foreign Affairs (MFA) said a Singaporean who was in Palu has been evacuated. 

"The Singapore Embassy in Jakarta is in contact with a Singaporean in Palu," said MFA. "The Embassy had worked with the Indonesian authorities and evacuated him. He has since left Palu safely." 
"As there may be more aftershocks, Singaporeans in Central Sulawesi and surrounding regions should take the necessary safety precautions, monitor the local news for updates and heed the advice of the local authorities. 
"Singaporeans should also stay in touch with your family and friends so that they know you are safe," MFA added. 
Those who require consular assistance may contact the Singapore Embassy in Jakarta at +62 811 863 348 or the 24-hour MFA Duty Office at +65 6379 8800/8855.