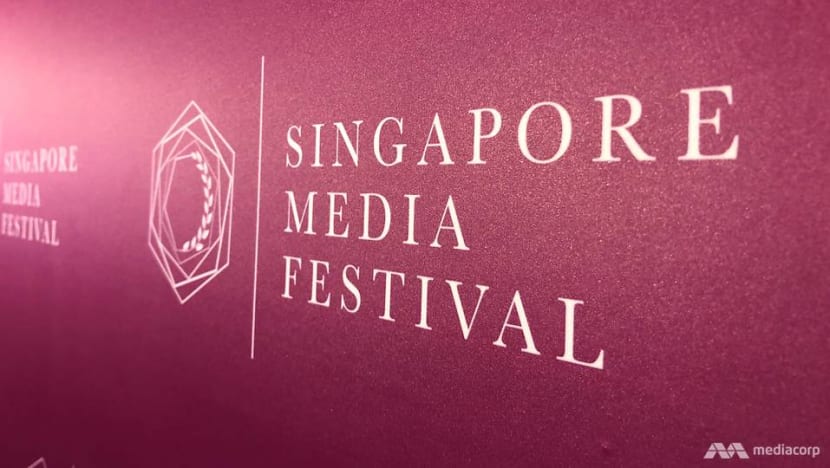 SINGAPORE: New platforms will be introduced in this year's Singapore Media Festival (SMF) to boost Asia's creativity industry, announced the Infocomm Media Development Authority (IMDA) on Thursday (Oct 4). 
The festival, which runs from Nov 28 to Dec 9, will have a range of masterclasses and panels conducted by international experts. This is to equip budding media professionals with skills such as live TV directing and writing. 
Competitions will also be held to give aspiring Asian media talent more opportunities to be discovered.
"The media industry in Singapore and the region has truly grown from strength to strength over the years," said IMDA chief industry development officer Howie Lau.
"Singapore has a unique position as a connecting hub in Asia, and we welcome the creation of more made-with-Singapore content with a universal appeal."
SPOTLIGHT ON PHILIPPINE CINEMA, CELEBRATION OF SINGAPORE FILMS
The Festival will shine a spotlight on Philippine films as the country celebrates 100 years of cinema. As part of SMF, the Singapore International Film Festival (SGIFF) will present a line-up of Philippine films. This includes Mikhail Red's Eerie, which will make its world premiere at the SGIFF Midnight Mayhem section. 

Home-grown filmmakers will also take centre stage at the Festival, with free screenings of Singapore films such as Tay Teck Lock's 'Money No Enough' and Glen Goei's 'Forever Fever' open to the public. 
Award-winning local filmmaker Yeo Siew Hua's 'A Land Imagined' will be one of competing entries at the SGIFF's Silver Screen Awards. This follows the film's top prize win at the Locarno Film festival and Egypt's El Gouna Film Festival. 
A curated selection of local films will be made available on Mediacorp platforms from November.
Pointing to the success of Hollywood film Crazy Rich Asians, SMF Advisory Board chairman Robert Gilby said the festival can help to foster new collaborations and boost Asia's creativity industry. 
"Asian stories and storytellers matter to the world and there's never been a better time for Asian stories and talent to shine bright on the global stage," said Mr Gilby.