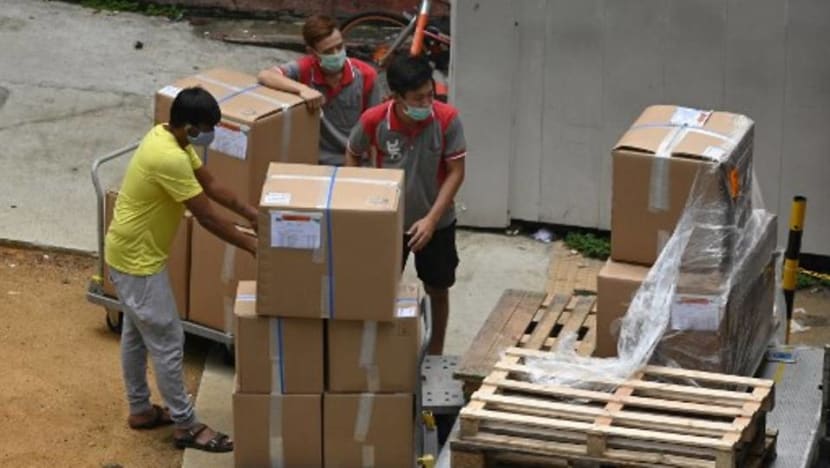 SINGAPORE: Singapore's unemployment rate in November fell for the first time in 2020, a sign that the worst could be over for the labour market amid the COVID-19 pandemic.
The overall unemployment rate in November was 3.3 per cent, dropping from 3.6 per cent in October. 
The resident jobless rate – among Singaporeans and permanent residents - inched down from 4.8 per cent in October to 4.6 per cent in November.
As for the citizen unemployment rate, it fell from 4.9 per cent in October to 4.7 per cent in November. 
Singapore's unemployment rate had been steadily rising since the first quarter of 2018 when the overall unemployment rate was at 2.0 per cent, before COVID-19 compounded the situation.
The overall unemployment rate in the last quarter of 2019 was 2.3 per cent before peaking at 3.6 per cent in September and October. 
Economists previously said that the labour market will bottom out by end-2020 and flatline until the middle of this year.
Announcing the figures at a visit to the Employment and Employability Institute on Friday (Jan 8), Manpower Minister Josephine Teo cautioned that while the fall in unemployment is "a relief", it should be analysed with other indicators such as employment. The latest employment numbers will be out at the end of January.
She said the economic and job market recovery is likely to be bumpy and uneven, unlike the swift recovery seen during the global financial crisis, nor the "steady improvement" during the SARS period. 
"Some of the effects of the COVID-19 outbreak will be quite long-lasting, not only to people's health, but even (to) businesses," she said, adding that the pandemic continues to rage and pose major health risks in other countries. 
"There will continue to be pressure on businesses to adapt (and) if companies are transforming, then that potentially could be the impact on the job sector."
National Trades Union Congress' secretary-general Ng Chee Meng, who was with Mrs Teo during the visit, also urged caution about the job market ahead. 
"We are not out of the woods yet," said Mr Ng.
Certain sectors in our economy will still be under pressure, he said, citing the aviation, aerospace, hospitality and tourism industries specifically.
He gave an update about the Job Security Council's work, announcing that the group has now matched 28,000 jobseekers into new positions.  
The council was set up in February last year to help match displaced workers or those at risk of losing their jobs into other roles.
The Ministry of Manpower has been releasing monthly unemployment figures since July 2020. Previously, the rates were published quarterly.