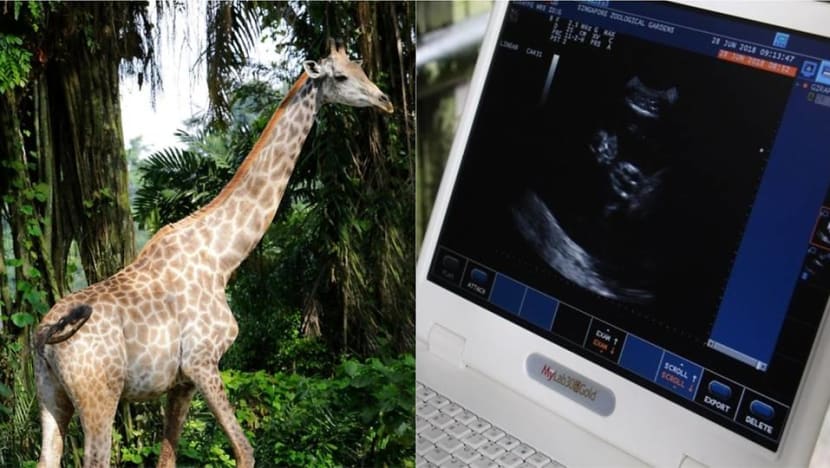 SINGAPORE: Singapore Zoo's Lucy the giraffe is expecting the arrival of her first calf at the end of January next year, Wildlife Reserves Singapore (WRS) announced in a media release on Wednesday (Oct 31).
The 14-year-old giraffe was confirmed to be pregnant after keepers noticed a bump on her in April.
Her baby will be the first giraffe to be born at Singapore Zoo since male calf Jubilee was born in 2015.

Keepers and vets have been conducting regular ultrasound scans. 
"During these scans, the team has spotted baby's heartbeat, ribcage and even little hooves!" said WRS. 

Zookeepers had in 2016 started conditioning Lucy to get her comfortable with ultrasound procedures, in anticipation of an eventual pregnancy.
"Giraffes are shy and skittish by nature and under human care it is often a challenge to conduct physical checks on them," said WRS.
Lucy therefore had "months of having her tummy rubbed with a shower head smothered with lots of gel after she voluntarily enters a raceway" to get her used to ultrasound procedures, said WRS.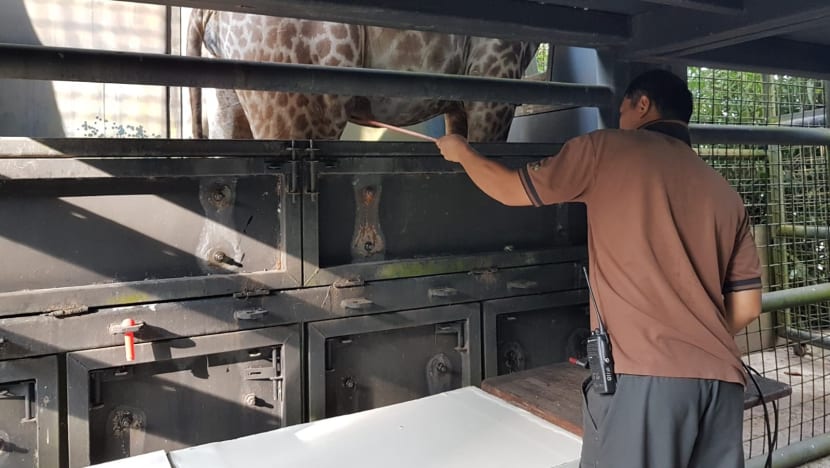 To make sure Lucy receives enough nutrition, keepers also give her "round-the-clock access" to alfalfa hay, assorted leaves and browser pellets (a type of food pellet). 
She also gets a daily dose of green leafy vegetables, and is particularly fond of kang kong, added WRS.
Her food intake and weight are monitored daily.
Lucy lives with her mate 14-year-old male giraffe Marco, as well as three-year-old Jubilee.