Singaporeans deliver 25,000 masks to haze-hit Kalimantan
Relief.sg and Let's Help Kalimantan volunteers are now looking to educate residents on the importance of masks.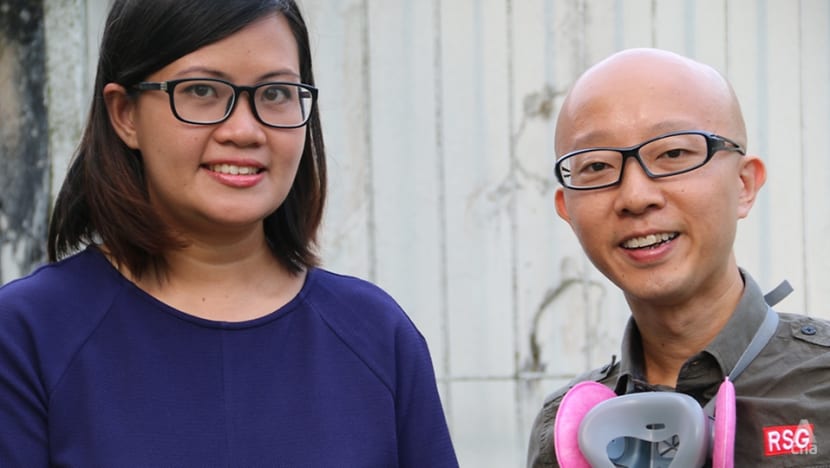 SINGAPORE: Two Singaporean volunteer relief groups have returned from Indonesia's Central Kalimantan after seeing through the delivery of more than 25,000 N95 masks to at-risk residents affected by hazardous levels of haze there.
Relief.sg (RSG) CEO, Jonathan How and Let's Help Kalimantan (LHK) co-founder Hafizhah Jamel called the trip a "success", but said the masks, though crucial, serve merely as a short-term solution.
While in Kalimantan, Mr How and another co-founder of LHK found out that a majority of the residents did not wear masks and those who did assumed the common surgical mask was sufficient. Many were also unaware of how to put on N95 masks correctly.
The two groups are now in the midst of working with organisations in Kalimantan to implement long-term solutions such as health education and are looking for Singaporeans and organisations willing to help.
BEYOND THE MASKS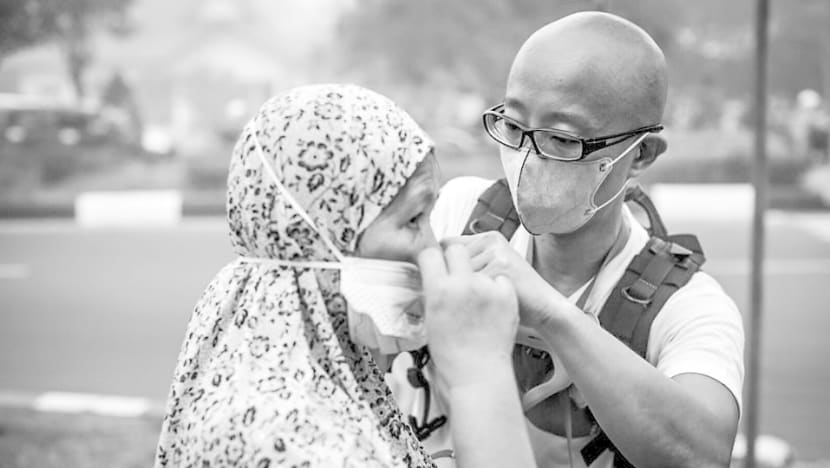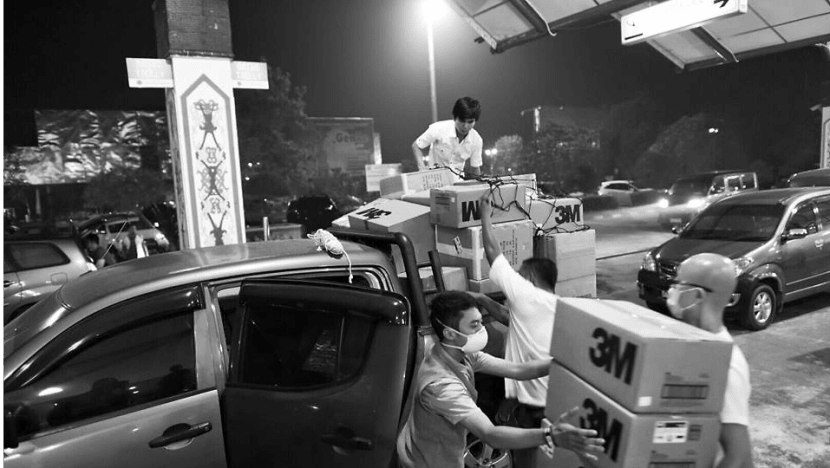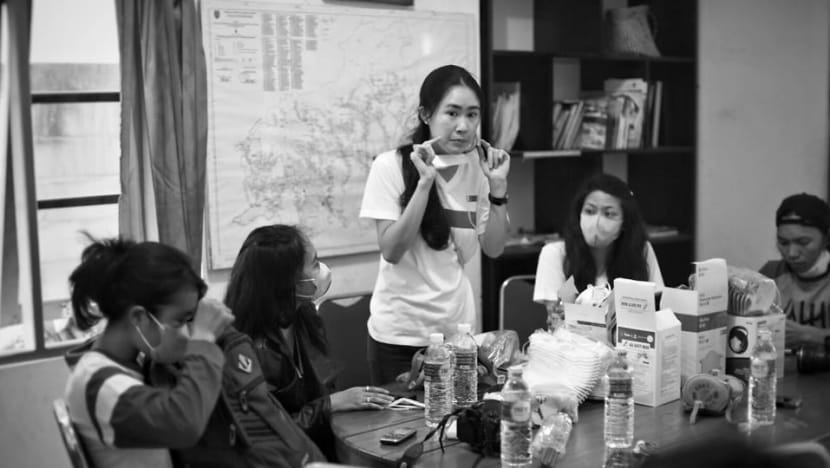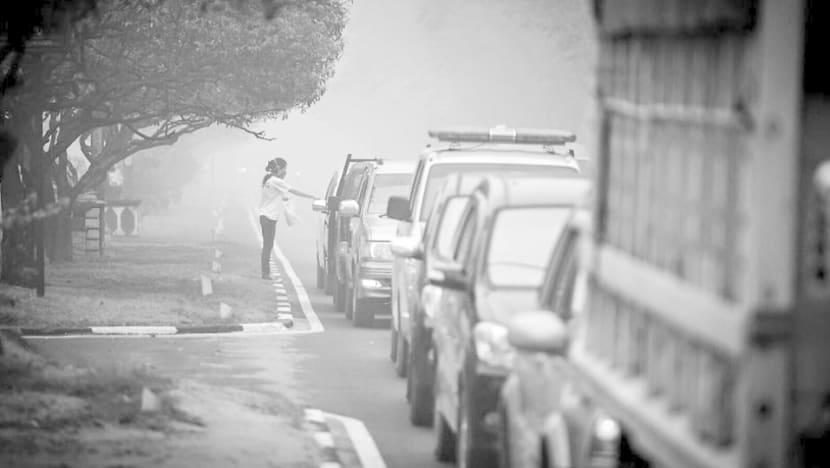 Mr How, who spent three days with local volunteers coordinating the distribution to more vulnerable residents such as children, pregnant women and the elderly, said: "In the grand scheme of things, giving masks is like a Band-Aid approach.
"We would now like to focus on the medium- and long-term solutions. We don't have the solutions yet, but we really want to explore how we can be part of that solution.
"Before we arrived in Palangka Raya, we talked about the possibility of helping local entrepreneurs to start businesses to sell N95 masks because there was only one shop selling N95 masks. But it is expensive and they had run out of masks for more than a month. So there needs to be local markets.
"And after the mission, we learnt that in the first place, people first need to realise that they need those masks."
Ms Hafizhah said that LHK, which solicits only N95 mask donations and does not accept money, will continue to work with RSG for long-term solutions and take on a new approach while still delivering masks to residents.
SPURRED TO ACTION BY THE NEWS
The two groups started the mask collection campaign on their own on Sept 22 after reading reports from Channel NewsAsia's Get Real production team who were filming the documentary, Heart Of The Haze, in Central Kalimantan's capital of Palangka Raya. The news reports highlighted prolonged air pollution levels reaching 1,500 API in Central Kalimantan's capital city of Palangka Raya due to forest fires. Some residents said it is the worst haze episode they have ever experienced.

Mr How and Ms Hafizhah, who are both parents, said were moved when they saw videos showing children running around without masks.
Said Ms Hafizhah: "It is very important that they know how to wear the masks. Many of them are so used to wearing the surgical masks, which is useless in PSI levels of 2,000."
As part of a long-term educational effort, the group is putting up instructional posters that teaches residents how to wear N95 masks. The poster was designed and paid for by the LHK founders.
The group used crowd-funding site Indiegogo to raise funds for shipping costs for the masks and has received some criticism, Ms Hafizhah admitted.
"We have received generous support from Singaporeans but there are some that say, 'Hey, why aren't you doing this for local Singaporeans? Why Kalimantan? You should do this for the locals here. You're doing the wrong thing.'
"We thought that there are so many good initiatives in Singapore doing that. So why not do something for our Indonesian neighbour?"
LOCALS GIVE THE THUMBS UP
Palangka Raya resident, 22-year-old Emmanuela Dewi Shinta, who coordinated the mask distribution for the two Singaporean groups, told Channel NewsAsia that Kalimantan residents are grateful for Singapore's efforts and that initiatives from groups like LHK and RSG make an impact both socially and politically.
Said the college student who volunteers by distributing food to firefighters battling the raging fires in the fields: "Firstly, we only have surgical masks here. By distributing these masks, people can feel the difference and it changes their perception about the dangers of the haze.
"Secondly, when residents notice that these masks come not from the government but from people from other countries, they start to ask: 'Non-Indonesians brought 25,000 N95 masks on their own, why can't my government even send me one?'"
Ms Shinta, who has lived in Central Kalimantan all her life, remembers the fires in 1997, which were the worst in the country's record, and said this year's fires are worse.
"I have never seen my city so dark yellow and brown, where all the people are starving for oxygen.
"This year, I've experienced it and we cannot let it continue. We have to fight."