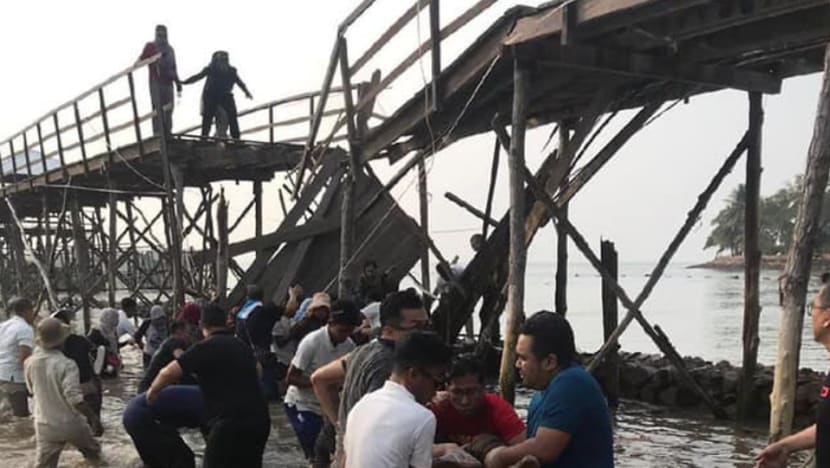 SINGAPORE: Eighteen Singaporeans were reportedly injured after a wooden pier at Montigo Resorts in Batam, Indonesia collapsed on Thursday (Nov 7). 
The tourists were on the pier taking photos when the middle section of the 70m-long pier collapsed, Riau police official Erlangga was quoted as saying. 
More than 30 people fell into the ocean, he added, according to Sindonews. 
Detik reported that 13 Singaporeans were taken to Bhayangkara hospital in Batam, while five were being treated for minor injuries. 
A spokesperson from Singapore's Ministry of Foreign Affairs said: "We are aware of the incident. Officers from the Consulate-General in Batam are at Bhayangkara Hospital to render consular assistance."
Self-help group Yayasan MENDAKI said on Friday that 26 of its employees on a company retreat in Batam were injured in the pier collapse. 
As of 10am on Friday, at least four of those injured were on a ferry heading back to Singapore, according to a CNA reporter at the Nongsapura ferry terminal in Batam.
Editor's Note: Initial Indonesian reports on the incident referred to the collapsed structure as a bridge. This story has been updated to correctly describe it as a pier.