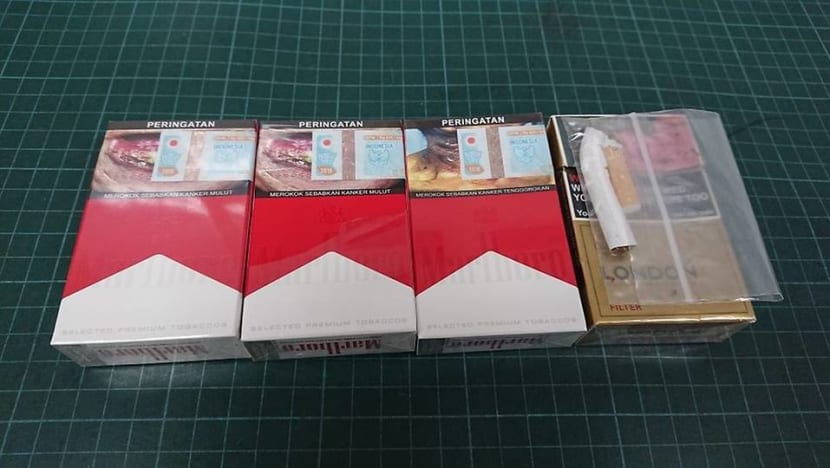 SINGAPORE: A 53-year-old Singaporean has been fined S$2,900 after he was caught twice in the same day for possessing duty-unpaid cigarettes. 
He had also previously committed similar offences in 2013 and 2015, said Singapore Customs on Wednesday (Oct 10). 
The man was first caught for smoking a duty-unpaid cigarette when Singapore Customs officers conducted checks in Bukit Merah Central on Oct 4. 
About 90 minutes later, officers again spotted him smoking a contraband cigarette in the same area.
Followup checks were conducted at his home and workplace, and officers found three packets and 10 sticks of duty-unpaid cigarettes.
He was issued composition sums totalling S$2,900 for his offences, said Singapore Customs in a Facebook post. 
The composition sum for a first-time offender who possesses up to one packet of duty-unpaid cigarettes is S$500.
Repeat offenders and those found with more than one packet of contraband cigarettes face stiffer penalties.