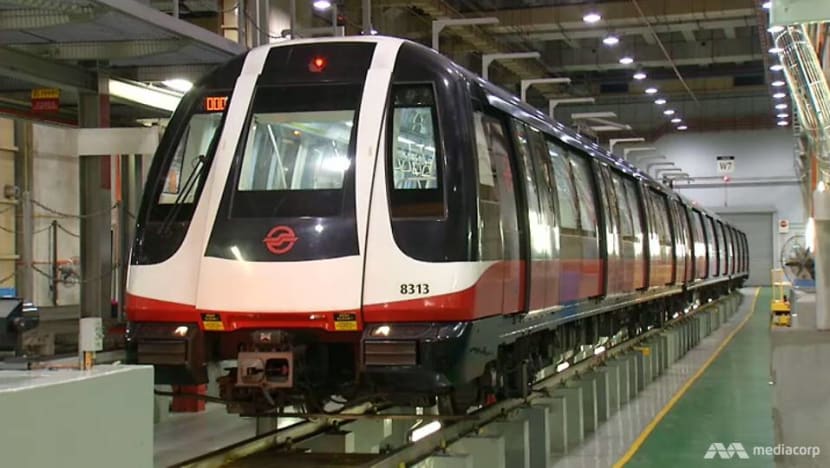 SINGAPORE: SMRT will be reorganised into five main groups, with a new engineering cluster to provide the transport operator with a "clearer focus of purpose", said SMRT Group chief executive officer Neo Kian Hong on Friday (Nov 16).
Speaking to reporters at Kim Chuan Depot, where SMRT's new Trains Operations Hub is expected to be operational by 2019, Mr Neo said the move will allow trains to remain at the "core" for SMRT.
The reorganisation will see the formation of five main groups within SMRT - Trains, Engineering, Roads, Experience and Corporate Services.
"SMRT is a public transport service provider," said Mr Neo. "Our primary business is to manage and operate train services. The quality and reliability of our rail services will have an impact on the quality of life of Singaporeans.
"We plan to strengthen the organisation to meet the intended outcomes and stay focused on our core business which is trains. We also need to grow our rail engineering capabilities and capacity to be ready for the future."
The setting up of the engineering group will allow SMRT to build capabilities which can then be transferred over to the Trains group, said Mr Neo.
This will allow SMRT to build up its operations and management capabilities as well as allow the company to undertake longer-term projects, added Mr Neo.
"We will pursue these and other efforts with like-minded partners and with the LTA (Land Transport Authority) to develop a true local rail engineering capability," he added.
Pointing to the MRT as the "backbone" of Singapore land transport, Mr Neo stressed that the reorganisation will allow the Trains Group to "pay singular attention to delivering train services daily without distraction".
"When we reorganise, we are actually clustering what we used to have so that there is a clearer focus of purpose," he said.
Nr Neo did not elaborate on a timeline for the reorganisation but said that the process would take "some time" and that SMRT will make these changes by evolution.
"It won't be like one day you wake up and everything has changed. It doesn't work that way, this is too big an organisation to do it," he added. "So we will evolve along the way. But now that we are clear of the direction we are going ahead (with), we will listen closely to our professional colleagues to decide what is the pace."
Mr Neo replaced former CEO Desmond Kuek on Aug 1.