SINGAPORE: Two Malaysian women were arrested on Monday (Aug 5) after they were caught trying to smuggle a man out of Singapore in the boot of a car, said the Immigration and Checkpoints Authority (ICA). 

ICA officers found the man in the boot of a Malaysia-registered car when they stopped the vehicle for checks at the Woodlands Checkpoint at about 8.20pm. 
The car was driven by a 28-year-old Malaysian woman, who was accompanied by a 33-year-old Malaysian woman, said ICA in the media release.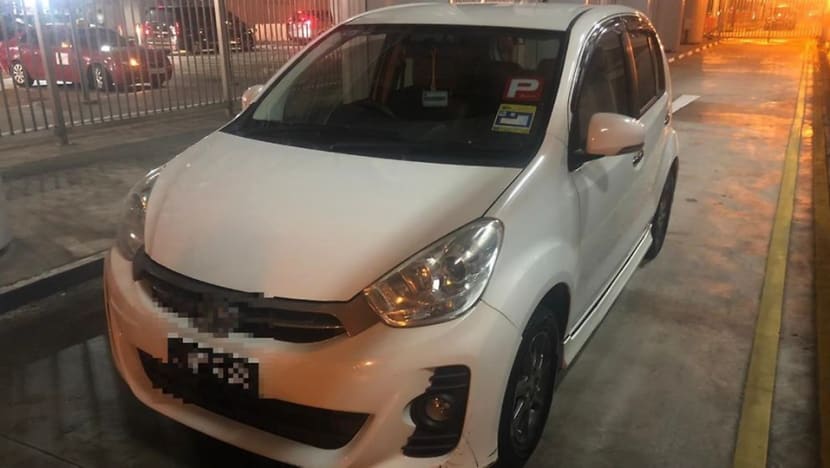 "The officers immediately placed the man and the two women under arrest," said the authority. 

The man, who did not have any travel documents, was a 31-year-old Bangladeshi national. 

Investigations are ongoing.
"The ICA takes a serious view of attempts to enter or depart Singapore illegally," it said. 

Under the Immigration Act, those found guilty of illegal entry may face up to six months' jail and a minimum of three strokes of the cane. 
The penalty for illegal departure is six months' jail, a fine of up to S$1,000 or both.

Anyone convicted of engaging in the business of conveying prohibited immigrants out of Singapore will face two to five years in jail and a minimum of three strokes of the cane. 

The vehicles used in such offences are liable to be forfeited, said ICA. 

This is not the first reported attempt to smuggle a person in a car boot this year. Four Malaysians had been arrested for trying to take a Myanmar national out of Singapore on Feb 28.