Speedier investigation into complaints against doctors under proposed changes to Medical Registration Act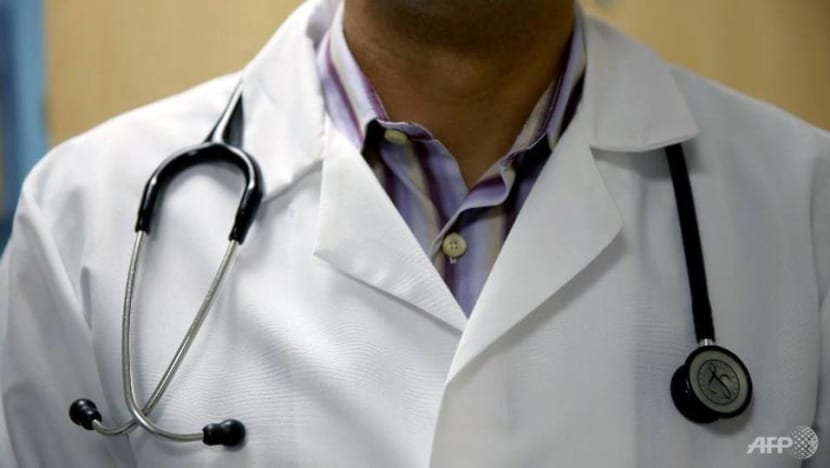 SINGAPORE: Complaints against doctors could be investigated more quickly as the pool of doctors who can be appointed chairpersons of complaints committees will be widened under proposed changes to the Medical Registration Act.
Under the current Act, only 19 doctors are eligible to chair the committees as only members of the medical professional watchdog Singapore Medical Council (SMC) who are also on the complaints panel can be appointed as chairpersons.
It is proposed that they don't have to be council members, opening it up to 100 members of the complaints panel.
"This will widen the pool of potential complaints committee chairpersons and bring about better efficiency and timeliness," the Ministry of Health said on Friday (Sep 28).
About 170 complaints are filed against doctors by patients or their family members each year.
Investigations into complaints could take nine months to two years to complete, after which they could be turned over to a disciplinary tribunal for a formal inquiry if necessary.
About one in 10 complaints are referred to the tribunal every year.
Professor Eng Lee Hin, who has sat in complaints committees for several years, said that increasing the pool of chairpersons means that the doctor who is complained against does not have to wait a long time for a resolution.
Prof Lee, who is also emeritus consultant at the division of paediatric orthopedics at the National University Hospital, said: "Suffice to say that the waiting for a decision by SMC on a complaint can be quite agonising for the doctor," he said.
He said complainants will also benefit as they will be informed of the committee's decision much sooner.
The suggested change is one of the key amendments that were put out for public consultation on Friday. The amendments are aimed at improving the transparency and accountability of the appeals and disciplinary processes.
SENTENCING GUIDELINES TO BE INTRODUCED
Under another proposed change, a committee will be set up by the end of this year to come up with sentencing guidelines for doctors who face disciplinary action.
This is to help disciplinary tribunals set up by SMC to decide the appropriate sentencing and ensure consistency and fairness in the sentences meted out, MOH said.
For example, in cases of over-prescription, guidelines could include factors that could be taken into account for sentencing. Such factors could include the amount of medicine prescribed and its effects.
If a respondent is found guilty of professional misconduct or conduct that brings disrepute to the medical profession, he could be suspended between three months and three years, fined up to S$100,000, or both. The most extreme sentence is to deregister the doctor.
"Without guidelines, there could be a significant variation in the sentencing which may not be fair to the respondent," Prof Lee said.
The current minimum sentence of three months will also be removed to provide disciplinary tribunals greater flexibility to ensure that the sentences are commensurate with the circumstances of the cases, MOH said.
Other proposed changes include streamlining the process for appeals against a disciplinary tribunal's decision.
The public consultation will last till Oct 26 this year.