S'pore's population challenge serious but not insurmountable: DPM Teo
Speaking in Parliament on Monday, Deputy Prime Minister Teo Chee Hean has described Singapore's population challenge as "serious" but "not insurmountable".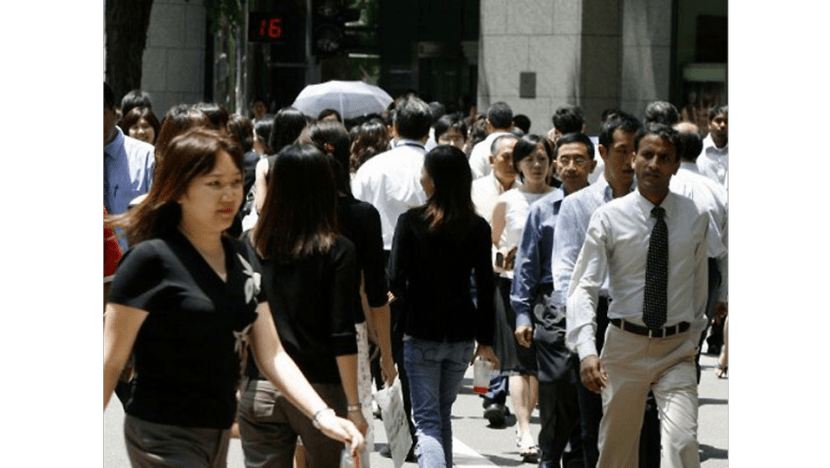 SINGAPORE: Deputy Prime Minister Teo Chee Hean has described Singapore's population challenge as "serious" but "not insurmountable".
Speaking in Parliament on Monday, Mr Teo, who is also Minister in Charge of population policies, noted that the citizen population will shrink and get older if Singapore's fertility rate remains low and the country closes its doors on immigration.
The number of elderly Singaporeans above 65 years old is projected to triple by 2030, to about 900,000 from 340,000 today.
That's without immigration and if Singapore's total fertility rate remains at the current figure of 1.2.
This means there will be 2.1 working age citizens supporting every elderly citizen.
That's one third of today's 6.3 working adults for every elderly.
Mr Teo said the National Population and Talent Division, which is under his charge, has started engaging Singaporeans on these population challenges.
He said he believes most Singaporeans can accept a population that is complemented by a certain amount of immigration, and a foreign workforce of "some numbers".
The issue, he said, is so discuss what these numbers are.
Mr Teo said they're taking Singaporeans' concerns into account as they prepare a White Paper on Population, to be released by year's end.
Mr Teo also pointed out that the government has introduced various measures to address Singapore's population challenge.
Beyond supporting marriage and parenthood, one key strategy is to grow a strong core of Singaporeans who can contribute to the economy.
This is done through raising productivity to encourage more locals to enter the workforce.
Mr Teo added new education institutions in the arts, design and technology also give Singaporeans greater opportunities to develop their diverse abilities.
He said the government is helping Singaporeans to upgrade through continuing education and skills training programmes.
While policies are in place to ensure that older Singaporeans can look forward to an active and secure future, there are also efforts to keep overseas Singaporeans updated on developments and opportunities here through the National Population and Talent Division's Overseas Singaporean Unit.
Mr Teo said by creating a conducive environment to live, work and play, Singapore will continue to be an attractive place for Singaporeans, as well as those who are able to contribute to the country's development.
He acknowledged though that more can be done to communicate the need for immigration more effectively.
Mr Teo said: "If we're going to have 900,000 people over the age of 65 compared to 340,000 that we have today - a three-fold increase - then we really need to ask ourselves: who are going to staff up the nursing homes and community step-down facilities that we need?
"We may not be able to have enough Singaporeans to do that. Therefore even just in these sectors alone, we're going to need many more people in order to make sure that our older population will be properly looked after. Just in these areas alone, I think there will be considerable need for foreign manpower."