SPS Hawazi on parent support group seed fund
Senior Parliamentary Secretary for Education, Hawazi Daipi said close collaboration between schools and parents encourages students to perform better in all aspects of their education.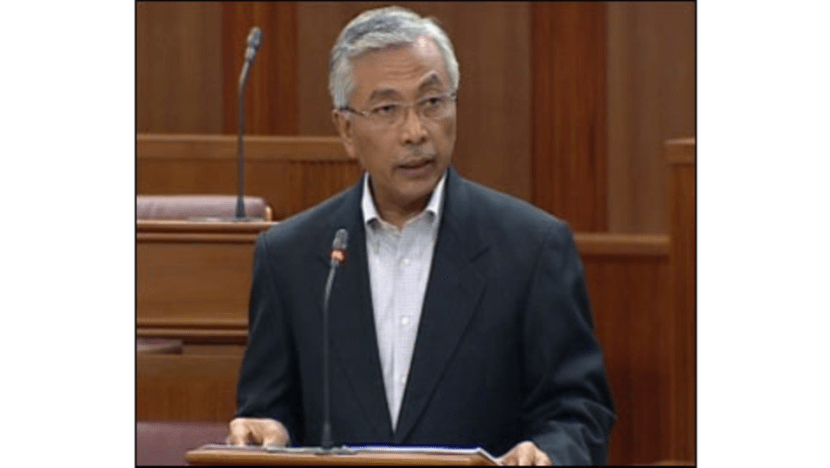 SINGAPORE: Senior Parliamentary Secretary for Education, Hawazi Daipi said more can be done by schools and Parent Support Groups to work closely with parents.
Mr Hawazi said that is because working closely with parents encourages students to perform better in all aspects of their education.
He was speaking to reporters after attending a dialogue session between parents and the principal of Swiss Cottage Secondary School.
For Thirunavukkarasu s/o Ramayat, a father to two teenagers, getting involved in Swiss Cottage Secondary's Parent Student Group was a no-brainer when his son joined the school four years ago.
"By getting involved in school, I get to know where the education system is going, what part it plays in his grooming to be a contributing adult to our society and also where I stand, and understanding my part. I just made sure I wasn't imposing into his privacy," said Mr Thiru.
His son Reuben Gerard took some time getting used to the idea.
"At first, I was a bit shy that my dad was so involved in school, but whenever we had parent teacher meetings and school events where he would be present, I would naturally introduce him to my friends. They told me he was very cool of the way he interacted with them."
It's this kind of close interaction between students, parents and schools that the Ministry of Education (MOE) hopes to forge.
In March, MOE announced it would allocate a seed fund of S$2,500 to all Parent Support Groups, to better engage parents through outreach programmes. A total of S$900,000 has been disbursed.
Mr Hawazi said: "In my regular visits to schools, I get feedback from Parent Support Groups that they would be able to do better in reaching out to parents with some financial support. Some of them have raised funds for their activities, which is commendable.
"But we thought that to express our support to the commendable work in reaching out to parents, it is useful for us to give them some funds. We thought S$2,500 for this year is a good signal of our support for their good work."
He added: "Close collaboration between school and parents is a useful tool to encourage students to do better overall- not just academically but also in other aspects of education. Parents are better informed and parents support schools' much better. I think this is something we'd like to see developed."
Swiss Cottage Secondary School's Parent Support Group chairman, Ho Kin Kee, said the seed fund comes in handy.
"(A lot of events we are trying to roll out, the) main challenge is the fund. We do not have sufficient funds. With this fund coming in, we are able to roll out more events that will benefit more parents. I know currently it's a one-time (fund). Nevertheless, it's good if the government or MOE is able to continue the funding."
MOE said a review will be conducted at the end of this year to evaluate the effectiveness of the Parent Support Group Fund, and to assess whether schools require further funding support.