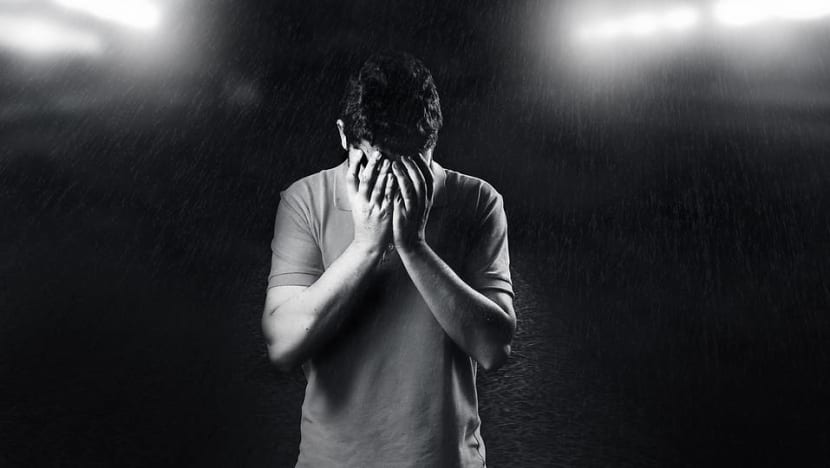 SINGAPORE: The number of suicides in Singapore rose 10 per cent last year, with suicides among boys aged 10 to 19 at a record high, the Samaritans of Singapore (SOS) said on Monday (Jul 29).
There were 397 reported suicides in 2018, compared with 361 the year before. This raised the suicide rate to 8.36 deaths per 100,000 Singapore residents, up from 7.74 in 2017.

All age groups, except those aged 60 years and above, recorded an increase in the number of suicides, said the suicide prevention agency.
Suicide mortality among youths and males is a "significant societal concern", SOS said, highlighting that for every 10 suicides in 2018, at least seven were by men. 
A total of 94 people aged between 10 and 29 killed themselves last year, SOS said.
Among boys aged between 10 and 19 years old, there were 19 suicides last year – the highest since records began in 1991 and almost triple the seven cases recorded in 2017.

YOUNG PEOPLE MORE WILLING TO REACH OUT
"It is disconcerting to know that many of our young feel unsupported through their darkest periods and see suicide as the only choice to end their pain and struggles," said SOS senior assistant director Wong Lai Chun.

MP Rahayu Mahzam, who sits on the government parliamentary committee for social and family development, told CNA that the figures are "worrying" and that mental health does come up during her engagement with youths. 
"They are keenly aware of the importance of mental health and there is a sense that we should have more conversations on this issue and provide for more sources of support," she said. 
But Ms Wong noted that young people are now more willing to reach out for help.
Among those who wrote to SOS for emotional support, more than 78 per cent were between 10 and 29 years old. This was an increase of more than 56 per cent in its last fiscal year ending March, said SOS. 

"Youths today seem to have greater awareness of the moments when they feel alone and helpless. They are more willing to reach out and explore available support avenues like our support services, social media and their peers," Ms Wong said.

Ms Rahayu suggested that NS could be an avenue to provide more support for male youths. 
"I understand that the welfare of recruits is of great importance during NS. We could look at enhancing the support by perhaps training officers to be equipped with certain skills to look out for those who need help or in also looking at how to enhance and create culture of self care," she said. 
"Under the M3 (Mcube) Youth efforts, we also have gender-specific programmes for ITE students under our empowerment programmes. These are suitable opportunities to address issues like this," Ms Rahayu added. 
SOCIETAL STEREOTYPES COULD ACT AS A BARRIER TO SEEK HELP: SOS
"We live in a society that stresses the importance of masculine qualities as a measure of success. As a result, we grow impatient toward behaviours that seem to depict weakness," Ms Wong said. 
"Men are stereotypically expected to be tough, stoic, and financially stable. The slightest hint of vulnerability can be seen as an imperfection.

"This has to change. Men and women alike need to know that it is okay to be less than perfect and we need to educate the public to understand that a supportive and encouraging environment is far more beneficial than a judgemental one for our society," she added.

MP Seah Kian Peng, who also sits on the government parliamentary committee for social and family development, stressed that suicide is a complex issue, and that mental wellness is "something all of us should be concerned about". 
"Any suicide is one too many. Mental wellness is something important and serious," said Mr Seah.  
He highlighted the importance of timely intervention and encouraged those who find themselves at risk or who know someone at risk to seek help by seeking out organisations like Samaritans of Singapore. 
"It can be treated and there are places to go. It can happen to anyone and you're not alone.

"The more open we are to seeking help, the more we recognise that this issue affects all of us, the less social stigma there will be against reaching out for help," he said. 

Where to get help: Samaritans of Singapore operates a 24-hour hotline at 1800 221 4444, or you can email pat [at] sos.org.sg. You can also find a list of international helplines here. If someone you know is at immediate risk, call 24-hour emergency medical services.