Cities like Singapore should continue to stay open to investments and talent, key to progress: Teo Chee Hean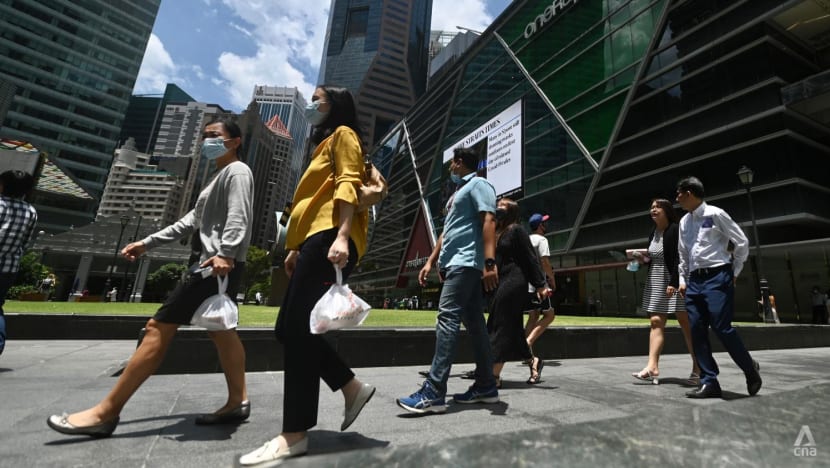 SINGAPORE: Cities like Singapore should continue to stay open to investments and talent from around the world, Senior Minister Teo Chee Hean said on Monday (Aug 1). 
Speaking at this year's World Cities Summit, Mr Teo said: "This is key to creating progress, keeping their economies innovative and vibrant, and thereby providing good jobs and better opportunities for their citizens." 
Cities thrive by being open, attracting skilled workers, bringing them together to spark new ideas and driving economic progress, said Mr Teo, who is also Coordinating Minister for National Security. 
"However, all over the world, being open has also led to growing anti-globalisation, populism and feelings of resentment towards newcomers to the city or to a country," he added. 
"This is particularly so when the disruptions of globalisation and technological advance are felt by existing residents, while the fruits of globalisation are not distributed equitably," said Mr Teo, noting that this is seen in major cities around the world and in Singapore. 
"Rather than to close ourselves ... cities should continue to stay open to investments and talent from around the world," he added. 
These cities should focus on preparing their people to take up the new opportunities created, said the Senior Minister. 
"A forward-looking education system, coupled with continuing education and lifelong learning, a new frontier in education, so that its citizens can acquire the skills of the future and be ready to take up the jobs of the future," he added. 
"Doing so ensures that the city can continue to advance, while making sure that its citizens are better equipped to compete fairly for the good jobs created." 
Building trust between citizens and leaders is crucial for city-building, and is also the foundation for overcoming crises, said Mr Teo. 
"The collective efforts witnessed during the COVID-19 pandemic are a good example of the social resilience, cohesion and connections that many cities have built up over the years," he added. 
Cities "need to build on this" and continue to find ways to create social capital, said the Senior Minister.
"One way is through civic and government interventions such as the co-creation and provision of shared spaces and shared experiences." 
SUSTAINABLE GROWTH
Another dilemma cities face is how to achieve growth while establishing sustainable and liveable communities, said Mr Teo. 
"While good planning for the hardware of a city, its physical infrastructure, provides the foundation for a more sustainable and liveable city, another key element is the firmware, the processes, rules and regulations that translate policy intentions into actual actions by agencies, property owners, developers and citizens," he continued. 
"One of of the key things ... is to get the economics right. We need to appropriately reflect the cost of externalities when we price our activities and resources. This will incentivise consumers and businesses to take into account the real cost of using these resources and avoid excessive consumption or waste." 
Singapore will be one of the most water-stressed countries in the world by 2040, said the Senior Minister, citing a study by the World Resources Institute. 
"Water in Singapore is priced to reflect the full cost of its supply and production, and we also impose a water conservation tax to reflect its scarcity value," said Mr Teo. 
This pricing approach has made it possible for Singapore to invest in the recycling of water for potable use, he added. 
Energy is also priced at market cost to encourage efficient use, with no subsidies, and the negative effects of greenhouse gas emissions are also priced in, said Mr Teo. 
Noting that Singapore was the first Southeast Asian country to introduce a carbon tax in 2019, he added: "On the other side of the coin, we support and encourage businesses to pursue energy efficiency, and we incentivise households to switch to more energy efficient appliances by subsidising their upfront costs. 
"We believe that with the right policies, city governments can embed environmental sustainability more meaningfully in the psyche of its businesses and residents." 
Sustainable urban transportation is an important element for a greener and more liveable environment, said Mr Teo. 
This is not just about replacing internal combustion engine vehicles with electric vehicles, he added. 
"This removes the engines, but not the vehicles and the congestion. The more fundamental system solution is to minimise the need for personal use cars, through well-integrated urban planning and a more comprehensive public transport system." 
This is why Singapore has invested heavily in public transport, and has implemented a zero-growth policy for its vehicle population since 2018, Mr Teo noted. 
"Building resilience, whether to pandemics, natural disasters, or to the effects of climate change such as more extreme weather and rising sea levels, is something that we need to do to protect our cities," he added. 
Investing in research and development, and supporting innovative and sustainable urban solutions is a key way to unlock green growth opportunities, said Mr Teo. 
"Cities can serve as living laboratories for companies and researchers to develop, test and validate clean and sustainable technologies in real-world settings," he added. 
Cities form and grow because of the economic, social and cultural functions they play, said the Senior Minister. 
"But cities have also generated new problems because of the growth of economic activity and the crush of many people living together, and over the centuries cities have been afflicted by plague, pollution and uprisings," he continued.
The pandemic has highlighted the challenges that cities face, in terms of how to be more resilient, sustainable and cohesive, said Mr Teo. 
Urbanisation will also continue, with 55 per cent of the world's population living in urban areas today, up from 39 per cent in 1980, he noted.
The United Nations estimates that urbanisation will grow to 68 per cent by 2050, translating to an additional 2.5 billion people in urban areas, said Mr Teo. 
"Bigger cities are likely to grow even bigger, and smaller and medium-sized cities will continue to grow, especially in the developing world," he said, adding that close to 90 per cent of the growth in the world's urban population will take place in Asia and Africa. 
"We need a new paradigm, put all these things together, to plan, build, rejuvenate and create resilient, sustainable and cohesive cities."