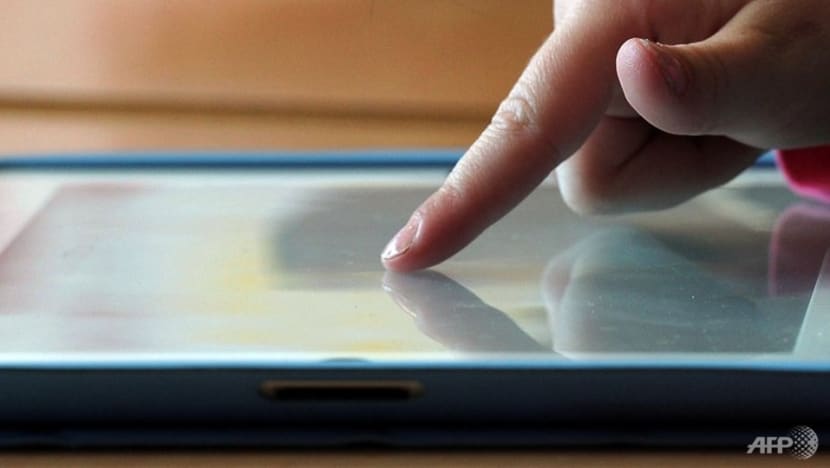 SINGAPORE: Some teenagers with mental health issues are seeking help without their parents' knowledge due to fears of being dismissed or a reluctance to make them worry, psychiatrists and counsellors said.
An increase in mental health public awareness could also be driving them to seek assistance, the experts said, adding that the teenagers know of the kinds of help available to them.

This comes as the Samaritans of Singapore (SOS) said in September that more teens aged 10 to 19 were writing in for emotional support. In the 2017/18 fiscal year, 530 teens emailed the suicide prevention centre, a 53 per cent jump from the 347 the year before.
"Teens usually expressed their fear of being judged as well as of the reactions they may receive from family members," an SOS spokesperson said. "Many teens feel a lack of effective communication and understanding between family members."
Dr Ong Say How, senior consultant and chief of the department of developmental psychiatry at the Institute of Mental Health (IMH), said he has observed teens who come by themselves for issues like relationship problems, academic stress and parent-child conflicts.
"Once in a while, there might be those aged 16, 17 or even 18 coming to the clinic on their own," he told Channel NewsAsia. "Upon asking, they request not to involve their parents."
This could be because such teens are wary of being dismissed at home, Dr Ong said. "Imagine how you would feel if your parents were upset and made comments that were not sensitive," he added.
On the other hand, Dr Ong said they could be very protective of their parent's feelings. "They want their parents to feel happy, so they may also exclude parents from the discussion totally," he added.
Dr Ken Ung, a senior consultant psychiatrist at Adam Road Medical Centre who specialises in adolescent psychiatry, has also seen teens aged 13 upwards visiting his clinic alone.
One reason, he said, is that parent and child are not getting along. If that's not the case, then it could be culture.
"Even though they have a reasonable relationship with their parents, they come from families with parents who are more traditional, so they are not the types that may want to talk about feelings, emotions and problems," he explained.
Besides these factors, Dr Ong said mental health help has also become more accessible. "Due to an increase in public mental health awareness, they are savvier right now in trying to self-help," he added. "They know where to go."
This is also seen at school, where students have shown a "growing awareness and willingness to seek help", said Mdm Choy Wai Yin, guidance branch director at the Ministry of Education's student development curriculum division.
HOW DOES TREATMENT GO?
When students reach out regarding parent-related problems, Mdm Choy said school counsellors will try to understand the student's perspective, then help him or her understand the parents' point of view.
"The counsellors will then work with the student to explore what he or she could do to resolve the problem and cope with the situation, before guiding him or her to develop a plan of action," she added.
"If the safety or well-being of the student is compromised, the counsellor will contact the relevant external agencies, for example Child Protective Services, to provide further support."
IMH's Dr Ong said because the teens are minors, the clinic "would encourage them to inform and bring their parents along subsequently". "Parents can help the child at home as well by applying some of the therapeutic principles that we use as clinicians," he said.
Dr Ong pointed out that teens can also benefit from bringing their parents along by seeing their relationship improve.

"It's also a discovery journey for some (parents)," he added. "By helping them understand their teenager, they can then take a step back, calm themselves and be able to accommodate what their teen is going through.
"With that understanding, the whole attitude changes to become more positive and nurturing."
Adam Road Medical Centre's Dr Ung said he would be happy to see the teens alone, as long they do not pose a danger to themselves or others, or need prescribed medicine. He would also try gaining their trust before involving parents in the equation.
"I would then say: 'Look, maybe it's a good idea for your parents to be involved. Why don't I speak to them? Or we could meet together in case you're worried they will overreact or blow up,'" he added.


TOUCH Youth Intervention (TYI), which does youth counselling and support groups for issues ranging from cyber wellness to transitional stresses, also gets hotline calls from youths who chose not to tell their parents.
But because most of them are minors, TYI senior counsellor Andrea Chan said the centre would need parental consent before starting therapy. However, counsellors would see them separately at the beginning.
"Based on the comfort level of the client, we would then decide if we would bring in the parents," she added. "This is especially so in emotionally charged sessions where some youths might vent their frustrations on their parents."
Nevertheless, Dr Ong said treatment would not be complete without "support from the home front". "Usually, the teenagers would subsequently agree (to bring their parents) after a careful explanation," he added.
WHAT CAN PARENTS DO?
At home, Dr Ong said parents can maintain healthy communication with their teens by making time for their child from a "really early" age, starting from pre-school.
"Things that are done in a very cursory or superficial manner don't constitute quality time," he said. "Asking about homework, have you eaten your meals, go to sleep now, shut down your computer – that kind of communication doesn't constitute quality communication."
Parents can also engage their teens by sharing about their own feelings or childhood experiences first. "After all, childhood, though it differs quite a lot through different generations, still share some commonalities," he added.
"Importantly, parents should portray themselves as being open and non-judgmental. If the parents start criticising (their child's) friends or show facial expressions that convey annoyance and irritability, the teenager will just clam up."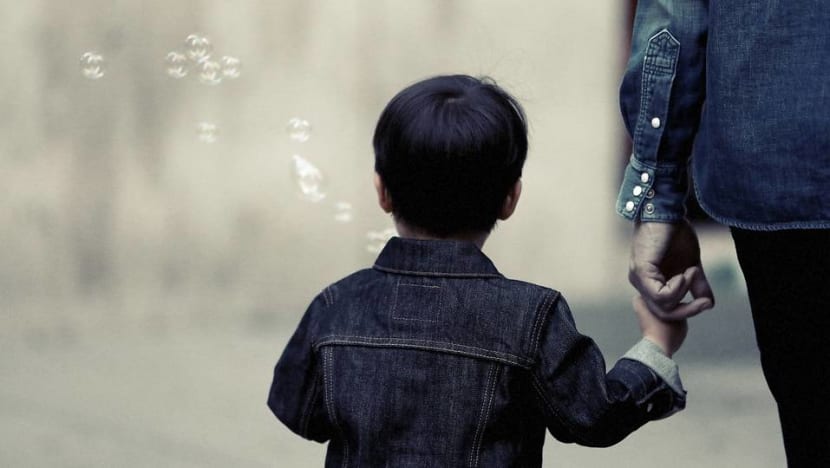 Dr Ung said parents should understand that their teenagers have grown up and might not like excessive attention.
"It's to do with trying to balance giving them a certain degree of independence and yet trying to continue to show concern," he said, adding that parents can ask questions like "how's your day" or "how are things" as an open invitation to share.
"But if the child is hesitant or reticent, then they should accept it and not push the matter. They should give some space so they can be there, ever present in the background.
"And if the teen knows that, then it will be very helpful."
Where to get help: Samaritans of Singapore operates a 24-hour hotline at 1800 221 4444, or you can email pat [at] sos.org.sg. You can also find a list of international helplines here. If someone you know is at immediate risk, call 24-hour emergency medical services.