Vaccination and smoking cessation subsidies among task force's recommendations for healthier Singapore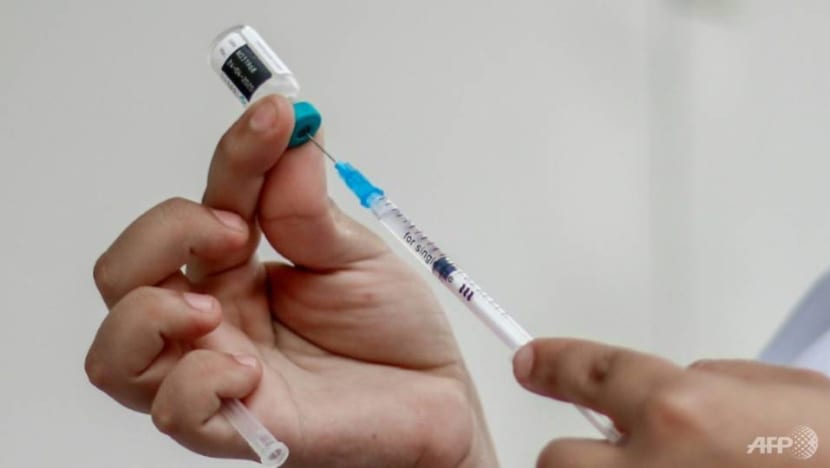 SINGAPORE: A multi-agency task force charged with driving efforts to promote healthy living in Singapore on Sunday (Jul 28) proposed that vaccination subsidies be given to Singaporean adults and Permanent Residents to protect themselves against vaccine-preventable diseases.
The HealthySG taskforce said subsidies for vaccinations against the seven illnesses and diseases covered by the National Adult Immunisation Schedule (NAIS) including influenza, chicken pox, measles as well as pneumococcal disease, would make them more affordable.
Vaccinations against the flu and pneumococcal infections such as pneumonia and meningitis are encouraged for adults with medical conditions like asthma and diabetes, the task force said. 
"These are people who are more prone to the complications, and therefore, it is all the more recommended for them," it said. 
In an addendum on the recommendations, the Ministry of Health (MOH) said the subsidies are expected to be rolled out before the end of 2020 and would help improve the current take up rate of about 12 to 14 per cent among adults.
MOH said it aims to have more than 50 per cent of adults vaccinated against diseases under the NAIS within five years of the rollout.
The subsidy was one of 11 recommendations made by the task force which said: "Collectively, the recommendations aim to promote the health of Singaporeans of all ages and backgrounds, building upon the health promotion work carried out by the Health Promotion Board (HPB) over the years."
SUBSIDIES FOR PEOPLE TO QUIT SMOKING
The task force also recommended subsidies for smoking cessation programmes in public healthcare institutions.
New pilot programmes to test out various care models will run for a year from March 2020, targeting smokers in and out of the hospital setting, as well as pregnant smokers and their spouses.
"Different people can try out slightly different approaches, so we can compare, see what are the best practices," the task force said. 
"We will systematically reach out to all smokers who receive treatment at the PHIs (public healthcare institutions) and offer fully subsidised nicotine replacement therapy tied to these pilots, such as nicotine gum and patches, to complement existing cessation counselling," MOH said.
This would enhance their chances of success in quitting, it added.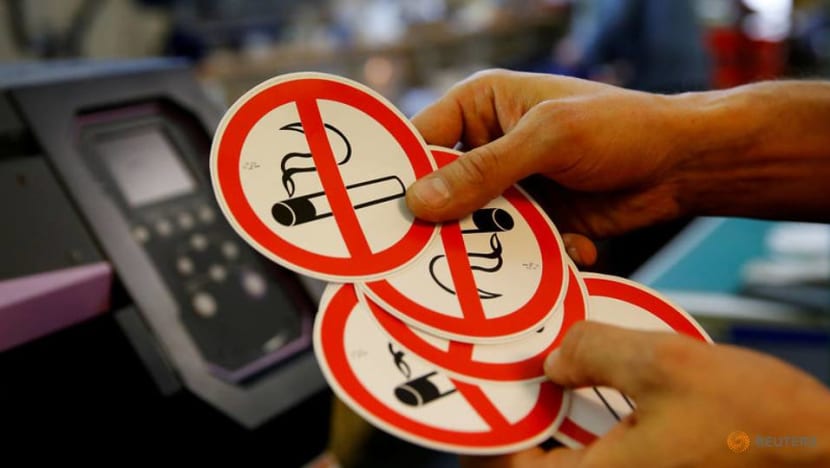 "One in six smokers contemplates quitting, but only three in 100 actually take action. We believe we can do more to enhance the success of cessation programmes in Singapore by nudging smokers towards taking action," MOH said.
The pilot programmes are expected to reach at least 10,000 smokers over the next two years, and contribute to existing efforts towards lowering smoking prevalence to below 10 per cent, from the current 12 per cent.
An initial S$5 million will be allocated for these programmes, MOH said.
VIRTUAL HEALTH BOOKLET 
To help individuals track their personal health status, the task force recommended a lifelong virtual health booklet be developed. It will be hosted on the Health Hub portal and can also be accessed through a mobile app.
"This extends the benefits of the child health booklet into adulthood by creating a comprehensive and reliable health repository," the task force said.
Users will see a personalised dashboard with relevant information to help them manage their own health as well as reminders on medical appointments and follow-ups, the taskforce said.
The virtual booklet is expected to be rolled out in the last quarter of next year, with those aged 40 to 59 the first to use it. 
The task force said the booklet will benefit them the most, given that risks for chronic diseases start to present themselves from age 40 onwards.  
Information from public healthcare institutions are already accessible on Health Hub, but the inclusion of other health information and test results, including from private sector healthcare providers would make it a comprehensive and reliable personal health repository, said the task force.
"One of the big steps we want to take is to be quite agnostic about the source of the data, so it means using data wherever it's available to help the individual collate," it said. 
For the lower-income who may not use the portal, the HPB will have outreach activities, it added.  
To encourage better eating habits, HPB will increase the number of hawker stalls offering at least two healthier choices by 400 under the Healthier Dining Programme over the next two years. This would increase the number of healthier meals sold by six million per year, the task force said.
TARGETING THE LOWER INCOME, YOUNG WORKING ADULTS
HPB will also customise a support programme to encourage disadvantaged Singaporeans to live more healthily, the task force said. 
This involves a "passport scheme" to encourage them to take part in activities such as guided healthier eating trails, cooking classes and nutrition workshops. Local volunteers such as trained "Health Ambassadors" will also be on hand to help them.
They will receive incentives for their participation, the task force said. 
In explaining the focus on this group, the task force said that that based on MOH surveys, lower-income individuals smoke more, are more overweight, and have poorer diets. This, it said, is not unique to Singapore.
"This is a shift in approach as HPB's efforts to date are mostly developed for the general public, taking into consideration cultural and ethnic nuances where relevant. For the first time we are customising health promotion messages and efforts to the needs and circumstances of the lower-income groups," MOH said.
 "A preview of the initiative will begin in the third quarter of 2019. We aim to launch the full programme in the second quarter of 2020 and reach at least 15,000 residents," the ministry added. 
A pilot programme to encourage Professionals, Managers, Executives and Technicians (PMETs) between 25 and 40 years of age to be more physically active will be rolled out in the last quarter of next year. It will involve three companies for a start.
"In this demographic profile, usually they are starting out in their career, they have family, young children, older parents to take care of. So in our health and National Sports Participation Survey, there is a general dip in physical activity," the task force said, adding that it is important to intervene at the workplace, where they spend a lot of their time.
More broadly, the task force said it aims to shift 200,000 people from sedentary to occasional or regular physical activity by 2024.
With this in mind, it also recommended the use of Healthpoints as payment at designated ActiveSG facilities. 
Individuals earn these Healthpoints through HPB-driven activities such as taking part in the National Steps Challenge. They can already be used to redeem eVouchers from a variety of lifestyle retailers, F&B outlets and supermarkets.
To make it easier for Singaporeans to book facilities for sports and community activities, the taskforce recommended that a one-stop booking platform be created. This is targeted to be rolled out in the second quarter next year. 
The task force also recommended the Government co-fund the provision of shower facilities and lockers at workplaces to encourage more people to choose active options for commuting such as cycling.
Focusing on the older segment of the population, it said that it will promote active ageing for Singaporeans aged 50 and above.
The task force chaired by Senior Parliamentary Secretary for Health Amrin Amin had engaged about 300 Singaporeans aged between 18 and 60 since November last year prior to making the recommendations. 
"We believe that the key success factor to the transformation of health promotion is to work with each and every Singaporean, from individuals to health practitioners, community and