exclusive Singapore
'We carry the pain … but we've to carry on with life'
The family of late Singapore national dragonboater Stephen Loh opens up on their journey to find closure after his sudden, tragic death 10 years ago.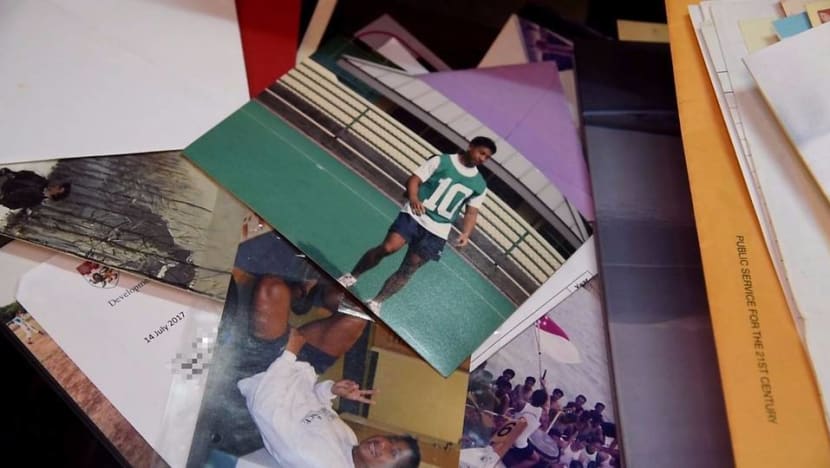 A passing thought. A faded photograph. A bedroom empty for 10 years. And two syllables, whether fallen from her own lips or formed by another's: Stephen.

These instantly draw tears from Cathy Tan, as will the slightest reminder of a beloved son cruelly, unnaturally taken.

One of five dragonboaters who drowned while representing Singapore at a race in Cambodia in 2007, Stephen's death was both abrupt and horrific - but a decade on, Cathy and her family believe they have reached some measure of closure.

"The pain will still be there, all the time," she said. "You lose a son, you never, never forget. He's always in the heart.

"But life has to go on, and we have to go on with life. Carry on with life."

"Stephen passed on doing something he loved," his youngest brother Gideon reflected. "We carry the pain, definitely, but we try to honour his memory by remembering him.

"For the number of years he was with us, we should just enjoy what we had of Stephen."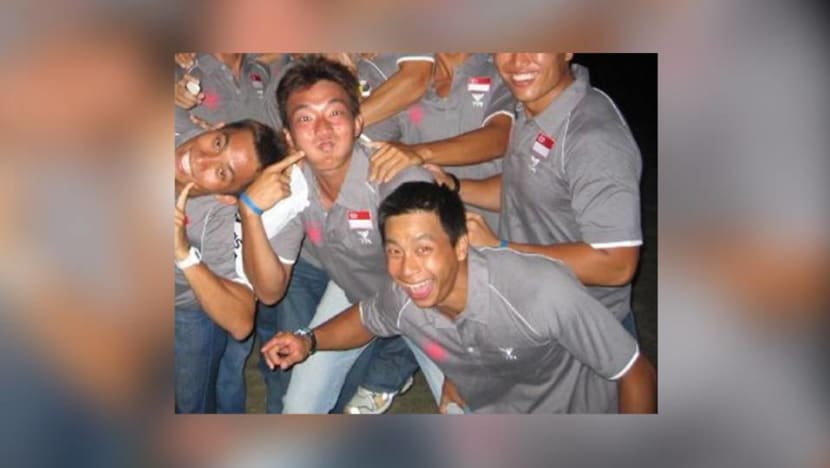 "MA, I THINK SOMETHING SERIOUS HAPPENED"

Ask Cathy's husband Victor Loh and his first and perhaps fondest impression is of losing a four-year-old Stephen in the supermarket. "We searched frantically but we couldn't find him," said the father, who sports a healthy shock of hair and robust build for his 74 years of age.

"We were about to report to security when we found him at the main entrance. I asked him 'How come you're here?' and he just said 'Surely you will come out this way'."

Then there was the time when, in Primary Two, Stephen insisted on avoiding the school transport because of a particularly stern bus aunty. "I asked if he was sure - because that meant taking two public buses to school, and two buses back home," Victor recalled.

He said yes, and later, aged 14, Stephen would extend this independent streak by getting himself baptised before telling his parents. In church groups made up of older people, he would also have no problems getting along with them, said Victor.

As a 31-year-old man, Stephen was all the more capable of taking care of himself - hence it didn't initially register for Gideon when Singapore Dragon Boat Association (SDBA) officials, accompanied by Member of Parliament Fatimah Lateef, came knocking at their door late at night on Friday Nov 23, 2007.

"They asked if I was a family member of Stephen, and they wanted to speak to my parents. I said 'Okay, it's rather late, they might be sleeping already'," Gideon, now 36, recounted.

"But Dr Fatimah said 'No, we have to speak', and as I went up to call my parents it slowly sunk in."

Said Cathy: "I still remember very clearly, it was 11 plus in the evening. Gideon came in and said 'Ma, I think something serious happened'.

"Then they told us the boat had capsized, they were not sure exactly why, but five were missing, Stephen was one of them, and they were still trying to find them."

"That whole night, we couldn't sleep," said Victor. "We drove to the SDBA headquarters in Kallang but we couldn't find anybody. We couldn't get any information."

In the aftermath of the accident, it was widely reported that Stephen, an impressive physical specimen, was also a commando officer - one who emerged top 10 in his cohort while earning a sword of merit which now adorns the stairway in the Loh household.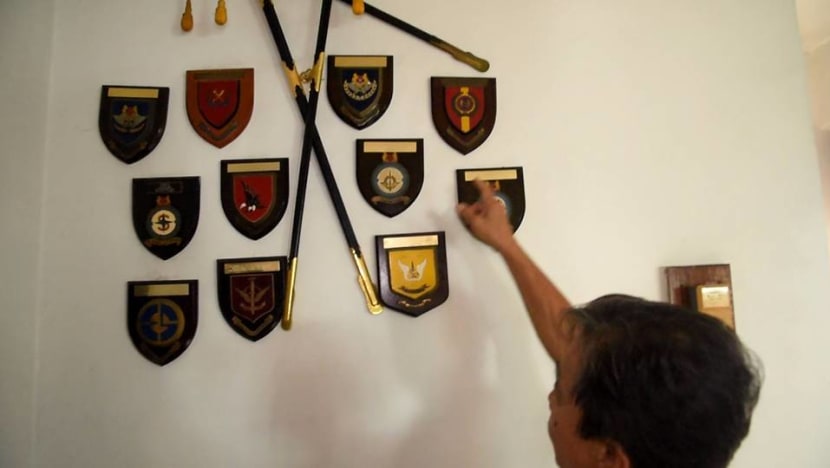 "It was a proud moment," said a beaming Cathy. The petite 69-year-old - who runs her own travel agency - was crying before the interview even began, but here her smile stayed put as she went on to describe her son's academic achievements.

"Where studies were concerned, he didn't give us any problems," said Cathy. "He did engineering in NTU - his love for dragonboat started here - then also did his masters there, sponsored by Chartered Semiconductor."

That Stephen possessed brains and brawn was apparent to all - and it left many bewildered by the nature of his death. One grieving fellow commando officer posted on a memorial blog, asking 'Of all people, you?' and his parents, too, had held out hope as they flew to Phnom Penh the day after hearing their son was missing.

"We thought maybe they would find him struggling somewhere alive," said Victor.

That was all the father and mother could lean on as they, along with the other parents, lingered at their hotel for the day, holding out for news of any sort.

"On Sunday morning, we were waiting at the lobby when we got a call." Victor paused as he remembered the moment when their worst fears were realised.

"It was very traumatic."

They were then taken to the hospital, which due to a lack of space had placed the five bodies outdoors, in a container under a tent.

"Either one of us had to identify him, and I told my wife not to go in. So I went. The picture is still in my mind … Because he had been in the water since Friday evening …" Victor's voice trailed off as he struggled to find the words.

Cathy softly muttered, under her breath, that she wanted to remember Stephen as he was.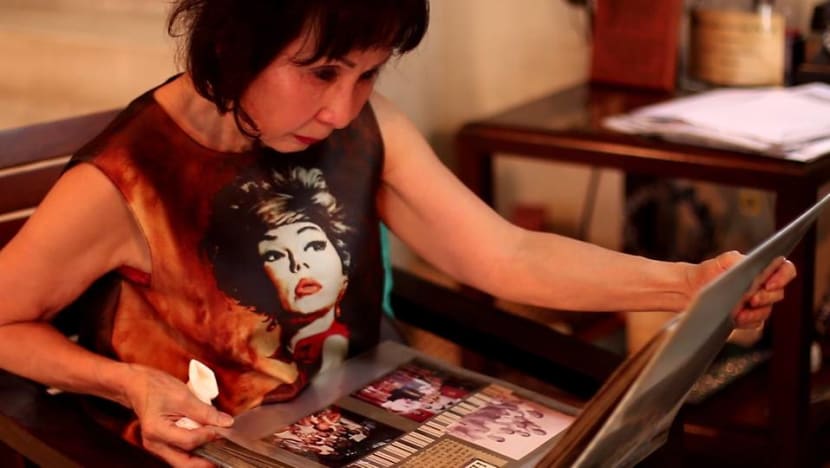 Later, an offer was made to fly home on the military transport aircraft carrying the five bodies. Victor declined: "To sit together with the coffins inside there - emotionally, the trip would be terrible."

The couple, however, acknowledged that finding Stephen's body had provided some resolution. "We were very worried that we would be unable to … There have been instances of people disappearing in water and never found," said Victor.

"That, we would never have closure because we would always be thinking that he's somewhere," said Cathy.

"I WOULDN'T BE WHERE I AM TODAY WITHOUT MR LOH"

For all his model behaviour as a son, Stephen did give his parents a bit of a scare when he suddenly announced he was giving up engineering, Victor recalled with a chuckle.

"We got a shock. We had expected him to go for a PhD but he said he had no passion for engineering," said the father. "I was disappointed at first, but later said to him, 'It's up to you - it's your life'."

Stephen soon applied to NIE to be a teacher - a decision now fully appreciated by his parents, after they combed through dozens of student letters revealing a sterling legacy built over a mere 11 months of teaching full-time, on top of earlier practicums at various schools.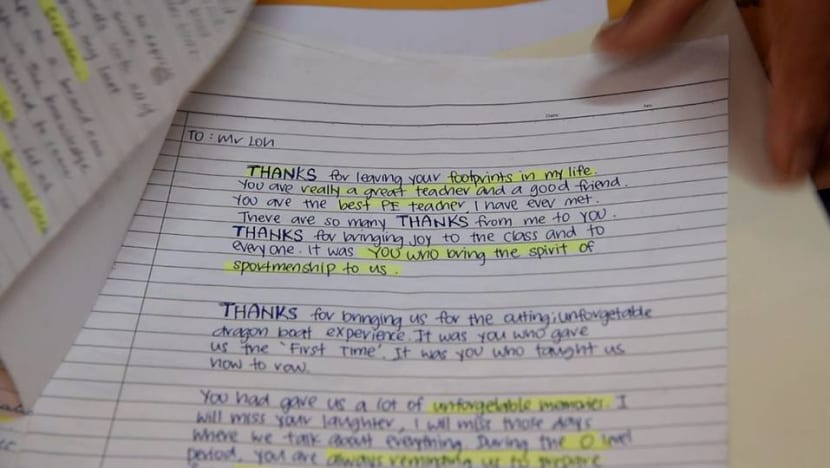 "From what we read, he really energised the students, and he was somebody that they are still very touched by," said Cathy.

Added Victor: "Teaching suited him. He really cared a lot for students - his subject was physical education, but he would stay back and coach them in maths. He also taught them life skills and moral character… he's impacted quite a number of students."

A letter from one secondary school student described Stephen as his "best" and "most dedicated" teacher ever, who had no qualms setting aside his own time on weekends to tutor him.

"I wouldn't be where I am today without Mr Loh," the letter read. "Without him, I would still be lost and wandering without an aim in life."

"He really served as an inspiration," said Gideon, now a teacher as well.

Nowhere was this more evident than during Stephen's wake. As his pet cat Scratchy lay curled up below his coffin, hundreds of students came by to pay final respects, congesting the road outside their house and creating parking problems, Victor recounted.

In the end, over S$40,000 was collected in contributions. Along with a compensatory S$50,000 each from SDBA and the then-Singapore Sports Council, every cent went into either setting up scholarship awards at Stephen's alma maters and schools he taught at, or donations to the family's church and SPCA, said Victor.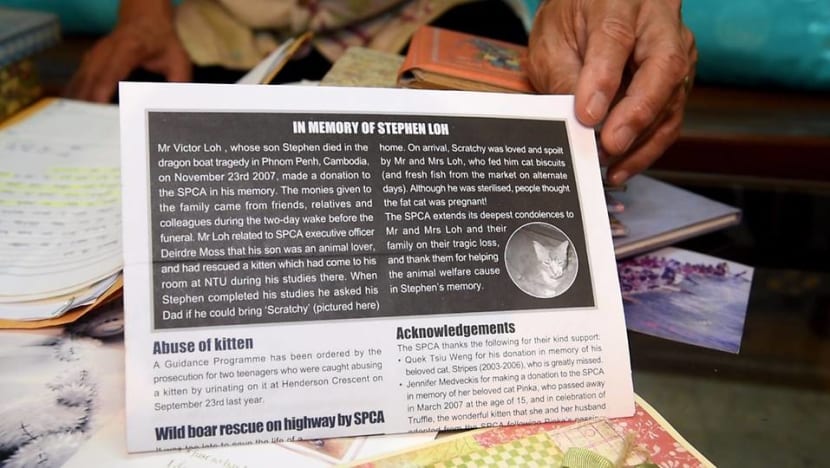 "WE ALREADY ACCEPTED THAT HE'S NO LONGER"

Separately, the NTU dragonboat community also managed to raise S$250,000 for a bursary fund - in honour of Stephen and fellow fallen national and university teammate Poh Boon San, and with the aim of helping financially-needy paddlers.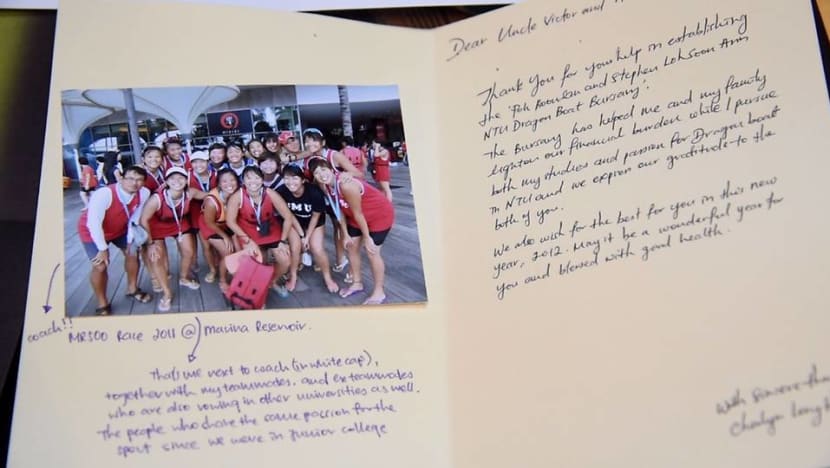 So it is that even in his absence, Stephen continues to be felt as he was – an understated, unassuming force from behind the scenes.

"He's never been the most talkative chap," said Gideon. "He'll do his own thing in his own way.

"When I was studying in Australia, he'd started working not that long ago, but he said if I ever needed money he'd be happy to help out. I said thanks and he said, 'Don't worry about it. We are brothers. That's what we do'."

Added Gideon: "I've always looked up to him. He was an all-rounder and a good role model. Growing up I'd try to emulate him… now in my daily job I do try my best to live up to him."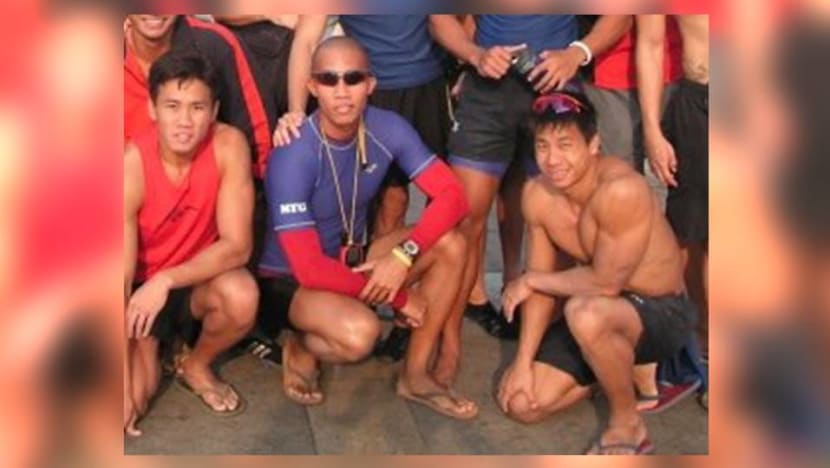 Somewhere in that fresh-faced demeanour of Gideon's, his elder brother's signature quiet strength soldiers on. The same can be detected beneath his mother's polished stature and father's stoic calm - a trait brought to the fore amidst much angst and bitterness over the controversial circumstances in which the accident occurred.

Chief among the points of contention put forth by parents was the fact that the paddlers were not wearing life vests, as well as the lack of safety or risk assessment procedures applied to the event.

Nonetheless, Victor said he never intended to sue SDBA. "Even if we get money, what for? He's gone already. We just wanted an apology from SDBA, but they refused."

"It was too painful for us to go through, and it can't bring back our children. It's over … We already accepted that he's no longer," said Cathy, gazing wistfully into the distance.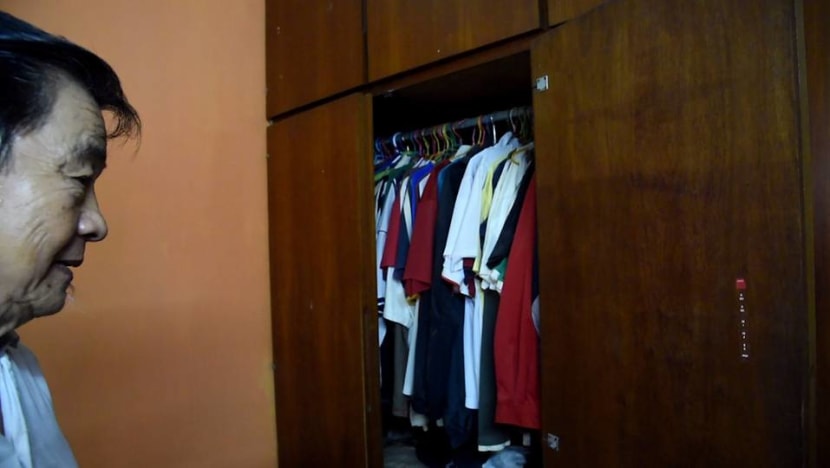 Every year, they visit his niche at Mandai Crematorium twice: On his birthday, and on the accident anniversary. The latter trip is made with the other parents, as the five urns are placed side by side, despite each individual having a different religion. "That was a good decision," Cathy nodded.

In the strongest sign yet of their path to closure, Stephen's parents returned to the accident site in 2014, on the exact date of November 23. "We said a prayer, sang a hymn, threw flowers onto the water," said Victor. "The memory was still fresh then, but we wanted this."

"Ever since the incident, both of us, before we leave for work, we will now sit down and say a short prayer for family, for friends, for protection," he said.

"Because life is fleeting. Like Stephen, who was at his prime when ..."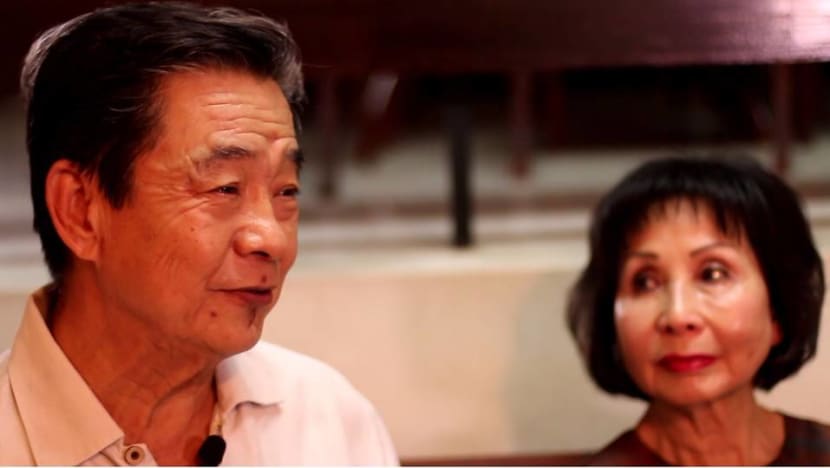 For a split second there, Victor wears a look of sheer grief - but it is just as quickly replaced by a twinkle in his eyes and the same warm, wide grin which accompanied each precious recollection of his son during this interview.

"You know, during his 31 years, he really gave us much joy."