We'll project strong, independent voice: NMPs
The new batch of Nominated Members of Parliament is confident they will project a stronger independent voice and keep the scheme relevant.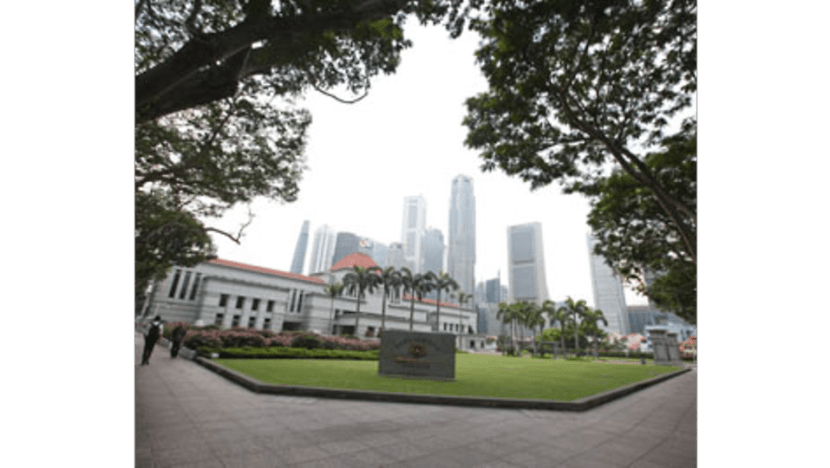 SINGAPORE: With more opposition MPs in Parliament, there are concerns debates will become more partisan.
NMP-designate Assistant Professor Eugene Tan from the Singapore Management University, said some "partisan-sparring" was already seen in the recent debate on political pay.
Asst Prof Tan, who has expressed interest in speaking about issues concerning pre-school education and life-long learning in Parliament, said: "The nature of the parliamentary debate, now that there is a stronger representation of opposition MPs, is that we are likely to see debates organised along partisan lines and we saw that for example, in the ministerial (pay) debate.
"I think that is helpful at one level. I think it is also important to ensure that in this partisan debate we don't miss out on other issues, which because of party politics, the party may not be interested in pursuing that particular angle or line of questioning.
"I think this is a way NMPs can contribute. The NMPs come from a variety of backgrounds and I think this will help us to look at issues from a multidimensional perspective. I think that will help to raise the quality of the debate."
This time, the slate of new NMPs also includes a voice nominated by the civil and people sector.
NMP-designate Faizah Haji Ahmad Jamal said: "There has to be an avenue for these views to be expressed, and even if you don't want to recognise it in Parliament, people all over on the ground are expressing it anyway.
"I will champion equality, gender rights, social equality as well as the gap between the rich and the poor. Although it was the Nature Society that nominated me, I'm not there just to represent the Nature Society's interest."
Managing Director at DBS Bank Tan Su Shan is hoping that the public will perceive NMPs to be objective, and as voices not swayed by short-term populist sentiments. She felt that NMPs should speak up, even if it means addressing tough issues like foreign talent.
She said: "As a non-partisan NMP, it is my hope that our voice can be deemed to be one that is not going to be swayed by short term populist sentiments, but more by a genuine desire for Singapore to thrive in the long-term.
"So hopefully, the public will perceive us to be objective, and we should dare to speak up, even if it means addressing the tough issues like foreign talent, PRs, and making sure our short term policies are not too reactionary, so that we never lose our ability to attract the fresh talent we need."
As for the upcoming budget debate, Ms Tan said she will highlight the rising costs faced by SMEs and manpower challenges.
She added: "What I wish to represent is our business community, particularly the SME sector, where rising costs is a big issue. Whilst I would agree with our government's desire to move towards a model of productivity-led growth, our businesses have not yet adjusted to these long-term structural changes the government is trying to engineer.
"Hence in the short term, we will have to toggle between balancing a need for low-cost manpower on the lower-end, and a need to reduce the overall number of foreign workers that our system is reliant on."
Besides the costs of doing business, Mr R Dhinakaran, another NMP-designate and managing director of the Jay Gee Melwani Group, said he will focus on the ageing population, cost of living and medical care.
He said: "NMPs can talk about what they feel right, what they think is right for Singapore. I have to bring forward any issues to Parliament, with (the problems) professionally analysed, and suggested solutions have to be given as well."
Eight of the NMPs selected are new faces.
President of the Singapore Chinese Chamber of Commerce and Industry, Teo Siong Seng, has been selected for a second term.
He said the younger slate this time round reflects how the demographics have changed since the last General Election, and he believed that they will make a strong impact.
He will address issues concerning the re-hiring of older workers and rising costs faced by SMEs.
The new NMPs will be sworn into parliament on February 14.