SINGAPORE: A new festival that will promote wellness and mindfulness will be launched in June, as Singapore looks to position itself as an "urban wellness haven". 
The 10-day festival will kick off in early-June and will include events such as a multi-sensory pop-up at Gardens by the Bay and wellness masterclasses. There will also be a series of art, wellness and mindfulness programmes at National Gallery Singapore. 
Speaking at the Singapore Tourism Board's (STB) Tourism Industry Conference on Wednesday (Apr 6), STB's chief executive Keith Tan said Singapore must position its status as an urban wellness haven differently from Bali or Phuket - as a busy city that has easy access to wellness offerings for everyone.
The festival aims to enhance the discoverability of Singapore's wellness offerings, catalyse more wellness-related products and partnerships between various players in Singapore, and grow the domestic customer base and advocacy. 
Mr Tan added that tour operators will also be able to collaborate with those in the wellness sector to create new experiences. 
    
A new attraction will also be built at Somerset, as part of plans to rejuvenate Orchard Road. 
First announced last year, the tender for a vacant site between Somerset Skatepark and Killiney Road has been awarded to sporting goods distribution company The Ride Side to build a new integrated board sports facility.
Called Trifecta, visitors will be able to skate, surf, ski and snowboard at the new attraction, which will open by next year. 
A new racing and interactive gaming activity using electric go-karts at Sentosa is also expected to open in 2023.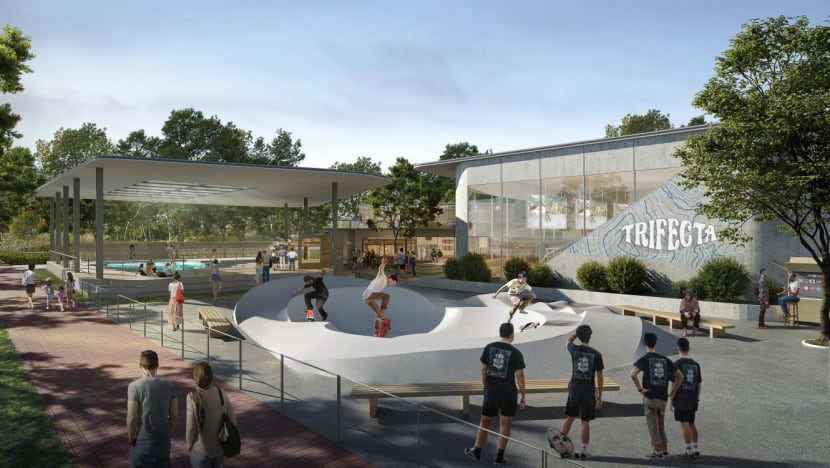 TOURISM POISED FOR STRONG RECOVERY 
Mr Tan said the tourism sector is poised for strong recovery, thanks to the numerous sacrifices and efforts undertaken by the industry over the past two years. This includes retaining important skills, building new capabilities, and refreshing products and infrastructure.
With many other destinations reopening and intensifying their inbound tourism campaigns, Mr Tan said Singapore must find ways to differentiate itself, in terms of its services, experiences and engagement with visitors.
Outlining STB's plan for the next six to 12 months, Mr Tan said the country is rapidly accelerating its international recovery campaign - SingapoReimagine - around the world including Australia, India and Indonesia. 
To support in-market efforts, STB will intensify its regional and global partnerships with aviation players such as Singapore Airlines, Qantas and Changi Airport, as well as major online travel agencies and media partners, to feature Singapore. 
 
It will also launch a new incentive programme that will offer visitors a complimentary experience when they visit Singapore.
"We want to delight our visitors with hidden gem surprises so that they experience more of Singapore, in an unexpected and delightful way," said Mr Tan.
To do this, he said businesses will need to develop more unique and unusual experiences for visitors, especially repeat visitors who think they know Singapore. 
BUSINESS TOURISM 
In the medium and longer term, Singapore will need to defend and grow its position as the Global-Asia node for business tourism, among other things.
"The rumours about the decline of business travel are greatly exaggerated. In the US and Europe, our MICE stakeholders tell us there is tremendous demand for face-to-face business meetings, many of them have resumed," said Mr Tan.
"Here in Singapore, it's the same. Most tradeshows anchored in Singapore and association conventions want to resume fully physical events in the upcoming months," he added. 
The aim is for Singapore to be "a home to best-in-class MICE events", especially those that can bring Asian, European and American businesses together, he said. 
In particular, STB is focusing on growing business events that are relevant to the needs of the future such as sustainability, urban solutions, and advanced manufacturing.
"In this way, our MICE sector can support the growth of Singapore-based companies in these areas, giving them a competitive advantage right out here in Singapore and strengthen Singapore's geo-economic relevance at a time when globalisation is under severe threat," he said.