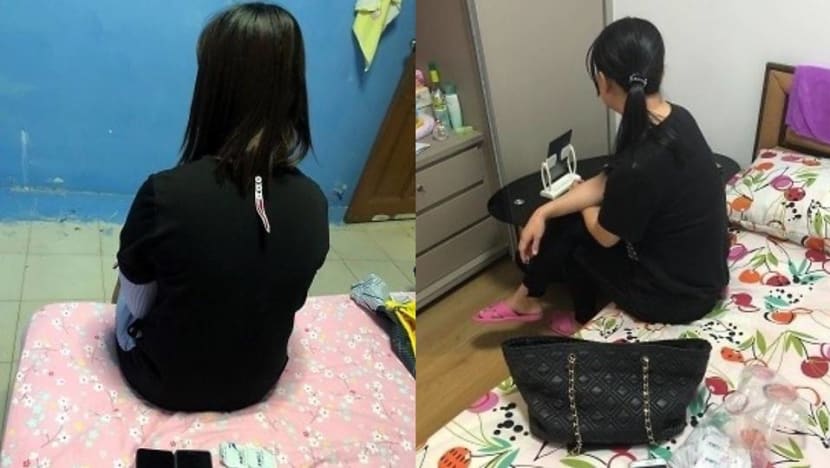 SINGAPORE: Nine women were arrested for offering sexual services in homes located in Yishun and Kovan, the police said on Wednesday (Nov 28).
The women, aged between 21 and 39, were believed to have advertised their services online, the Singapore Police Force (SPF) said in a press release.
A 33-year-old man who is suspected of renting one of the homes used for the illegal activities was also arrested. Fifteen handphones were also seized as case exhibits.
All 10 suspects were arrested in a series of police raids, which were conducted over six days from Nov 17 to 22, SPF said. More than 400 people and 89 residential and commercial units in Ang Mo Kio, Kovan, Sembawang and Yishun were checked in the raids.

The police said they also uncovered vice activities at a licensed massage parlour and found another parlour operating without a valid licence and offering sexual services. 
A 55-year-old woman was arrested at one of the massage parlours for offences under the Women's Charter.

Two men, aged 30 and 64, were arrested for their suspected involvement in online scams. Another two male teenagers, both aged 16, were arrested for unlicensed moneylending offences.

Investigations into all the cases are ongoing, the police said.