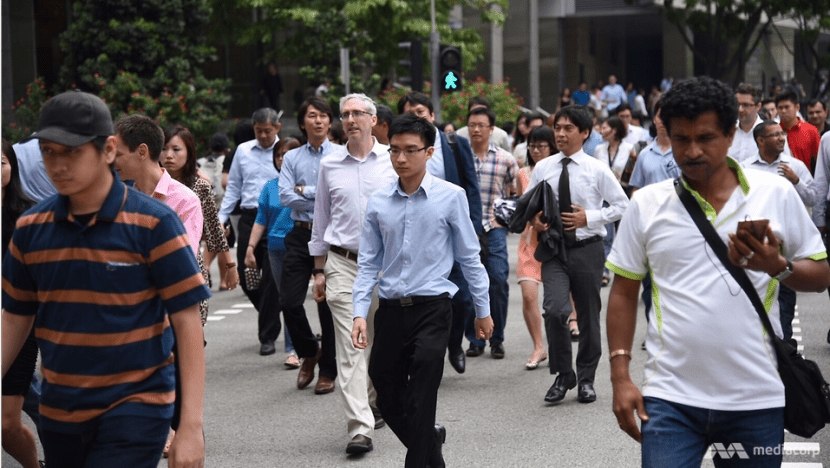 SINGAPORE: Applications are now open for members of the public to join a citizens' panel to discuss and make recommendations on work-life harmony issues, it was announced on Monday (Jul 15).
First announced by Deputy Prime Minister and Minister for Finance Heng Swee Keat in June, the panel is part of a series of Government engagements with Singaporeans on marriage and parenthood issues led by Manpower Minister Josephine Teo.
About 50 members of the public will be chosen to participate in discussions spanning four sessions.
"Over the four sessions, participants will deliberate, discuss, and make informed recommendations on how we, as a society, can develop solutions to create the conditions for work-life harmony in Singapore," said the Prime Minister's Office (PMO) in a media release. 
"Participants in the panel take ownership of their ideas by formulating a set of their own recommendations, which will be presented to the Government in November 2019."
The Government will then review and respond to the panel's recommendations early next year.
The citizens' panel is a chance for Singaporeans to work directly with the Government and "shape a new consensus" , said the media release.
The panel will aim to "identify underlying factors" and gain deeper insights on issues that affect Singaporeans' work-life harmony, in the context of supporting families.
It will also aim to "identify trade-offs and develop solutions", including ones that can be undertaken directly by business owners, supervisors and workers, to create conditions for work-life harmony in Singapore.
"Workplace culture and social norms are powerful influences on Singaporeans' choices at work and in their personal lives, including their decisions on dating, marriage, having children, and caring for family members," said PMO's media release. 
"There are currently policies in place to support more family-friendly workplace practices." 
It added: "However, these policies also need to be complemented by cultural and mindset shifts, which cannot be determined by Government policies alone."
Singapore citizens aged 21 years old and above can apply from Monday until Jul 31 at http://www.ideas.gov.sg/public/CitizensPanel_WorkLifeHarmony.

Those selected will be notified by early September.
EXCHANGE OF DIFFERENT VIEWPOINTS
Speaking after a visit to the Grand Park City Hall hotel, Mrs Teo said the panel will allow for different viewpoints to be exchanged, so that the Government can see challenges and concerns from the perspective of employers and employees.
"Given how much time we spend at work, having the right culture in the workplace will obviously make a lot of difference. But this is also one area where Government policies alone cannot change or shift, and really at the end of the day, what matters is that you have a set of workplace norms that everyone supports and agrees," said Mrs Teo.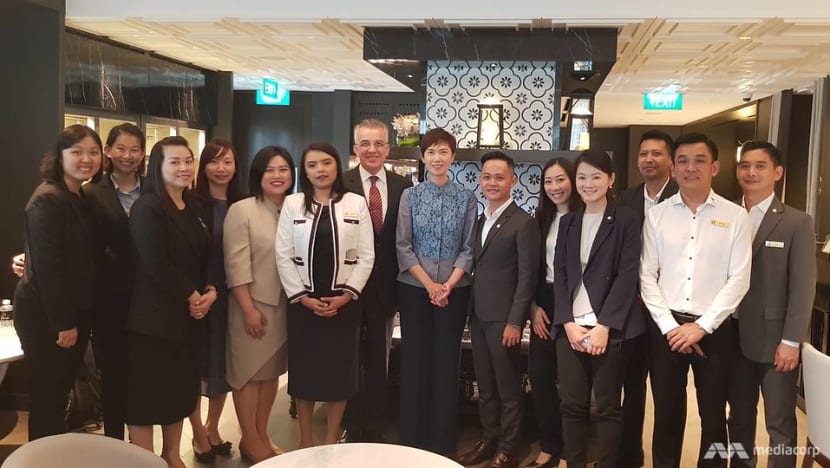 Grand Park City Hall has implemented several measures to help its staff cope with the demands of both work and family commitments. For example, employees are allowed to choose what time they want to start work, as long as they complete the stipulated 9.5 hours each day. This frees up time for working parents to spend more time with their children.
There are also sleeping capsules located in the staff lounge, where employees can take a short nap to recharge when they are tired.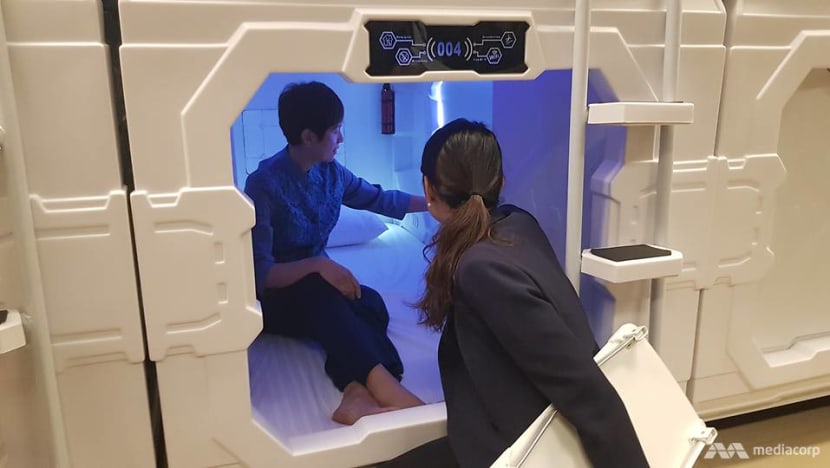 Mrs Teo said Grand Park City Hall is a good example of how employers can provide their staff with some flexibility at work to enhance their welfare.
"I think if we can work together to try and keep an open mind as to the opportunities where we can introduce more flexibility at work, I think it will make a difference to how Singaporeans can achieve a sense of harmony both in terms of fulfilling their work commitments, their career aspirations, and also the need for me-time, their need for family time."

Additional reporting by Jeraldine Yap.