Workers' Party files motion to speak on equity in criminal justice at next Parliament sitting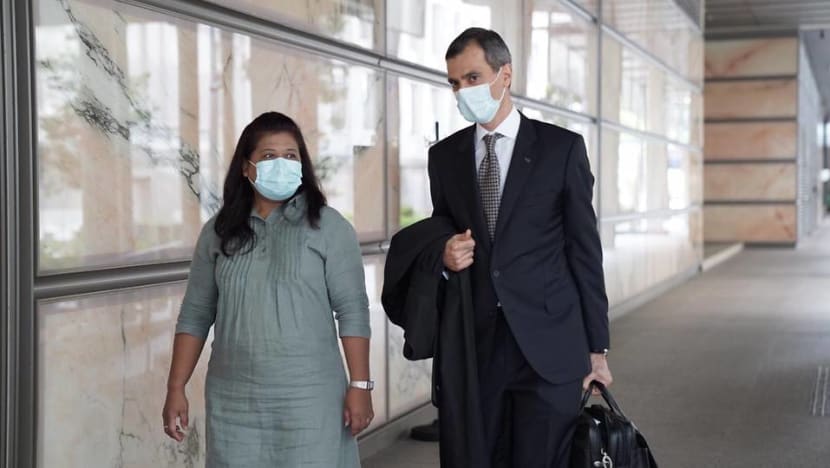 SINGAPORE: Workers' Party chair and Aljunied Member of Parliament (MP) Sylvia Lim has filed an adjournment motion to speak about enhancing equity in Singapore's criminal justice system when Parliament next sits in October.
Titled "Justice for All: Enhancing Equity in the Criminal Justice System", the motion will make reference to "deeper issues" raised by the recent acquittal of former maid Parti Liyani, the Workers' Party said in a statement on Wednesday (Sep 16).
"The intention is to discuss aspects of the criminal justice system and the challenges faced by persons of less means in navigating it. Specific suggestions to improve the system will be made," the party said in the statement posted on its Facebook page.
Ms Parti was this month acquitted of all charges after her conviction in March 2019 of stealing from the family of former Changi Airport Group chairman Liew Mun Leong. Mr Liew was her employer from 2007 until 2016 when she was fired.
The Attorney-General's Chambers said that the acquittal of Ms Parti raises questions that "warrant further investigation". A review of the case is being led by Deputy Attorney-General Hri Kumar Nair.

Ms Lim's motion was filed on Monday for the next sitting of Parliament in October.
MP Denise Phua on Wednesday also said she has filed an adjournment motion for the next sitting of Parliament. 

The motion is titled "Towards Full Participation of Persons with Disabilities in Singapore Society", said Ms Phua in a Facebook post. 
"I will speak on this topic close to my heart; also one of the reasons why I stayed in politics - to advocate from within," said Ms Phua, who is president of the Autism Resource Centre (Singapore). 

Ms Phua added that it was time "to go beyond rehashing the same concerns" and work together towards "a bolder vision and plan". 
MPs can file adjournment motions to raise matters of public concern after the call to end a Parliament sitting is raised.

However, this right to raise matters is allotted to one MP per sitting. Should there be more than one MP claiming the right, the adjournment motion will be decided by ballot.

On Sunday, Non-Constituency MP Leong Mun Wai had called for an independent review of Ms Parti's case.
"While the past record of our criminal justice system has been largely commendable, the recent lapse highlights that we can do more to improve our systems," Mr Leong, who is from the Progress Singapore Party (PSP), said in a Facebook post.
He added: "To prevent any recurrence of such kind, we strongly urge for an independent body to review the matter to provide assurance to the public of proper transparency and accountability."
PSP secretary-general Tan Cheng Bock had earlier on Sunday also called for the Government to convene an independent review body for the case, expressing his concern at the "combination of lapses that produced a perfect storm".
Dr Tan questioned in a Facebook post whether the Ministry of Home Affairs and Attorney-General's Chambers were "independent enough to be 100 per cent objective" in their review.
"The solution has to go further than blaming or removing personnel in question. We must examine if there are underlying systemic faults – whether there are any failures in safety processes, protocols, checks and balances. If not, we risk repeating the same mistakes again," Dr Tan said.