Manpower ministry revokes 4 work passes for Leave of Absence breaches, suspends employer privileges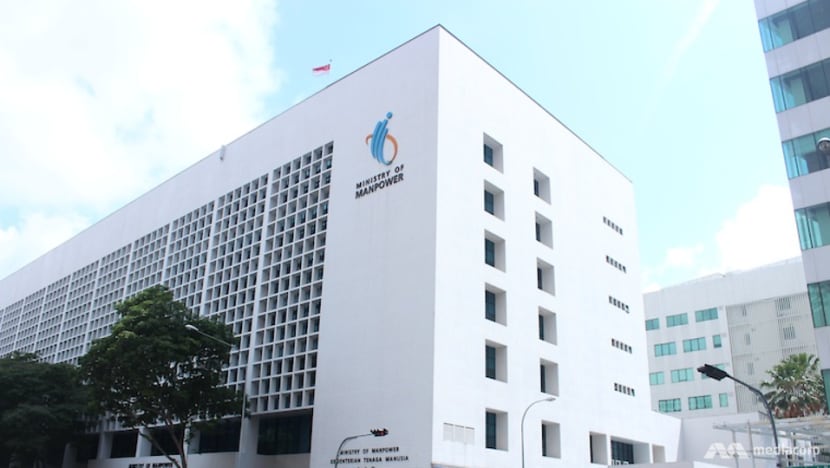 SINGAPORE: The Ministry of Manpower (MOM) has revoked the work passes of four people and suspended the work pass privileges of six employers for breaching Leave of Absence (LOA) requirements put in place to manage the novel coronavirus outbreak.
Between Feb 4 and Feb 8, four work pass holders were caught working at their places of employment although they were supposed to have taken a Leave of Absence, the ministry said in a press release on Sunday (Feb 9).
They were repatriated "within 24 hours" and are banned from working in Singapore permanently, it said.

As part of efforts to manage the novel coronavirus situation in Singapore, all work pass holders with recent travel history to mainland China are required to serve a mandatory 14-day LOA upon their arrival in Singapore.
In order to ensure work pass holders placed on mandatory LOAs abide by the requirements, the ministry said it has been conducting regular random checks through inspections and phone or video calls.
In addition to the work pass holders, the ministry also found two Permanent Residents working at their workplaces during their LOA periods.
MOM said it would hold employers "responsible for ensuring that those who need to be on LOA stay away from the workplace".

As such, the ministry has also suspended the work pass privileges of the six employers involved in the breaches for two years.
Minister for National Development Lawrence Wong announced last week that it would be mandatory for all workers returning from mainland China to be placed on a 14-day LOA as Singapore steps up measures to contain the coronavirus situation.
Employers must notify MOM before their employees return so that the Government can "stagger the return of these workers and manage the flow better", he said.
So far, Singapore has seen 40 confirmed cases of the novel coronavirus in the country, two of whom have been discharged.
The country on Friday raised its Disease Outbreak Response System Condition (DORSCON) level to Orange from Yellow, following several cases of novel coronavirus without any links to previous cases or travel history to mainland China.

Download our app or subscribe to our Telegram channel for the latest updates on the Wuhan virus outbreak: https://cna.asia/telegram 
Editor's note: A previous version of this story quoted MOM as saying citizens and PRs are not subject to a mandatory Leave of Absence requirement. The ministry has since updated its press release to remove this statement.