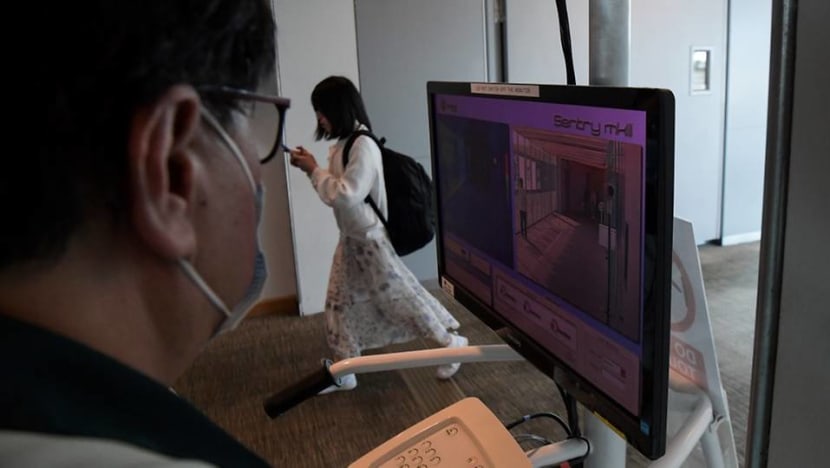 SINGAPORE: Students and teachers returning from China to Singapore will have to take a compulsory leave of absence, said the Ministry of Education (MOE), as it announced on Monday (Jan 27) measures to protect schools from the Wuhan virus.
This applies to all students and staff of government schools, including MOE kindergartens, primary, secondary, special education schools, junior colleges and the Millenia Institute, who return from mainland China on Jan 15 or later.
For polytechnics and Institutes of Technical Education (ITEs), which reopen a day earlier on Tuesday, the leave of absence for students and staff applies if they return from China on Jan 14 or later.
The leave of absence will last for 14 days, starting from the day after their arrival in Singapore. This duration mirrors the incubation period of the coronavirus.

Students on leave of absence will be supported through a home-based learning plan, MOE said.

Schools will also start daily temperature taking exercises when they reopen after the Chinese New Year holidays on Wednesday. Students and staff will be monitored for any signs of flu-like symptoms.
MORE THAN 800 STUDENTS AFFECTED
More than 800 students and several staff members who travelled to mainland China will have to take a leave of absence, said Education Minister Ong Ye Kung at a press conference on Monday.
Two individuals from government schools - one student and one staff member - visited Hubei province in the past 14 days, while 712 students and 62 staff members visited mainland China in the same period.

From polytechnics and ITEs, three individuals visited Hubei province, while 107 students and six staff members visited mainland China.

"We do expect the numbers to go up as travel declarations come in," Mr Ong said, although he highlighted that the numbers were "fairly manageable" considering the number of schools in Singapore.
PRE-SCHOOLS, UNIVERSITIES TO TAKE SIMILAR PRECAUTIONS
Pre-school students and staff members returning from mainland China to Singapore from Jan 14 will have to take a two-week leave of absence as well.
All pre-schools were notified in an advisory from the Early Childhood Development Agency on Monday morning, said Minister for Social and Family Development Desmond Lee.
Mr Lee also said that pre-school operators should provide paid leave of absence to affected employees, and monitor their health. 

About 500 to 600 pre-school teachers had gone to or returned from China for various reasons such as study trips and vacations, he said.

Out of the 180,000 pre-school children in Singapore, he estimated that about 1,000 would have gone to or returned from China.
"We believe it's manageable. We are closely working with some 400 pre-school operators to make sure that this is smoothly managed," he said.
"ECDA as well as MSF (Ministry of Social and Family Development) colleagues will be visiting various pre-schools to check on implementation and provide support to the sector."
Singapore's six autonomous universities have agreed to implement the same measures, said Mr Ong.
"Of course, there are also other private institutions," he said. "For international schools, we will be contacting them and advising them to follow the same protocol."

Mr Ong said schools and Institutes of Higher Learning (IHLs) have also ensured that there will be no organised trips to China until the end of March.
"Students who are already in China, the IHLs are in the process of recalling them."

DIFFERENT FROM QUARANTINE ORDER
The new coronavirus, which originated in China's Wuhan, has so far killed 80 people and infected more than 2,700.
A handful of cases have been reported outside China, including four in Singapore.

MOE had earlier instituted a range of measures to protect schools against the virus, including requiring students and staff to declare their travel history and advising those who travelled to China to take their temperature regularly upon their return.

"The latest LOA (leave of absence) measure allows MOE to better mitigate the potential risks posed by travel in our schools and institutions, while enabling them to continue with the usual learning and other activities," the ministry said.

The ministry also advised students and their families to monitor their health and adopt good personal hygiene habits.
"Parents should seek immediate medical attention for their children if unwell, and ensure that their children recover fully before they return to school for classes," it said.

Mr Ong said the leave of absence advisory is different from a quarantine order as individuals are not legally required to comply.
"Having said that, (the government schools and IHLs) are all part of MOE," he said. "So as an organisation, we will be able to enforce it. As for pre-schools, they are regulated by us. So in a way, we also have regulatory levers to ensure that they comply.
"I think we will most likely have a high level of compliance."

Subscribe to our Telegram channel for the latest updates on the Wuhan virus outbreak: https://cna.asia/telegram

Full coverage: https://cna.asia/wuhan-virus