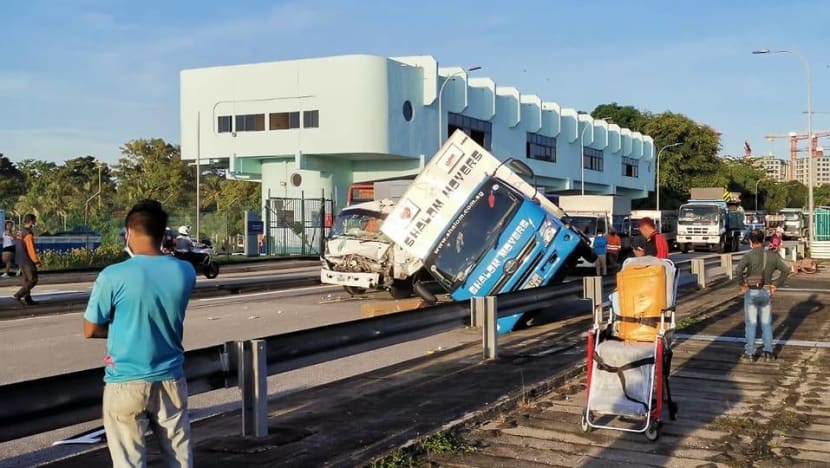 SINGAPORE: A 26-year-old driver was taken to the hospital after an accident involving two lorries at Yishun Avenue 1 on Sunday (Dec 27).
Police said they were alerted to the accident, which took place in the direction of Seletar West Link, at about 7.20am.

Photos of the scene showed a Shalom Movers lorry nearly toppled over on its side, as well as a white lorry with a damaged front.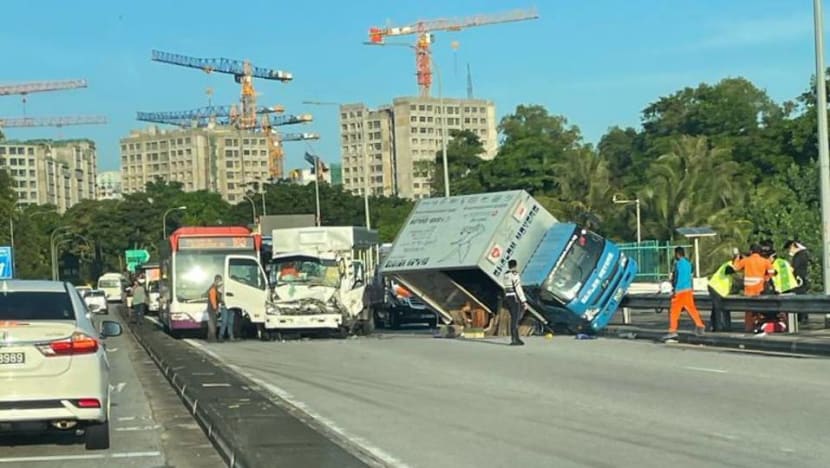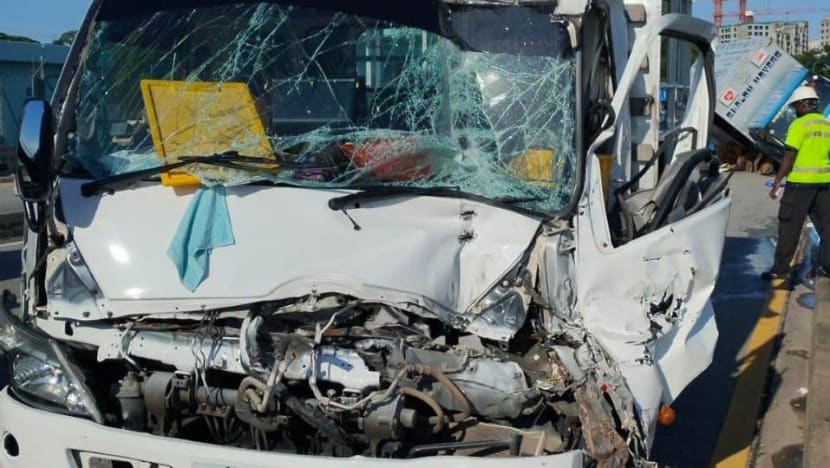 The accident appeared to have blocked traffic across several lanes. 
Police investigations into the accident are ongoing.
In a Facebook post on Sunday afternoon, Shalom Movers said the accident took place when "a vehicle struck the stationary Shalom Movers truck".
"We are relieved to hear that our colleagues were unharmed during the incident," said the moving company.
"We understand the driver of the other vehicle was conveyed to hospital and we wish him a speedy and full recovery."

In an update to its post at about 11am, the company said the road had been cleared.
It apologised to commuters who had been "stuck in the ensuing traffic jam".

This story came from a reader tip-off. If you would like to send in information, photos or videos about something newsworthy, submit your news tips on CNA Eyewitness.