The Big Read: As ASEAN economies take off, young Singaporeans need to shed misperceptions about the region
Contrary to perceptions, Southeast Asia is flourishing economically and socially, charting exponential growth over the past one to two decades - yet young Singaporeans think the region is 'dilapidated' and 'backwards'.
SINGAPORE: Dilapidated. Poor infrastructure. Backwards.
These were some of the first things that came to mind when we asked young Singaporeans what they thought of Southeast Asia.
But contrary to their perceptions, the region is flourishing economically and socially, charting exponential growth over the past one to two decades.
In fact, a report by worldwide management consulting firm McKinsey released on Sep 14 found that eight out of 18 of the world's best-performing emerging economies — including Cambodia, Laos, Indonesia and Vietnam — are in Southeast Asia. These economies averaged at least 3.5 per cent annual per capita gross domestic product (GDP) growth over 50 years, or 5 per cent annual growth over 20 years.
Last week, Prime Minister Lee Hsien Loong noted that the Association of Southeast Asian Nations (ASEAN) will become the world's fourth-largest economy by 2030 after the United States, China and the European Union.
Mr Lee, who was speaking at the World Economic Forum on ASEAN in Hanoi, said: "ASEAN has its own competitive strengths, and by pooling our ideas and resources, and integrating our economies, we will be in a strong position to ride … this fourth wave (of industrial revolution) to bring tangible benefits to our economies and our people."
Despite such promising outlook for the region, policymakers and businesses continue to face an uphill task in getting young Singaporeans to seek their fortune in Southeast Asian cities over their more glamorous counterparts such as London, New York or Shanghai.
Last month, panelists at a business forum said that among other things, young Singaporeans do not know much about their Southeast Asian neighbours, and would often choose to go to European countries for overseas internships or student exchange programmes.
"I think lots of young people in Singapore are global, but not necessarily regional," said panelist Li Jianggan. Mr Li is the chief executive of Momentum Works, which builds and manages tech ventures and has a particular focus on Southeast Asia. While he understands the allure of Western countries, Singapore's "big backyard" is ultimately Southeast Asia, he had noted.
OVERLOOKED, UNDERAPPRECIATED

With some companies struggling to find young Singaporeans willing to uproot themselves to work in neighbouring countries, former ASEAN secretary-general Ong Keng Yong said that youths here traditionally perceive going abroad as taking up opportunities in Western countries.
"Until the last few years, there has been very little effort in promoting similar opportunities in Southeast Asian countries. Naturally, young Singaporeans grew up aspiring to travel abroad to outside of Southeast Asia to pursue advancement in careers," said Mr Ong, who is currently an Ambassador-at-large and the executive deputy chairman of Nanyang Technological University's (NTU) S Rajaratnam School of International Studies.
For Mr Cheong Jin Hao, general manager of homegrown mobile-phone distributor Raduga, finding Singaporeans to work in its Myanmar office when the company expanded there in 2010 was a challenge. The country's erratic weather and hygiene issues did not help to make its recruitment drive any easier.
"They find it very comfortable to work in Singapore rather than go to Myanmar, where you have to face power outages, poor Internet connectivity … especially in the early days when we just went in," he said.
Xiao Ban Soya Singapore employs two Singaporean trainers, who travel to its Southeast Asian stores to train the locally hired workers there. Co-founder Max Yeow said that the trainers would initially complain about issues such as Internet connectivity, traffic, cleanliness and quality of life.
Eventually, however, they grew to like those experiences, he added. As the company has contacts or partners in the countries they expanded to, which include the Philippines and Vietnam, the Singaporean employees were able to get "the really local experience" and start appreciating their surroundings.
"There are more 'whys' in the beginning, but in the end there will be more 'ahs' once they understand the local culture and history," Mr Yeow said.
Some students and employees, who had worked for extended periods of time in such countries, said that while there are more rural and undeveloped areas where they worked, compared to Singapore, the infrastructure in big cities such as Bangkok and Jakarta is not to be sniffed at.
Ms Lynette Lau, who completed a six-month-long internship with ride-hailing firm Grab Indonesia last year, said that the infrastructure in Jakarta "mirrors that of a developed city", only that "it's not that clean and the traffic is crazy".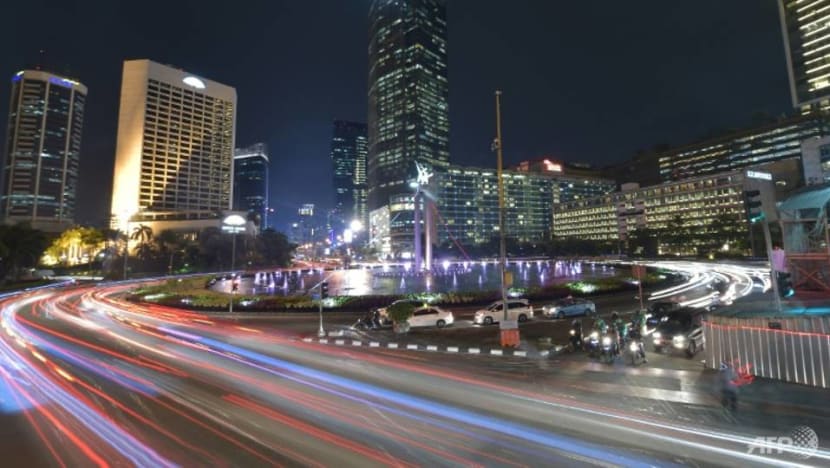 "In the city centre and office districts, it's quite developed," the 20-year-old said. "The malls are great, really big. Offices are like that of those in the Central Business District. But if you travel more to the outskirts then there are fewer high-rise buildings."
When it comes to safety, a key concern for some young Singaporeans, Ms Lau said that her own worries turned out to be unfounded. As part of her work in expansion analytics and operations, she travelled to 10 cities such as Bandung, Lombok and Medan – several times on her own.

A lot of my juniors (in Ngee Ann Polytechnic) were worried about going to Indonesia because of safety, cleanliness, this kind of things. But when I went there, I was surprised myself.
"It's not that unsafe if you don't go to shady areas. I went to very undeveloped cities where there is only one mall in the whole city and the airport is so small, and you think it's really dangerous, but I travelled alone to these places … no harm came to me," she added.
Safety issues aside, undergraduate Isaac Ng, 21, also cited the language barrier as one reason why he would prefer to work in a Western city rather than a Southeast Asian one.
"English is still the lingua franca (in Western countries), so it will be a bit more comfortable for me to live there and work there," the Singapore Management University student said. "While I'm not ruling out the possibility of learning a new language, I think when it comes to emergencies and all that, it's a bit easier for me to handle myself in a Western city."
Mr Try Sutrisno Foo, who reads Southeast Asian Studies at the National University of Singapore (NUS), said he believes the preference for working in the West stems from Singaporeans not identifying themselves as Southeast Asians to begin with.
The perception that our neighbours are different means "young Singaporeans are more concerned with things that go on in the 'developed' world", the 25-year-old added.
Over the past five years, about 25 to 30 undergraduates every year have chosen to major in Southeast Asian Studies at NUS, like Mr Foo. Another 25 took the course as a minor.
This makes up a fraction of the approximately 1,500 undergraduates who enter the Faculty of Arts and Social Sciences every year.
At the graduate level, about 15 to 20 graduate students took the Masters and PhD courses each year.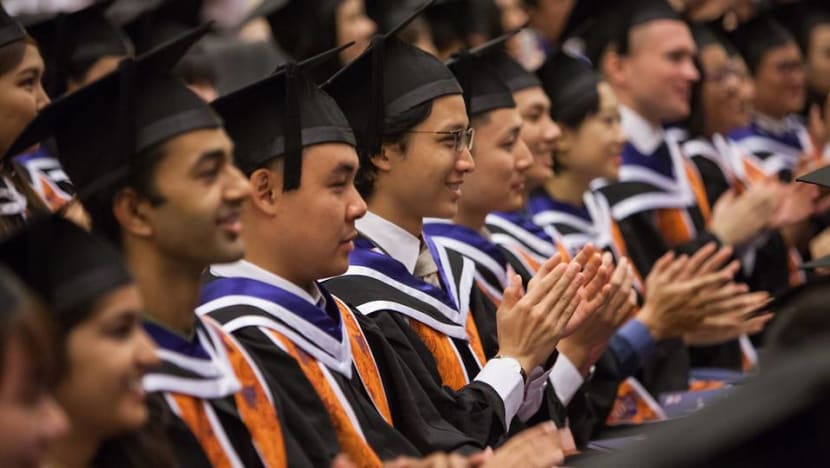 Associate Professor Itty Abraham, head of the department of Southeast Asian Studies at NUS, said that students "who come to Southeast Asia-focused classes are often amazed to find out how little they know about the region, compared to their knowledge of Europe and the US".
EXPOSING YOUNG SINGAPOREANS TO THE REGION
Experts and businesses emphasised the importance of ASEAN, which has developed rapidly over the past two decades and now presents vast opportunities.
Professor Liu Hong, chair of NTU's School of Social Sciences, said that it is necessary for young Singaporeans to come to grips with the rapid economic development, emergence of the middle class and improvement of living standards in Southeast Asia.
"Furthermore, ASEAN has developed very fast and is becoming one of the largest economies in the world, and this trend is likely to continue with the formation of the ASEAN Economic Community (in 2015). At a time of relative decline of the West's economic influences, Singapore's future is increasingly intertwined with the future of ASEAN," added Prof Hong, who is also the Tan Kah Kee Endowed Chair Professor of Asian Studies.
At Republic Polytechnic (RP), for example, almost half of the 500 students who had interned overseas did so in Southeast Asian countries.
Such internships equip students with regional perspectives, which "challenge them to adapt professionally in an intercultural work environment", said Dr Terence Chong, director of RP's office of international relations.
"Additional emphasis is also placed into providing internships for students in Southeast Asia and China because it is widely acknowledged by the industry that vast opportunities are available in the region," he added.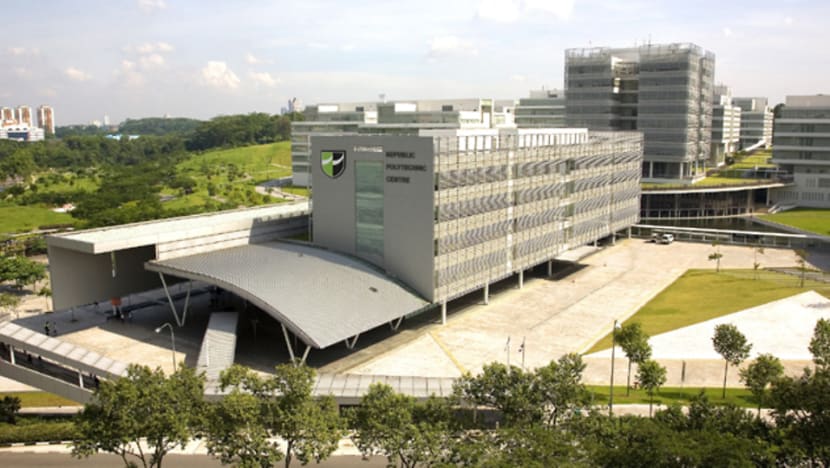 NUS's Assoc Prof Itty noted that students in the Southeast Asian Studies course get to go on various field trips to the region. He added:
This exposure in the classroom and the field provides a very useful counterpoint to the everyday lives they live in Singapore — a world that is safe, comfortable, and clean — by making them newly aware of how hard it was to achieve what they have always taken for granted and bringing to them a new sense of responsibility and value in helping others in the region achieve similar outcomes.
SEIZE THE ADVANTAGE
Mr Ong noted that Singaporeans have a "comparative advantage" over others in the region when it comes to managerial positions in the tourism sector, as English is the common working language here.
"An increase in business opportunities also improves tourism and job opportunities in the tourism sector. Young Singaporeans can look forward to touring the region more widely with better established tourism facilities, and also starting up tour agencies or taking up good positions in the tourism sector in these Southeast Asian countries," he said.
From a practical point of view, Raduga's Mr Cheong said that the time differences in the region and Singapore's proximity make it more convenient to work in Southeast Asia. It is easier to fly back and forth from Bangkok, for example, than from London, he noted.
On the business front, Mr Terence Yow, managing director of Enviably Me, said that smaller Singapore businesses like his own have a better competitive edge in developing economies, including those in Southeast Asia.
The sole distributor of Brazilian brand Melissa shoes in Singapore and Malaysia expanded its business to India just this year.
"Developed economies are always harder to start out in … in lesser developed countries, your ideas are more interesting and fresh to them, whether you are in retail, food and beverage or other industries," Mr Yow said.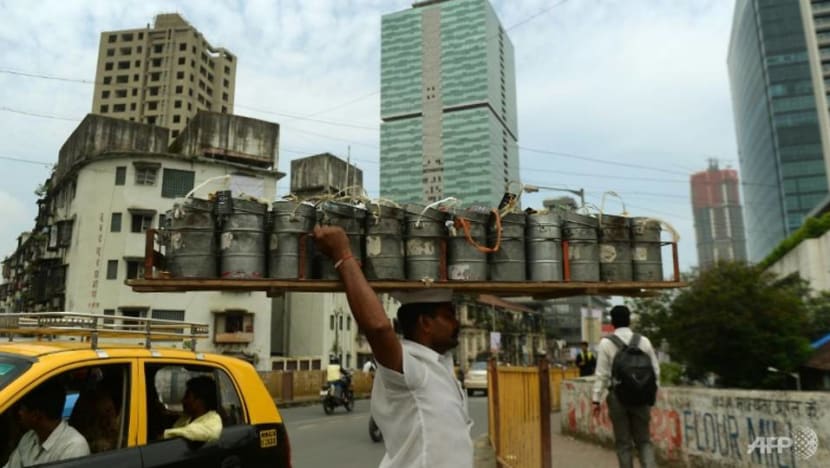 Mr Ong noted that as ASEAN countries develop and open up, the demand and need for infrastructure development will increase. Singapore companies could then seize these opportunities to establish offices there, he added.
For homegrown ride-hailing firm Grab, focusing its attention on Southeast Asia eventually allowed it to usurp giant rival Uber in the region.
Earlier this year, Uber bowed out of the regional market, in a deal that saw the American company receiving a 27.5 per cent stake in Grab — worth several billion of dollars — in exchange for its operations in eight Southeast Asian countries.
In an interview with Bloomberg earlier this month, Grab co-founder Tan Hooi Ling explained the company's stance: 
There's more greenfield than in any other region in the world, because technology hasn't been able to truly shape the lives of the Southeast Asian region yet.
Mr Yow also pointed to how technology has democratised information within the region.
"I see a much more tremendous energy in the ASEAN market compared to the rest of the world, and compared to 20 to 30 years ago. Businesses which tap into the region will be able to tap into youths' passion and optimism," he said.
Mr Yeow from Xiao Ban said that many of his acquaintances were "puzzled" when they heard about the company's interest in expanding to Cambodia and Vietnam. Xiao Ban is the second-generation offshoot of local favourite Lao Ban Soya Beancurd, and was founded in 2013 by four young entrepreneurs — including Mr Ken Li, the eldest son of the Lao Ban founders.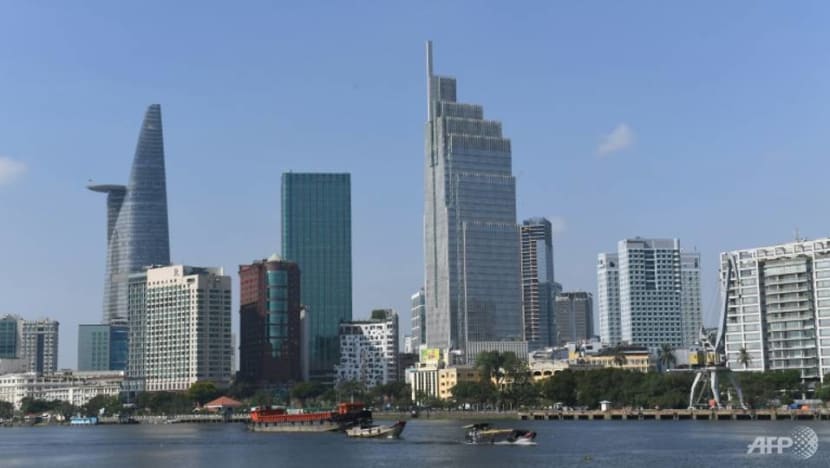 However, these developing economies, which have young and educated populations, were exactly what the co-founders wanted to target. By introducing their products there to younger consumers, rather than older ones in developed, ageing economies such as Japan, they could get more bang for their buck.
Mr Yeow gave the example of popular yoghurt drink Yakult. "Yakult came into Singapore when we were young, and now they don't have to market (the drink) anymore because it's so ingrained in our lifestyle … in more mature economies, your dollars are lost on one generation," he said.

ADAPT AND THRIVE
Ms Marcia Chia, 42, said the biggest challenge she faced after moving to Bangkok for her job seven years ago was adapting to the culture there, and understanding the way Thai people work.
Nevertheless, the employee at Swedish furniture giant Ikea said there were many similarities between Singapore and Thailand. The company had approached her in 2011 with the job opportunity, and since then, she has not looked back.
"Everyone is family-oriented … Asia is very diverse, but I had no reservations about working (in Bangkok)," said the procurement manager, who has held three positions in Ikea since leaving Singapore.

Ikea now operates seven stores in the Southeast Asian region — two each in Singapore and Thailand, and three in Malaysia, the latest being in Johor Baru. Another is in the works in Penang, and Ikea also plans to enter the Philippine market in the coming years.
With Bangkok in the midst of expanding its rail network, improving public transport, and developing many housing projects, Ms Chia said that Singaporeans should not be afraid of moving there — or to other developing Southeast Asian cities — to work.
"It's worth it. You may not speak Thai (at first), but you try to find your own ways to communicate with the people," she said.
RP student Muhammad Shazwan Rusli, who interned at Outward Bound Vietnam in Quy Nhon city for five months this year, said his experience was a "humbling" one. He endured temperatures of up to 37°C during the fasting period of Ramadan, and had trouble finding halal food in the still-developing city.
Despite that, he wanted to challenge himself by interning at a start-up, rather than well-established companies like those in Australia.
"There may be some Singaporeans who look at other countries in Southeast Asia and think that these countries do not have much to offer. But they offer lots of potential for learning. They have beautiful natural landscapes, great food and even their own unique way of life," the 22-year-old added.
When Ms Lau's friends heard of her interest in interning in Indonesia under her polytechnic's Global Entrepreneurial Internship Programme, they asked her why she did not aim for Silicon Valley in the US or Shanghai.
But she told them that Indonesia offered many opportunities for her to grow. 
The work culture was great; people were hospitable and friendly. Even though I spoke minimal Bahasa Indonesia, they helped me out.
To help Singapore companies enter markets in the region, Mr Ivan Tan, Enterprise Singapore's global market director in Southeast Asia, said that the agency works with companies in various ways and offers both financial and non-financial help.
He added that small- to medium-sized enterprises with more limited resources can tap the Plug and Play Network in the region, which includes Malaysia, Indonesia, the Philippines and Vietnam. Partners in the network provide advice on how to enter markets, and even co-working spaces.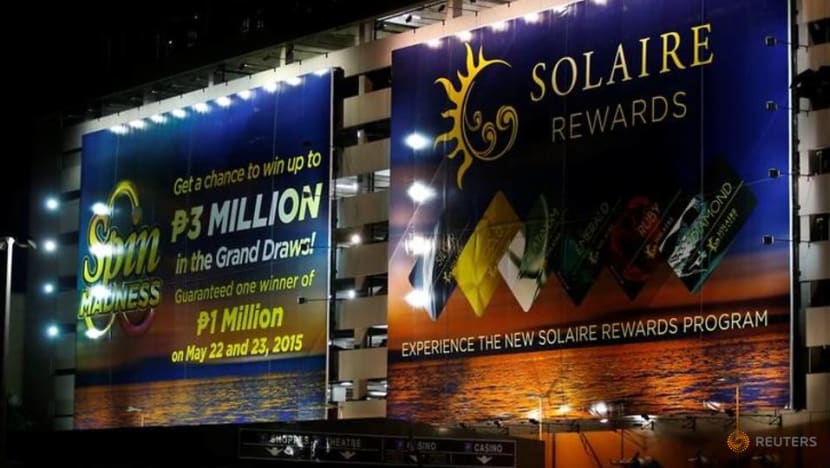 Before expanding to other Southeast Asian markets, Mr Tan noted that companies should have these steps in mind:
1. Have a differentiated product or service offering as competition is intense.
2. Be prepared to navigate an environment that can be very different from Singapore, and watch political developments that may impact business.
3. Take time to develop relations with stakeholders in the market, at both the national and city levels as decisions can be decentralised depending on the sectors.
He added: "Importantly, find and develop the right talent who understands the culture and market nuances. This goes beyond acquiring a knowledge of the business, regulatory landscape and government policies. Even within a country, there could be regional differences in the conduct of business."
This was the case for Xiao Ban's Mr Yeow and his co-founders. For example, their franchisee in Cambodia challenged them on simple things like signage — signs in the Khmer language invited less tax than those in English.
It pays to be "very sensitive to political situations", be more open-minded and be willing to diversify your business in other areas, Mr Yeow said.
Ms Lau noted that being willing to work in less glamorous countries also opens new doors.
Following her return from Indonesia and equipped with her experience, she is now studying business administration at NUS, and already has her sights set on getting into the NUS Overseas Colleges programme.
"Throw away your preconceptions of working in Southeast Asia … it's developing so fast and there are so many opportunities there. I don't regret it at all," she added.