SINGAPORE: Local music icon and guitarist Zul Sutan died on Wednesday (Dec 5) at the age of 61.
"It is with deepest sadness that we have to inform you of the passing of our precious Zul today at 5.15pm," read a post on Zul's Facebook page.
"The Legend, the Man who gave us the best music ever for more than 40 years has left us to join the Great Gig in the Sky! May his good soul Rest In Peace. Amen."
A HOUSEHOLD NAME
As the frontman for the rock band Tania, he grew to be a household name in Singapore's music scene, in a career spanning more than 40 years.
Zul began his music career in 1974 after completing his O-Levels and within a year was playing in a band at the Shangri-La Hotel. 
In 1976, Tania was formed and the band shot to fame performing at Pebbles Bar at the Singapura Forum Hotel in Orchard. 
The band went on to become one of the most sought-after acts on the live music scene in Singapore. In the 1990s, Tania invested in their own premises at Tanglin Shopping Centre, where they established the Anywhere Music Pub. 
The venue became a fixture on the live music circuit, packing in crowds on most nights. However, mounting costs led the band to sell the business and close the pub in 2005. 
"I could see the writing on the wall. We were an independent place and I felt that only the big-name places would survive," Zul said in a TODAY interview in 2013. "That's why we closed it."
Tania became the resident band at the nearby Harry's at Orchard Towers after their move from Anywhere. 
Zul was also known for the radio hit Beat the Drums, a self-written track from his solo album recorded in the early 1990s.
"I did a solo album under my own name, Beat The Drums, in the early 1990s. That went on MTV and all that," Zul added in his TODAY interview.
"But I decided I wasn't good enough. So I got down to practising for the next 10 years ... to grow mentally, vocally, emotionally, physically. I learnt to play properly."
In recent years, Zul performed at various venues, including at Harry's in Boat Quay.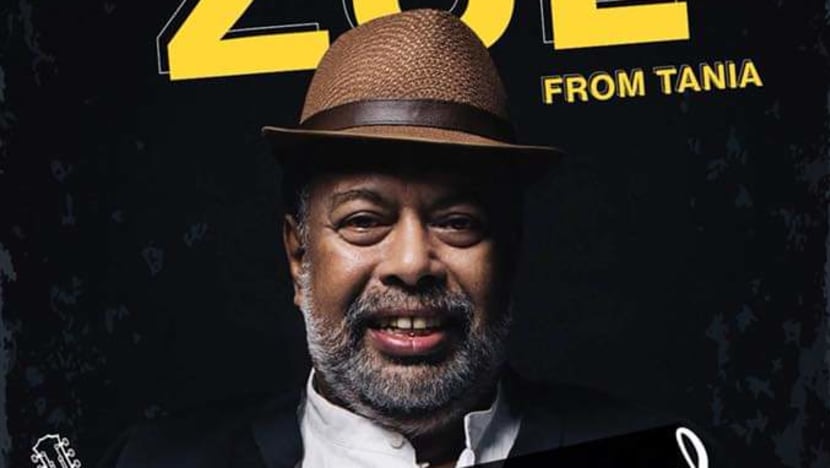 The family of the late musician invited the public on Wednesday night to pay their tributes to Zul at his home in Bukit Batok.
"He has been brought home to Blk 203 Bukit Batok st 21 #02-34. You are welcome to come and pay your last tributes," read a post on Zul's official Facebook page.
"Thank you for all the years of support and love for him. Have him in your prayers."
TRIBUTES POUR IN FOR THE "LION"
Tributes to the veteran musician came pouring in shortly after news of Zul's death.
Tania posted on its official Twitter page: "The lion sleeps tonight. Rest in peace, Zul Sutan. We'll miss you, big brother. #ZulSutan."
"Singapore just lost one of her giant talents and I just lost someone I called Pops," said actress Pam Oei. "There will be no other like him."
Local jazz icon Jeremy Monteiro described Zul as "one of our very best over the past almost 50 years".
"Goodbye big brother, a light has gone out in our music scene and there is no replacement in sight. Rest in Peace," he said in a Facebook post.
Actress and radio DJ Vernetta Lopez described Zul as a "nice, gentle, talented man with an amazing voice".
Author Neil Humphreys also paid his respects to the rock legend."Zul Sutan and Tania were the best local live band I ever saw," he tweeted on Wednesday evening.