How these #fitspos kick-started their active lifestyles and never looked back
Having enjoyed the perks of being trim and toned, Jaime Teo and Norbin Ngoh now want others to follow in their footsteps, exercise regularly and keep going. In partnership with Singtel.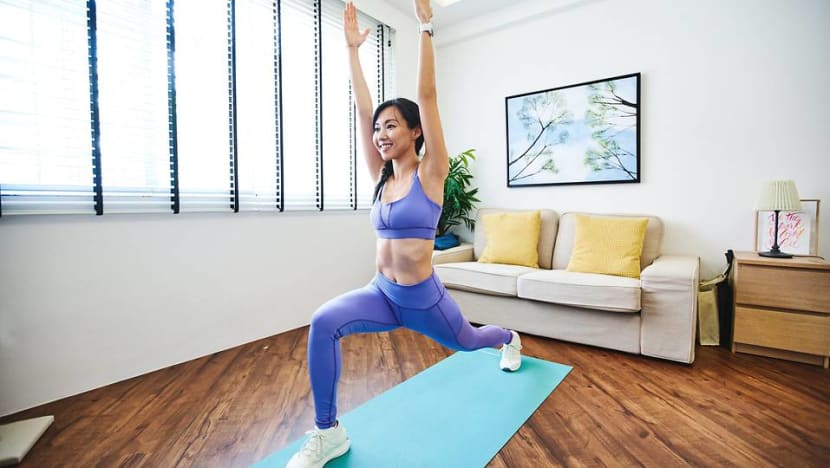 ​​​​​​​As actor and host Jaime Teo lunges, squats, planks and crunches in her Instagram workout videos — with little to no breaks in between — you cannot help but be impressed. But the mother of one hasn't always been this energetic and dedicated to working out.
The former Miss Singapore Universe's fitness journey began four years ago when she bought a zumba DVD for her mum, who found it too challenging. "So, of course, I had to try it out for myself," she said. The experience turned out to be exhilarating, and motivated Teo to make fitness a part of her lifestyle.
Now 42, Teo works out so she can be physically strong for the benefit of her nine-year-old daughter and mother in her 60s. "Whenever we go on holidays, I am the one who carries the heavy suitcases — it feels great that I can!"
Some of Teo's favourite workouts are posted on her social platforms. These posts, said Teo, are meant not just to spur her over 100,000 followers into exercising regularly, but are also a way for the #fitspo (fitness inspiration) to share exercise tips.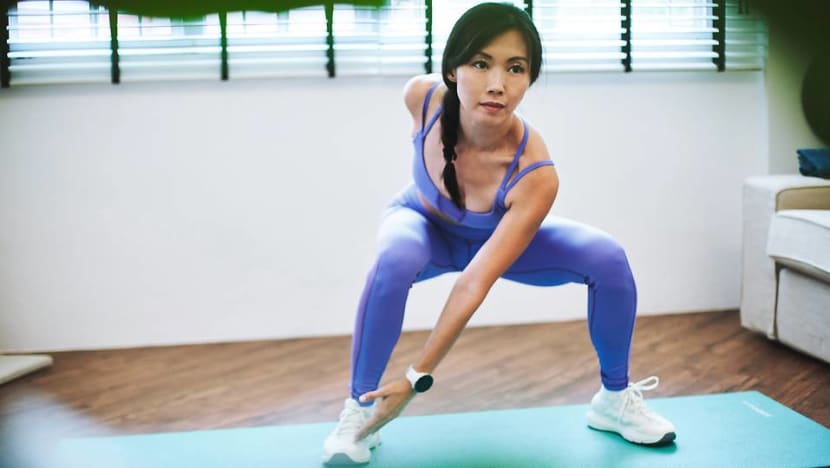 "There are so many Internet workouts out there; some are more effective than others and I want to make it easier for my followers to find them," said Teo, who once starred in popular local films and television shows including Mr Kiasu and I Not Stupid 2.
These days, Teo exercises six days a week — she plays squash thrice weekly and complements this with high intensity interval training (HIIT) and yoga. There are, however, days when she feels lazy or lethargic.
Anything is better than nothing. Even if I just work out for 12 minutes — that's good enough.
"When that happens, I try to remind myself that anything is better than nothing," said Teo. "Even if I just work out for 12 minutes or do 20 sets of something — that's good enough."
SOMETHING IS BETTER THAN NOTHING
Up-and-coming actor and social media influencer Norbin Ngoh, 34, can certainly relate to this "something-is-better-than-nothing" attitude. A breakdancing enthusiast and fellow #fitspo, Ngoh's Instagram feed comprises of light-hearted, how-to videos, showing his followers how to properly use push-ups and pull-ups to up their fitness game.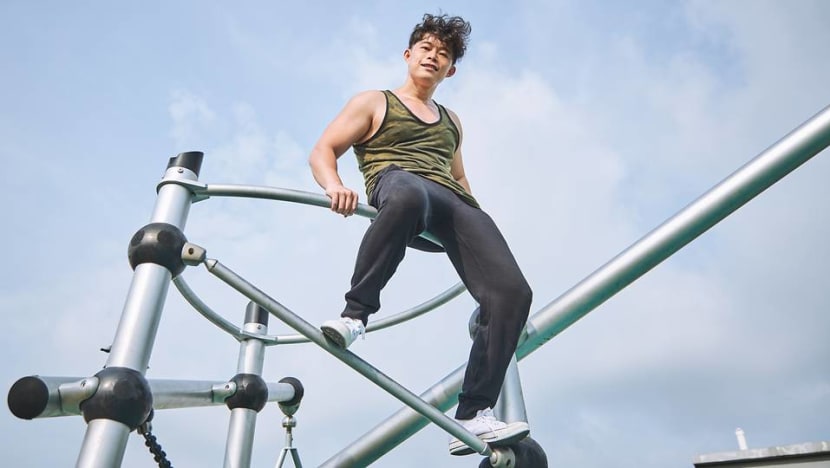 His own fitness regime includes exercising for at least an hour every day, at times even waking up at 4am to do so before going on an early morning shoot. Like Teo, Ngoh hasn't always been this disciplined. 
"I was fat just a few years ago after I broke up with my girlfriend," he said with a chuckle. A lifestyle of partying that followed pushed Ngoh's BMI up to 27.6, far beyond the overweight marker of 25.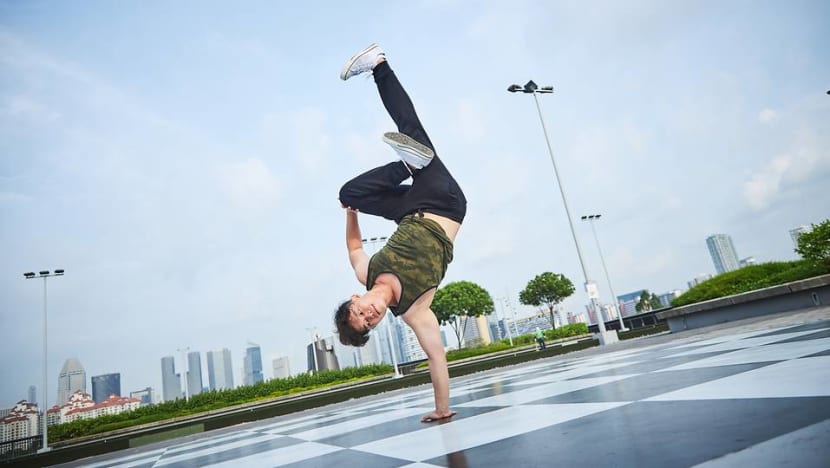 Ngoh resolved to make a change and got serious about exercising every single day. "I started #keepgoing365 on my Instagram to motivate myself to keep at it," he added.
The results showed after just a few months, with Ngoh dropping more than 15kg. "If you want something, you have to work for it," said Ngoh.
Commit to short-term fitness goals that are within reach, and just take that first step even when you're not feeling your most motivated.
His tricks to maintaining a regular workout routine? "Commit to short-term fitness goals that are within reach, and just take that first step even when you're not feeling your most motivated," said Ngoh.
JUST TAKE THE FIRST STEP
Working for it doesn't have to mean extreme lifestyle changes. The Health Promotion Board recommends just walking 10,000 steps every day for noticeable improvement in fitness and energy levels. This simple exercise can also help people lose weight and better control their blood pressure.
If the health benefits are not enough of a motivation, this might: Singtel recently launched StepUp, a digital wellness platform that will enable its customers to redeem up to 3GB of free data just by walking. Launched in partnership with AIA, StepUp is part of the telco's My Singtel app. Here's how to score your free data.
1. Click to activate StepUp via your My Singtel App. Follow the steps that will sync StepUp to Apple Health (for iOS users) or Google Fit (for Android users). 
2. Start walking. Aim for 10,000 steps a day for a month to get 3,000 points in total, which is equivalent to 3GB of local data.
3. Keep going. Even if you walk between 5,000 and 7,000 steps daily for a month, you will earn 1,800 points, which can be used to redeem 1GB of free data worth 1,000 points.
4. Push yourself. For even more rewards, join partner challenges via StepUp such as the AIA Vitality Challenge starting from 1 August. 
Teo applauds the Singtel initiative as "useful" especially for heavy data users. "We are all motivated to exercise for different reasons at the end of the day," she said. "If this will be what gets you out and about, great! Move, enjoy the walk or run, and then enjoy the data."
Register in this lucky draw for a chance to be one of 100 lucky winners of an Apple Watch Series 4 (GPS + Cellular) or a Samsung Galaxy Watch LTE. Or get $50 off any purchase of Apple Watch here.