For the love of the game: What it takes for football fans to stay on the ball
When fever pitch runs high, like-minded company — be it IRL or via WhatsApp — and steady live coverage are must-haves for diehards no matter the team they root for. In partnership with Singtel.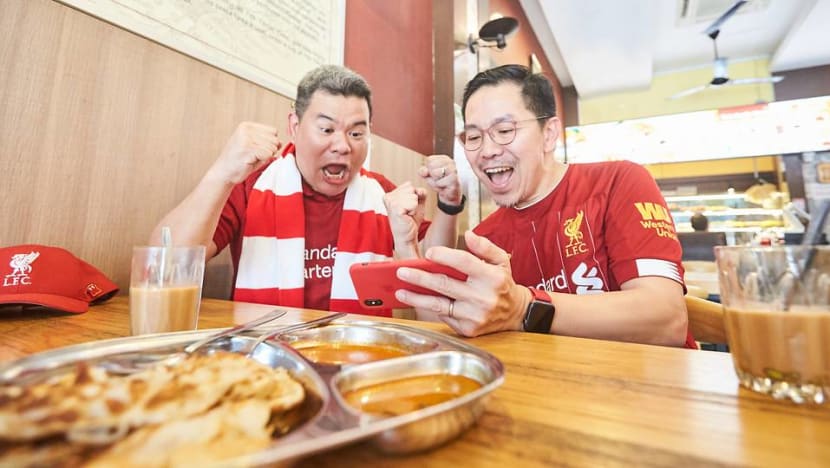 When football giants Manchester United, Juventus, Inter and Tottenham Hotspur were in Singapore recently for the 2019 International Champions Cup tournam­ent, their fans were ecstatic. Many stalked the airport and hotels to try to catch a glimpse of their favourite players, or score a bigger goal — a selfie. Among them was Cecilia Yeo, a single mother-of-three and an ardent Man U fan.
As a member of the official Manchester United Supporters Club, Yeo not only caught the team when it played at the Singapore Indoor Stadium, she also had the chance to attend a meet-and-greet session with a handful of its players. "It was cool to see the players up close, especially my favourite, Jesse Lingard," said the 37-year-old property agent. "Unfortunately, I couldn't get a picture with him because there were too many people!"­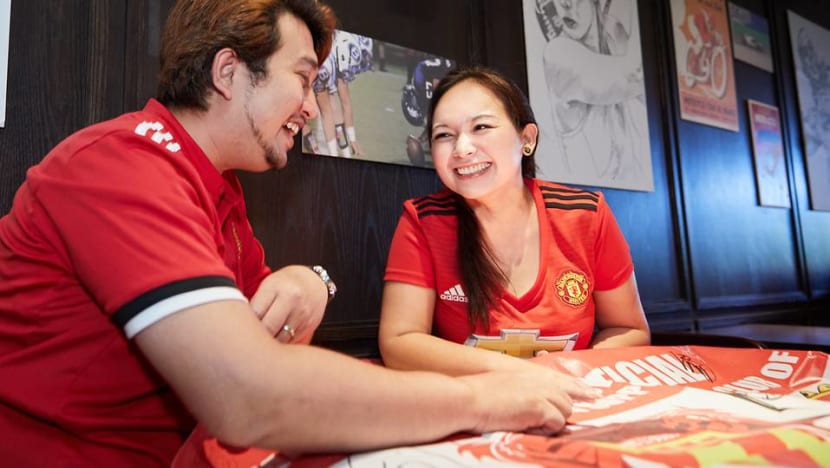 Yeo has always enjoyed watching football, but she only joined the supporters club in 2016 when she enrolled her eldest son, now 8, in the St Michael's Soccer Academy when he started taking an interest in the game.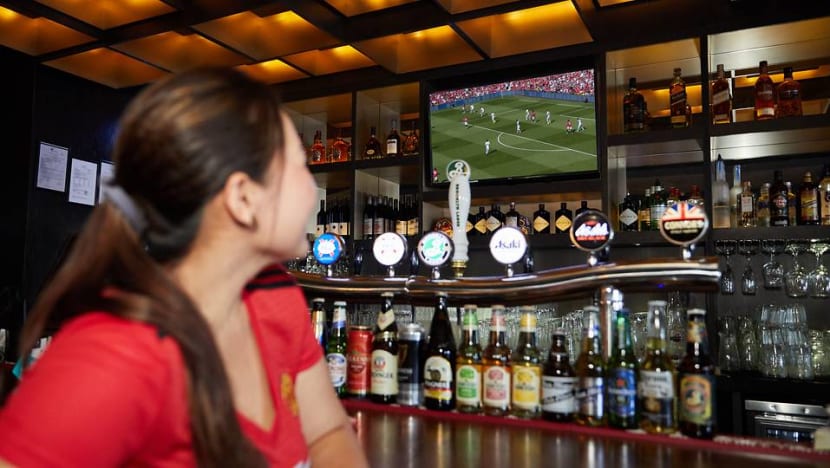 TWO PRATA KOSONG PLEASE
Meanwhile, fans of Liverpool — the long-time arch rival of Yeo's team — are still in high spirits about the Reds' victory at the Champions League finals in June this year, after the team narrowly lost the last Premier League title to Manchester City by a single point.
To help boost their team's luck this time around, Ang Leng Hong, 51, and Eugene Ng, 39, together with some of their buddies gathered pre-game for two prata kosong. This alluded to their desired match score of 2-0, which Liverpool in fact ended up achieving to get their hands on Europe's biggest cup.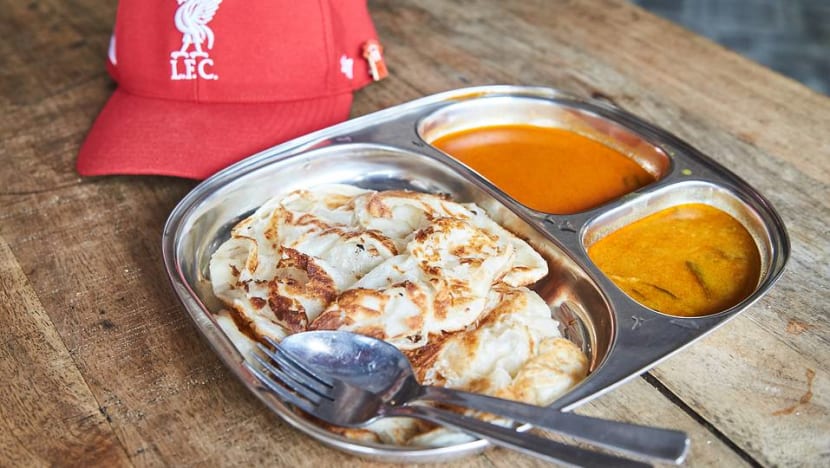 "Getting together to have prata, which goes with the score we hope for, has been our tradition for about two years now," said Ang, director of a furnishing and lighting company. "It's a superstitious but fun activity we do to get psyched up right before a match," added Ng, a primary school teacher. Both men are part of an unofficial Liverpool fan club that comprises over 30 members in a WhatsApp chat group.
Ever since they joined the informal chat group, Ang and Ng has found their football viewing experience livelier and more entertaining. "I used to watch football by myself, but it's now more engaging as I have the guys to cheer the team on and joked around with," said Ang.
Even if they don't watch every live match together, members of the group tend to be active on their WhatsApp chat group whenever Liverpool plays. "We'd comment on the game in real-time as the match is on-going, and even send memes and silly stickers to the group for laughs," said Ng.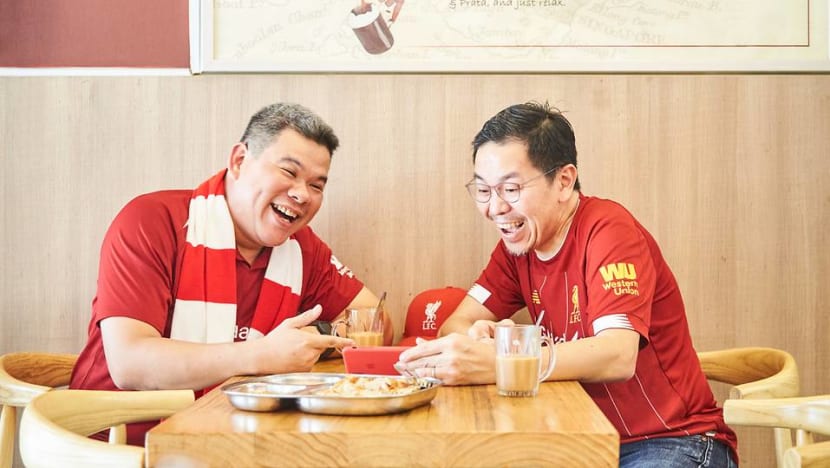 NEVER MISS A MOMENT
Missing a match is unfathomable for these passionate football enthusiasts. A recent survey released in May this year by travel company Expedia found that 76 per cent of Singapore football fans have planned holidays around sporting events; close to half even admitted to changing travel plans so they don't miss a football game. Ang and Ng can certainly relate to this FOMO (fear of missing out).
For Ang, the solution was signing up for Singtel TV. "It's affordable, considering [the telco] gives access to so many sports channels and leagues that matter to me," he said. Ang can also choose to take mid-game bathroom or snack breaks without worry with the Singtel TV HD DVR set-top box — a feature which lets viewers rewind and playback moments of the match they happen to miss, and even record them.
The way we roll in the group truly epitomises the ethos of the Liverpool team – you'll never walk alone!

Beyond just football matches, group members also share post-game analysis, replays, highlights and players' interviews on their WhatsApp chat group. Said Ng: "The way we roll in the group truly epitomises the ethos of the Liverpool team – you'll never walk alone!"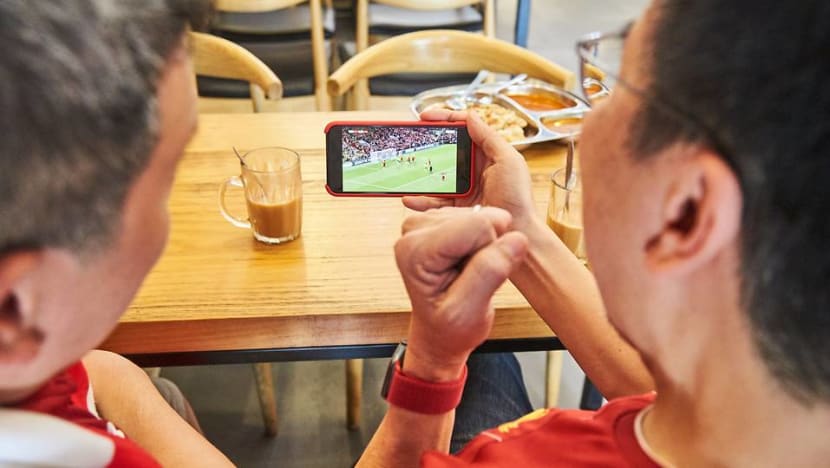 When on the move while a live game is playing, Ang and Ng simply turn to their mobile phones via Singtel TV GO's on-the-go feature to catch the match. Even at home, catching a game on a smartphone is also sometimes preferred over a bigger TV screen. For Ang, this is usually when there's an early morning game. "Watching TV in the living room at 3am will surely disturb my sleeping wife and children," he said.
For Singtel customers like Ang, quality uninterrupted viewing on-the-go is very much part of the draw. As the only telco in Singapore that provides coverage with LTE900 frequency band, Singtel offers its viewers consistent connection so they never have to miss that solid pass, the spot-on free-kick or that beautiful goal everyone is raving about ever again.

Sign up for Singtel TV to enjoy full coverage of the Premier League and many other international football games live and in high definition, be it at home or on the go! Be sure to also check out video streaming platform CAST, which lets you enjoy both LIVE TV and video streaming apps with on-demand entertainment.