The 'always on' lives behind those popular Instagram posts and viral videos
Step into the shoes of one of Singapore's most-followed fashion influencers Andrea Chong and sibling duo of YouTube channel UrbanXtremeMonkeys. In partnership with Singtel.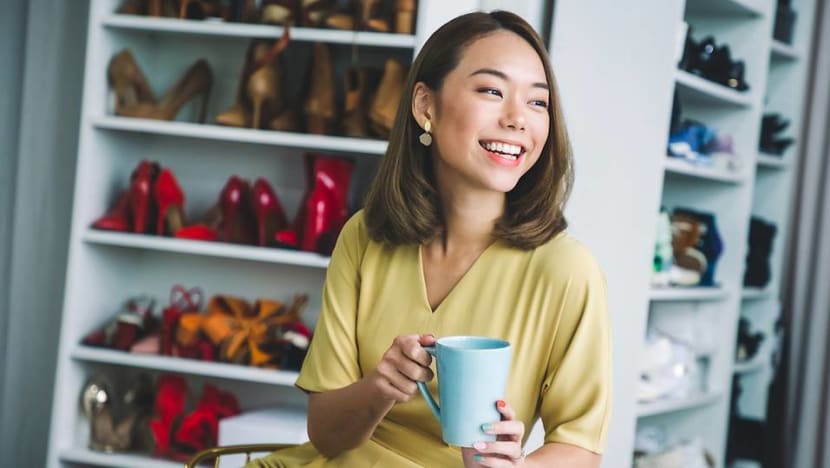 Work for fashion influencer Andrea Chong, 27, takes her around the world from New York City to Seoul and even Marrakech. Ms Chong's jet-setting life — mostly sponsored by brands and companies — is documented in a catalogue of highly-styled photos and videos on her Instagram.
In these visuals, Chong never fails to dress up in the latest fashion trend, set against the backdrop of postcard-perfect scenery designed for holiday envy and targeted at her more than 300,000 followers. But all that glam takes work — a lot of it.
Rest and relax are hardly on the itinerary when she arrives at any exotic foreign destination. "On photoshoot days, I get up as early as 5am to do my own makeup and hair, so we can catch the golden hour just after sunrise for the best lighting," she said.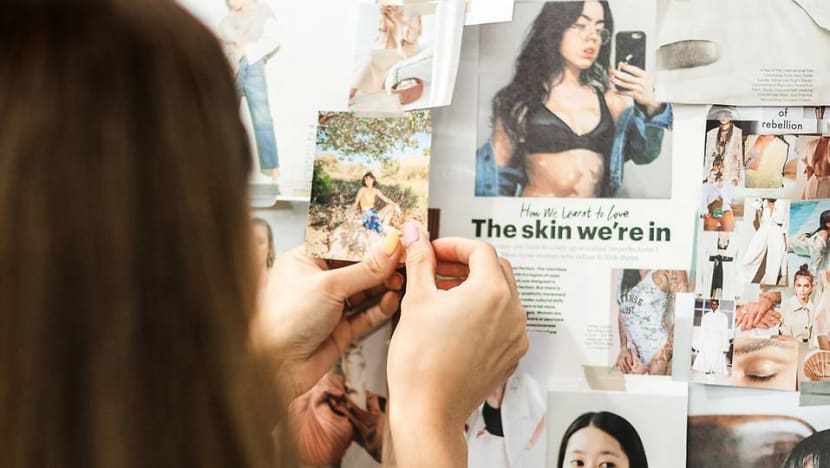 The content Chong produces has also evolved since she first started blogging in 2013. These days, she uploads styling videos in partnership with brands, and Instagram Stories of the hip fashion events she gets invited to in Singapore.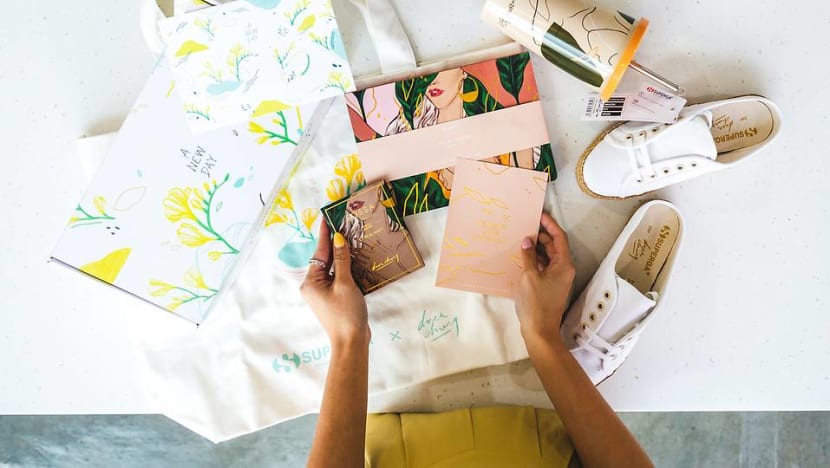 The same action-packed, 'always on' lifestyle applies to sibling duo of YouTube channel UrbanXtremeMonkeys (UXM), who is currently producing a series of travel videos for AirAsia. The budget airline's latest campaign, Holiday Quickies, stars YES 933 radio presenters and has taken the crew to cities across the region, including Yogyakarta, Phuket and Ipoh.
Hafiz Bin Mohamad Aziz, 27, and Shafie Bin Mohamad Aziz, 26, launched UXM about 10 years ago to showcase their parkour tricks and brand of humour. "The channel was just something we did for fun, but one day, our video got some over 4,000 views almost instantly," Shafie said. The rest, as they say, is history.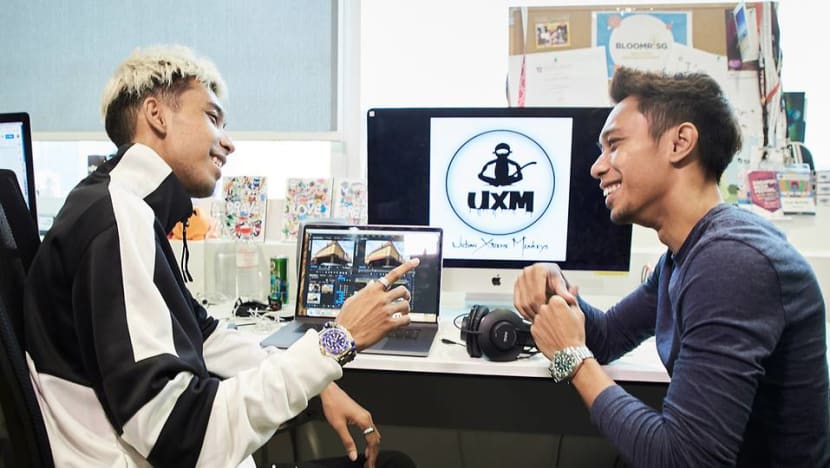 Challenge, in their case, comes in the form of unexpected hiccups like a malfunctioning equipment or worst, lack of connection when they are producing videos overseas. When Hafiz and Shafie were in Chiang Rai earlier this year, for example, a portable wifi device they had brought along ran out of battery power.
"We ran around the town searching and begging for wifi connection so we can send across a video to our client," said Shafie. And when they eventually found a café with wifi and paid for it, the connection turned out to be "choppy and utterly useless".
"We really learnt our lesson and now carry two fully-charged portable wifi devices on us when we travel for work," said Hafiz, who counts the moment as his most stressful work experience thus far.
Chong too found herself in a similar situation — a case of shoddy connection — on a recent trip to South Korea. 
"Because we are so well-connected back home in Singapore, sometimes we don't think too hard about such things when we are overseas," said Chong. "But now I know better; always get my SIM card from a reliable telco, not just from any random convenience store!"
For Chong, Hafiz, Shafie and everyone in the business of content creation for that matter, wide mobile coverage and quick upload speed are a must-have. 
Because we are so well-connected back home in Singapore, sometimes we don't think too hard about such things when we are overseas.
And when it comes to stable and fast mobile coverage, Singtel has bragging rights, and rightly so. Its mobile network is, after all, the most awarded. This year, Singtel has come out on top in speed tests conducted by IMDA, Ookla, which provides analysis of internet access performance metrics such as latency, and Opensignal — an independent global standard which analyses consumer mobile experience.
The telco also provides the widest coverage reaching 99.9 per cent of Singapore, and has consistently maintained this since the last quarter of 2014, according to the IMDA's 4G Outdoor Mobile Service Coverage Measurement Results.
Singtel's mobile network can also deliver upload speed of up to 90Mbps. This is more than what is required by most social networking apps, says Director of Singtel's Radio Network Performance Kuan Wai Mun. To put it in perspective, Facebook Live requires an upload speed of 7.5MB per minute (based on 720p 30fps) and Instagram Stories require 8MB (per a 15-second story).
"If the network upload speed is lower than the minimum speed required by the apps, the broadcast video quality will be pixelated and distorted," explained Kuan. Luckily, users on Singtel's mobile network enjoy consistent and stable upload speed, which in turn ensures high quality video broadcast.