Behind the scenes with the creators of designs you would have seen in public
Two local creatives tell us how technology has transformed their work. In partnership with Singtel.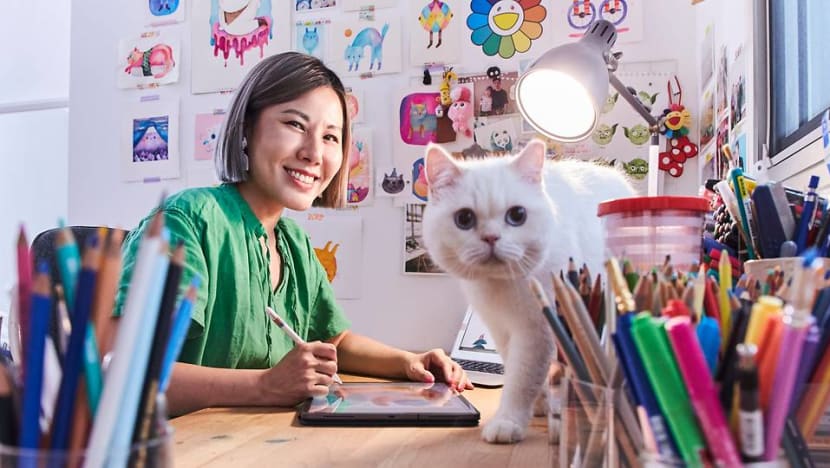 The hundreds of colourful art works posted on Candice Phang's Instagram account speak volumes about the illustrator's style, but leave no clues about the fact that art was not her initial career choice. She had graduated with a Bachelor of Arts (Architecture) from the National University of Singapore and worked as an architect for five years before pursuing her interest in art. To equip herself for her new career, Candice enrolled in an advanced diploma course in graphic design and visual communications and took up freelance jobs as a graphic designer. She then joined the now defunct Cosmopolitan, where she was responsible for the magazine's design for five years.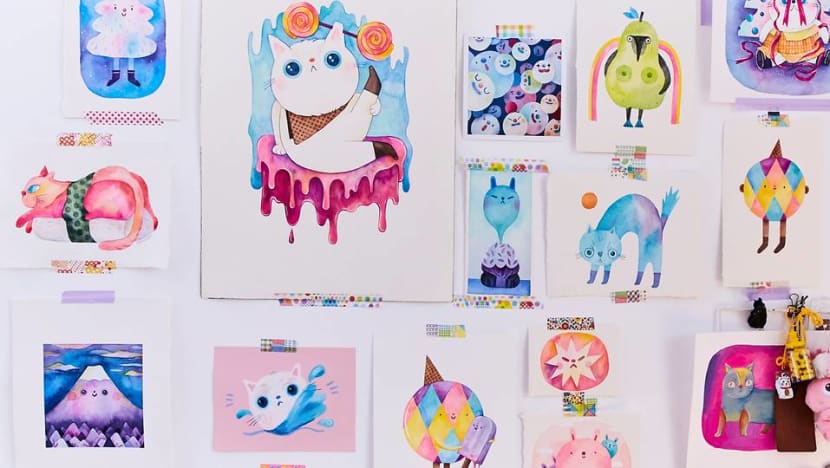 The cheerful and spirited 37-year-old is one who isn't afraid to realise her dreams. She left the glossy before it closed in 2015 to become a full-time illustrator. Candice – or Puffingmuffin, her artist moniker – has since become synonymous with the cute and colourful characters adorned with clown-like features she creates. Her whimsical and surreal drawings have graced Rimowa luggages, Uniqlo t-shirts, Lomography cameras and Melissa shoes besides editorial spreads in publications like The Design Society Journal and Harper's Bazaar Singapore. When we commented that she had gathered an enviable clientele in a relatively short time in the business, Candice said reflectively, "Collaborations always make my personal journey a lot more exciting and that's when I learn things that may be out of my comfort zone."
Of the more recent collaborations she had, Candice named a Today at Apple session she was invited to host as one of the most memorable ones. An avid user of the brand's devices for work and leisure, she felt both honoured and heartened to share how she used iPad Pro and Apple Pencil in her creative process.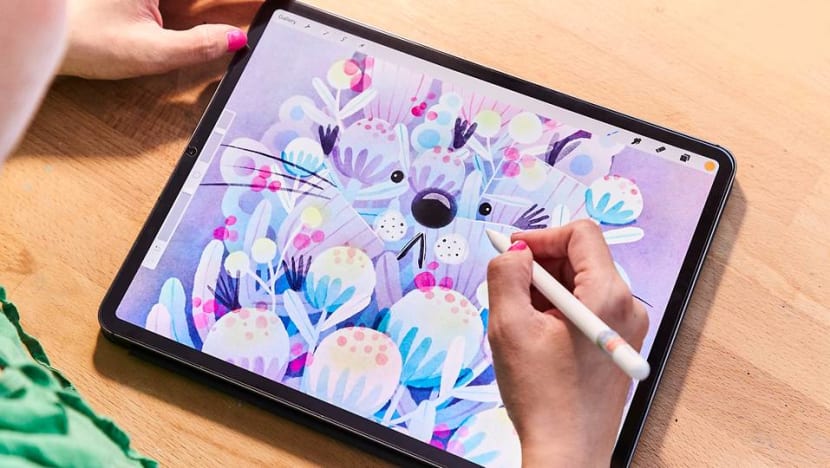 These devices were essential tools in her illustration of the book, Singapore Snowflake, which she did entirely on Procreate – a powerful digital illustration app exclusive to iPad and iPhone users. In her home studio, Candice showed us how she usually sketches on her iPad Pro, prints the drawing in the size she wants, then paints it with watercolours. "I can also sketch on paper, take a photo of it and refine it digitally with Apple Pencil. It's very convenient to switch from one medium to another. I can 'AirDrop' (my drawing) to my iPad after taking the photo with my iPhone," she shared. Candice was also among several dozen illustrators from around the world invited to illustrate for Apple's launch event in New York in November 2018.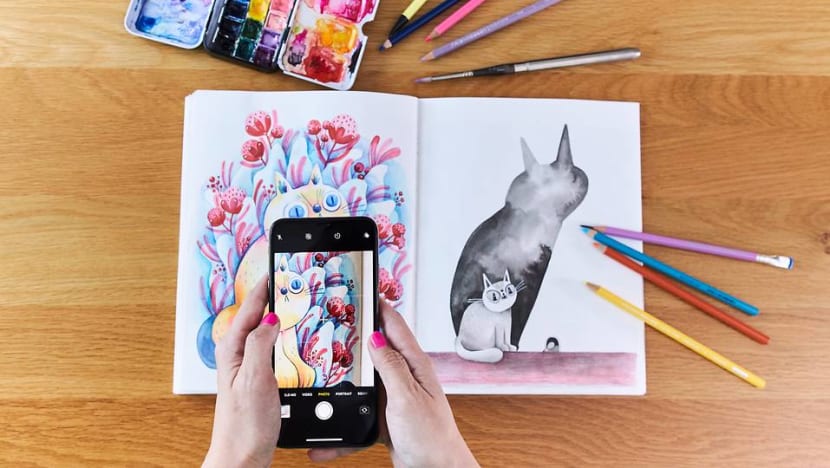 Incorporating bright colours and quirky features into her drawings, Puffingmuffin hopes her art will inspire others "to take life more seriously in a less serious way". "I want to share my perception of things with others and spread positivity. I find it heartwarming when people can identify with my works," she shared. "I cherish the chance to see someone reacting to my work. Whether they laugh, take a photo or just stop to take a look… It's a very special feeling."
Although Candice has made a name for herself on the design front, she is candid about the fair share of challenges working as an independent artist brings. When she is busy with projects, she wishes for more personal time. But when she has more time, she worries about not having enough income. Being self-employed also means she has no colleagues to talk to about work and no one to hand her work to when she takes a break. Having the discipline to work at home can be a challenge too. "I put on work clothes as if I am going out to get myself into work mode," she said with a laugh.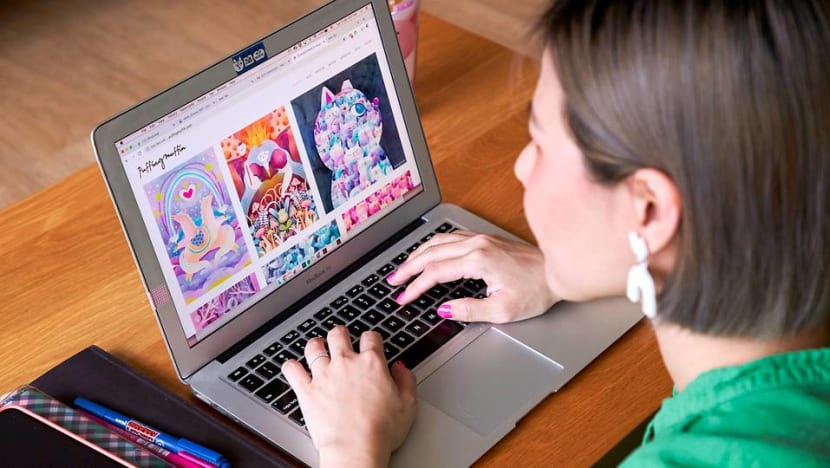 While she could tap on WiFi when she was working in an office, Candice found that the 4GB her old mobile plan afforded was not enough for her after she started freelancing full-time. Switching to a Singtel XO plan that offers some 40GB of data per month, Candice said she can manage her social media accounts and watch educational videos from Skillshare and Creativebug without worrying about busting her data limit. These videos that Candice pays for are good resources that have helped her improve her craft. 
Finding success as a freelancer, let alone one who is switching to the unlikely lucrative field of art, is tough. It takes perseverance and grit, said the art mentor at The Fashion Collective, a community that offers mentorship opportunities for freelancers in the fashion, beauty and creative industries. "I've wondered if I wasted time studying architecture. But if I didn't (make the) transit(ion), I don't think I'll treasure it as much as now."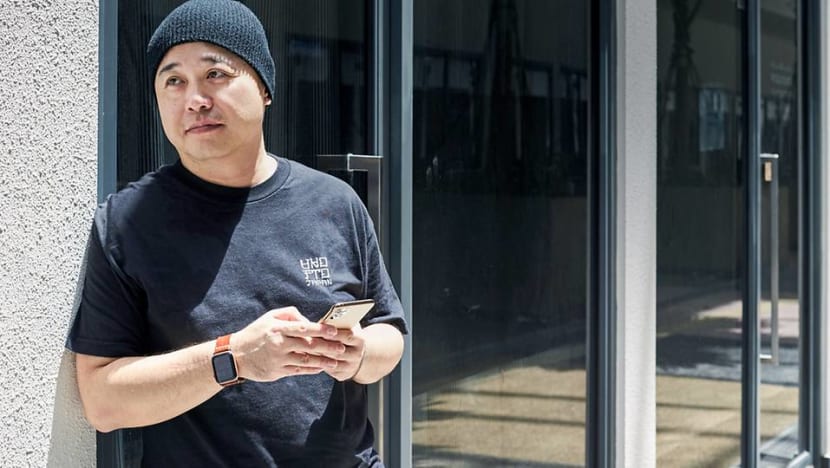 On the other hand, Ivan Loh, a 20-year veteran in the design industry offers another perspective of the field he has carved out a career in. You may think someone like him who had honed his skills in some of the world's most renowned creative agencies like Publicis and Ogilvy would have seen it all, but the 45-year-old creative director said, "It is fresh all the time!"
Ivan has been leading creatives in the production of multi-media and multi-platform digital campaigns at Singapore's national media network for the past eight years. "There is something new to explore every few months. It doesn't get stale like other platforms. Very nice – just like the iPhone: updated all the time," he continued in rapid succession, giving away how novelty drives his creative endeavours. "I change my mobile phone once a year, and I chose the iPhone 11 Pro Max because of its overall usability and performance."
As his job entails checking and testing the mobile version of websites before they are launched, the quality display of his iPhone is a huge boon. It also makes managing project timelines and editing presentations on his iPhone easier when he needs to work on the move. "It's very sharp. Good for watching my shows on Netflix and Amazon Prime Video too," Ivan said. "The speakers are fantastic too! They are one of the best speakers on any phone I've ever used."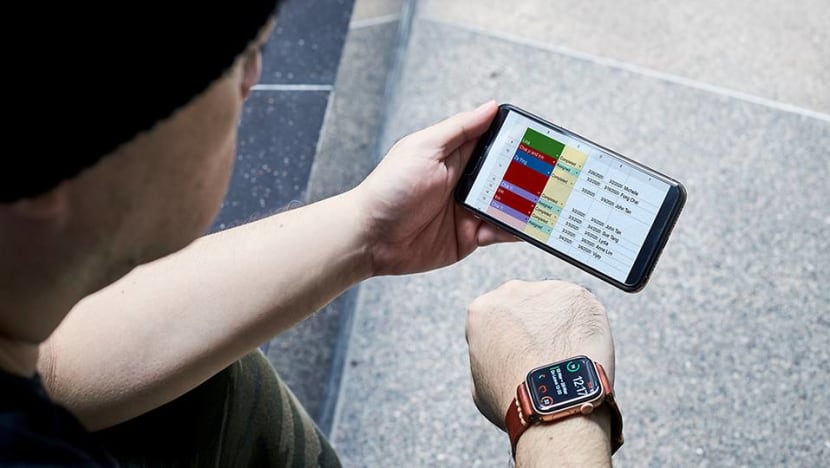 Whether for work or leisure, having a good connection is key for Ivan. "I have a FOMO attitude towards emails and messaging, so I am always contactable," he remarked tongue-in-cheek. Sharing that he used to miss emails and updates when he was using mobile plans from other service providers, he's glad his current Singtel plan doesn't give him such issues. Ivan explained, "I feel Singtel is the best provider in Singapore as far as reception is concerned. I've tried other providers and noticed the signal strength dropped when I was in the train at certain MRT stations and when I was at certain shopping malls. Now, the signal stays the same and there is no disruption when I am using Internet on my phone." Recounting an experience several months ago, Ivan exclaimed in delight, "I was so surprised when I could post a photo I took from St John's Island!" Talk about coverage!
"It's good to know that when I'm on the road, the 4G (Internet) is very reliable since constantly monitoring all social platforms for the latest and greatest trends is part of my job," Ivan said. Having a reliable connection no matter where he is has enabled him to share project files and collaborate with colleagues with ease – this is critical especially now that his company has mandated out-of-office work arrangements so he and many of the colleagues he needs to work with cannot meet for discussions. They rely on web-conferencing platforms and Ivan said they have worked well so far. "I've used my iPhone and Apple Watch for Zoom conferences and got feedback that my mic(rophone) is super clear."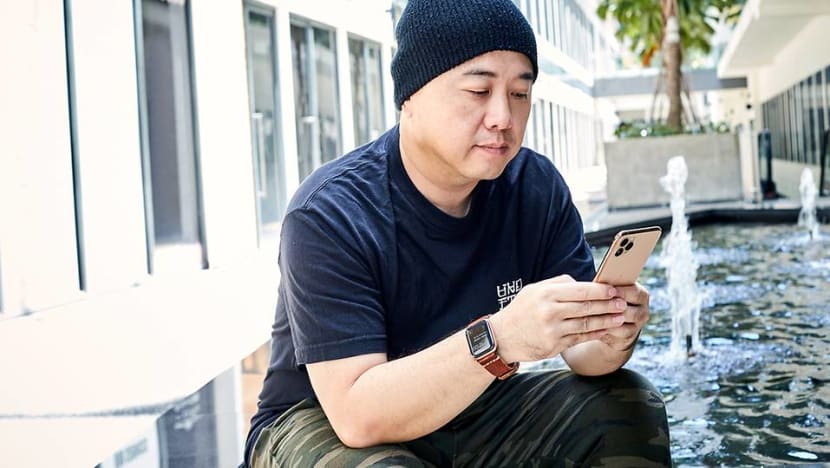 Ivan professed that he relies mainly on his trusty Mac Pro for design tasks and he got the iPhone because it fit seamlessly into his lifestyle. "Compared to my Android devices, Apple devices are just so much easier to use daily. I have been an iPhone user on and off since the iPhone 3G was launched back in 2011. The user experience, as usual, is top-notch and intuitive."
The semi-professional photographer, who used to do portrait and product photography, said one of the main reasons why he got the iPhone is its outstanding camera. "I find that this iphone camera is as good as DSLRs in the daytime. In fact, I used to own a DSLR but I sold it and switched to just using the iPhone." He then proudly proceeded to unlock his iPhone using Face ID and show me a moving photo of a tasty-looking Japanese dish on his Facebook account, explaining that it is his favourite iPhone feature for Facebook. "Face ID is another thing I like a lot. The in-screen fingerprint sensor of my previous Android phone typically takes several tries to work," Ivan said.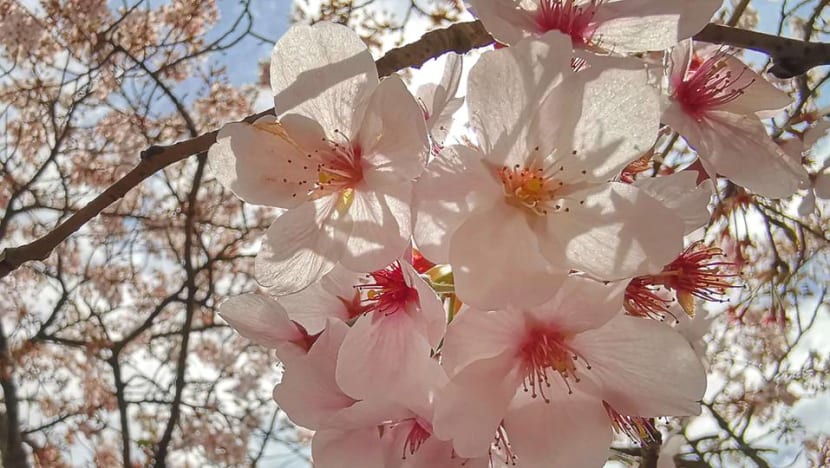 The 512MB on the iPhone offers plenty of space for his photos, videos, music and games. Supporting the multitude of tasks he uses his iPhone for, the multi-tasker, Ivan said, has "fantastic battery life". "I've never had to intentionally charge my iPhone for months before I started working from home. I just plug it to my car to use CarPlay on the way to work and when I travel home. Seamless!"
What's a heavy-duty phone without a good amount of data these days? Ivan loves his GOMO by Singtel plan that gives him sufficient data (20GB of data for $20 a month) despite his high usage. Besides helping him stay on top of everything, it fuels his cycling app and his favourite CarPlay app, which allows him to play music, navigate, control the performance of his car and send messages when driving. "I have been using CarPlay since it was first available. It enhances the whole in-car experience. Messaging is wonderful – I can reply a WhatsApp message by speaking and my voice will be transcoded into text via Siri," Ivan said.
It also works as well on his Apple Watch, which he bought together with the iPhone. He uses it to reply messages, answer calls and pay for public transport and goods. In his opinion, Apple Pay seems to work better than Android Pay too. He has no lack of praise for the good-looking device strapped on his arm. "This Apple Watch works so well and its battery life is amazing. I own almost every single smartwatch in the market. I have about 12 smartwatches, and this is the best smartwatch I have ever owned. It works with the phone perfectly."
Candice and Ivan have shown that technology not only enables productivity in the absence of a physical office but also empowers creatives to push the envelope in their respective fields. Ivan contended, "My devices are in line with my work. It's the latest and greatest. I must be on top of everything."