Snapask: A unique e-learning platform that nurtures self-directed learners
Snapask leverages technology to offer a comprehensive raft of educational resources in order to prepare students for a lifelong learning journey.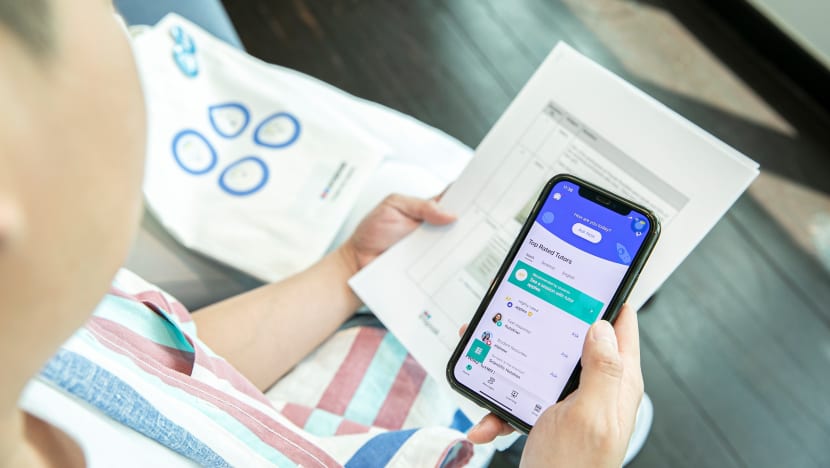 E-learning portal Snapask believes in teaching its students how to fish, instead of just giving them the fish.
One of the fastest-growing e-learning portals in Singapore, Snapask is structured in a way that motivates students to learn, and to become self-directed learners. Its offerings comprise not just high-quality multimedia learning content in the form of interactive courses, practice papers and examination tips, but also a one-on-one, on-demand tutoring service that flexibly accommodates students with different learning needs.
Said Ms Kelly Chen, head of Singapore at Snapask: "Snapask's self-directed learning model offers different learning solutions to fit students with different learning styles. We aim to help students develop good learning habits. We want them to be curious in their quest for knowledge, to practise to know more and to ask questions in order to own the knowledge. This will boost the students' motivation and in turn lead to learning efficiency and effectiveness."
When students hit a roadblock with their homework or learning, they can submit their query via the Snapask app, which swiftly matches the student with a tutor from Snapask's pool of qualified educators. The tutor would answer the query and ensure that the student understands the topic fully.
Snapask is based on a monthly subscription model or a pay-per-use model with quotas on the number of queries. Founded in Hong Kong in 2015 as a mobile app, Snapask is now operating in nine regions in Asia-Pacific: Hong Kong, Indonesia, Japan, Malaysia, Singapore, South Korea, Taiwan, Thailand and Vietnam. It connects more than 4 million students to 350,000 tutors.
Students in each region are only able to access the respective region's tutors, as each region has different educational curricula and standards.
Ms Nur Jannah, whose 10-year-old child uses the learning resource app, is impressed with the "convenience and effectiveness" of the app and how it is able to help with "difficult questions". Said Ms Jannah: "It is very useful as my child could post questions at any time, even at night. A tutor will pick up the query not long after it is posted. Best of all, we do not have to step out of the house!"
A GLOBAL SHIFT TOWARDS SELF-REGULATED LEARNING
Fuelled by the COVID-19 pandemic and the call to stay home to reduce virus transmission, online learning has become increasingly popular. School closures the world over have also kickstarted the demand for self-directed learning, with digital learning tools serving as effective academic supplements.
During Singapore's circuit breaker period last year, Snapask saw a sharp spike in subscriptions. Said Ms Chen: "Online learning has become the go-to option for most. Digital learning can easily be scaled and applied to users with different learning styles to support different learning needs."
Advances in technology have made it possible to customise learning for each student, as compared to a classroom environment where one teacher is facing a large group of children. It also enables 24/7 on-demand coaching as well as timely feedback on a student's learning progress.
Snapask leverages technology to offer a comprehensive raft of educational resources in order to prepare students for a lifelong learning journey.
Said Ms Chen: "The significance of self-directed learning will only increase with the current fast-paced lifestyle and dynamic workplace. Self-directed learners have a competitive edge due to their ability to proactively learn new skill sets that are in line with changing times."
The best gift parents can give their children is the ability to learn by themselves. Visit snapask.sg to learn more about self-directed learning and get a free Snapask trial when you register for an account.