Speed saves lives: Why early breast cancer detection matters
In Singapore, more women are diagnosed with breast cancer each year but early diagnosis and treatment can potentially increase survival rate.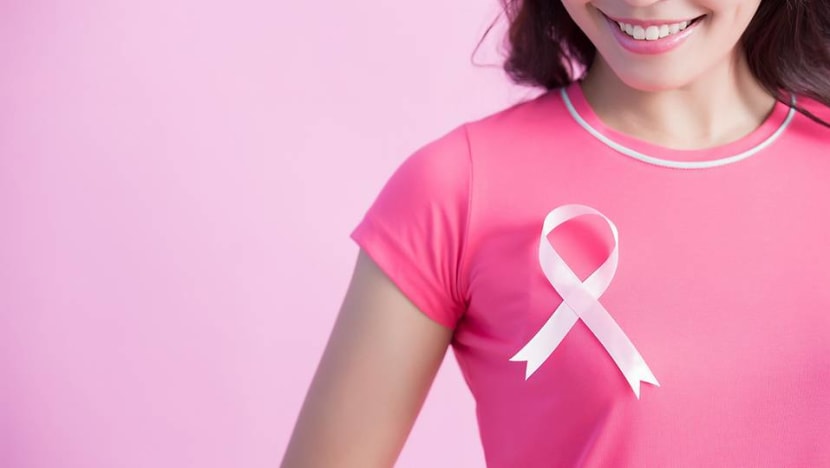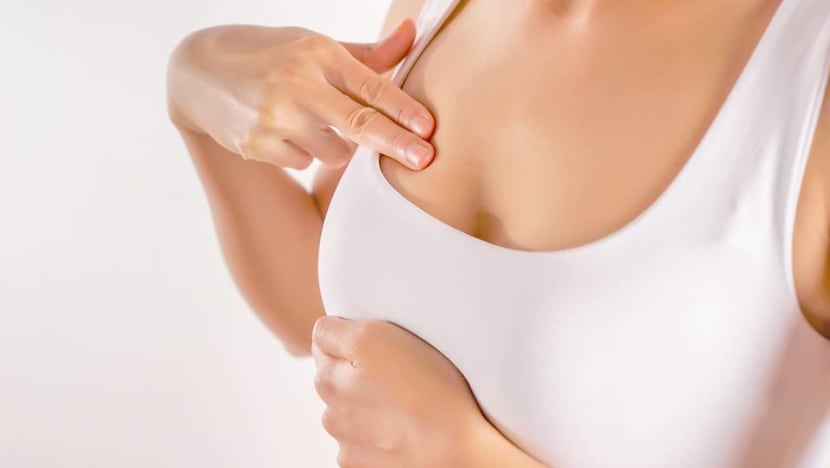 The increasing numbers underscore the importance of women taking charge of their breast health.
Experts from Mount Elizabeth Hospitals specialising in breast disorders urge women not to put off their regular self-examinations, mammogram screenings and seek medical attention promptly if they notice any red flags.
"In the midst of the pandemic, there are too many reasons to put health screening on hold – pressures of working from home, caring for the family, and most of all, the fear of contracting COVID-19 and putting their families at risk," said Dr Lim Siew Kuan, a breast surgeon at Mount Elizabeth Novena Hospital (MNH).
"However, the risk of breast cancer in our female population remains high. Women need to be 'breast aware' so that breast cancers can be diagnosed and treated in a timely manner. We must not forget that breast cancers, if detected early, have very high cure rates," she added.
For those who are concerned about contracting COVID-19 in healthcare centres, Dr Lim said infection control measures are in place to ensure the safety of women undergoing breast screening.
Unfortunately, many women still do not practise good breast health measures.
Dr Tan Yah Yuen, a breast surgeon at Mount Elizabeth Hospital (MEH), said that while an estimated 40 to 50 per cent of women in their 30s to 50s may be proactive about breast self-examination and screening, the proportion of women who actually undergo regular breast screening is much lower.
Some women avoid mammogram screening as they may mistakenly believe that repeated screenings are harmful due to radiation exposure. While there is radiation exposure associated with mammograms, Dr Tan shared that the exposure level is very low and acceptable within healthy limits.
BREAST LUMPS: WHAT YOU NEED TO KNOW
While not all breast lumps lead to cancer, it is important to remain vigilant and seek medical attention if you detect one.
"Each breast lump needs to be assessed by clinical examination and imaging such as mammogram or ultrasound, or both. Most breast lumps are benign (non-cancerous) and do not need to be removed unless they are causing discomfort," Dr Lim said.
According to Dr Ong Kong Wee, a breast surgeon at MNH, a lump is considered "suspicious" and requires early medical attention if it has one or more of the following characteristics: It is hard, irregular, persistent (especially if it is still present by the next menstrual cycle) and is growing larger.
Dr Ong added that a common mistake is to think that a lump that is painless is harmless – virtually all cancerous lumps are not painful in the early stages.  
If a breast lump shows suspicious features for cancer, such as an irregular appearance on imaging, or a rapid growth in size, it needs to be assessed further and your doctor will advise whether a needle biopsy or surgical removal is required, said Dr Lim.
Dr Wee Siew Bock, a breast surgeon at MEH, said the most common and important reason for the removal of breast lumps is to rule out cancer.
He elaborated: "Although it may be possible at times to tell that a lump is clearly benign or malignant on imaging alone, there are a significant number of lumps with imaging features that are inconclusive and hence, fail to allow cancer to be ruled out (using imaging)."
According to Dr Wee, most lumps detected are small due to screening and can be completely removed with today's less intrusive surgical techniques. Removing lumps while they are small also increases the chance of avoiding any change to the appearance of the breast after surgery, he added.
SCREENING AND TREATMENT OPTIONS
Finding a breast lump can be frightening but having it assessed early can provide peace of mind. If it turns out to be cancerous, a range of treatments is available.
Mount Elizabeth Hospitals offer a full range of breast cancer screening and treatments. Screening options include 2D and 3D mammograms, ultrasound and MRI. Women with a family history of breast and/or ovarian cancer may also consider genetic testing for abnormal cancer genes, said Dr Tan.
For those who require breast surgery, a range of surgical treatments are available. They include breast conservation surgery, oncoplastic surgery, wire-free localisation techniques, mastectomy with varying types of reconstruction options, sentinel lymph node biopsies, as well as targeted axilla dissection to reduce complications from complete lymph node removal, Dr Tan added.
There is also a range of medical treatments to treat breast cancer, including chemotherapy, targeted therapy, immunotherapy, endocrine therapy and advanced radiation techniques that reduce radiation injury to nearby organs.
There is no one-size-fits-all treatment for breast cancer. Dr Tan said treatment is multidisciplinary and the strategy depends on the stage, size and subtype of breast cancer. While an early diagnosis does not always equate to a shorter duration of treatment or less treatment, advances in oncology treatments have improved cure rates.
"One thing is for sure – an early diagnosis always leads to a better cure rate," Dr Tan said.
If you or your family members require treatment for a medical condition, make an appointment with a specialist or visit Mount Elizabeth Hospitals' 24-hour Accident & Emergency clinics.