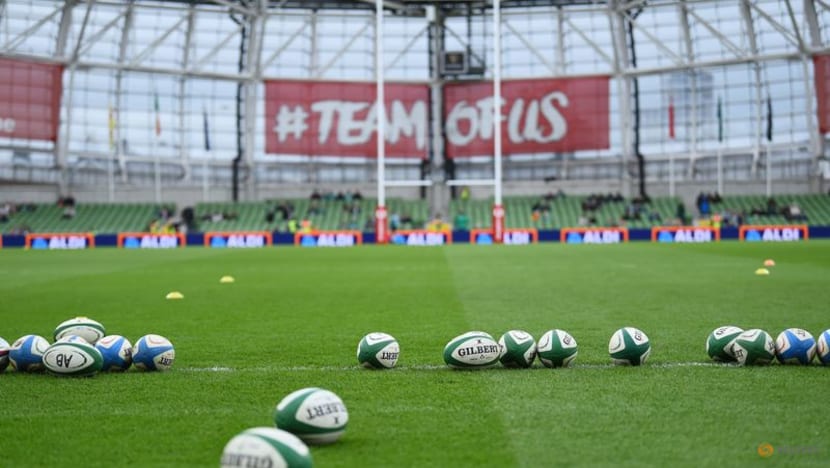 More than 55 amateur rugby union players sent a letter of claim to World Rugby, the Welsh Rugby Union (WRU) and England's Rugby Football Union (RFU) on Thursday to begin the pre-action phase of their lawsuit over possible brain injuries.
The players allege that rugby's governing bodies negligently failed to protect them from concussion and non-concussion injuries that caused various neurological disorders, including early onset dementia, chronic traumatic encephalopathy, epilepsy, Parkinson's disease and motor neurone disease.
The group includes several retired female internationals, elite male players who played before 1995, elite youth players and the family of a deceased rugby player.
He was found at the autopsy to have CTE, a progressive degenerative brain disease discovered in other athletes such as Aaron Hernandez (NFL) and Jeff Astle (English footballer).
Richard Boardman of Rylands Garth, which represents more than 275 ex-professional rugby union, rugby league and football players with brain injuries, in July last year brought a similar claim against those rugby bodies and the Rugby Football League.
"Is a ticking time bomb," Boardman said in a statement. "This is a life-and-death issue for many... It's not just about financial compensation; it is also about making the game safer and getting tested and diagnosed for urgent clinical support."
Among other actions, the players are seeking to secure compensation for damages and to help change the game to make it safer for current and future generations.
They want the rugby bodies to take adequate steps to inform, educate and warn the claimants about the risks of permanent brain damage and to ensure regular monitoring and expert medical examination to check for signs of changes in brain structure.
Ahead of this year's Rugby World Cup in France, World Rugby chairman Bill Beaumont pointed to the advancement of player and women's welfare in rugby in 2023, a year in which the sport will celebrate its 200th anniversary.
"This year will bring independent, peer-reviewed research from our world-leading smart mouthguard studies," he said in a media release on Wednesday.
"This data will provide insight into the game like never before and form the basis for new developments in legislation, protocols, and guidelines to support wellness.
"There will also be developments related to the other key pillars of our welfare plan, including our commitment to education and support for former players," he added.