SINGAPORE: Singapore will be looking to make a splash in the pool at the Asian Games in neighbouring Indonesia this month as Olympic gold medallist Joseph Schooling leads a strong swim team aiming to surpass the six medals they claimed at Incheon four years ago.
Texas-based Schooling made history for the tiny island nation when he claimed its first Olympic success in the 100m butterfly at the 2016 Rio Games and he will hope to improve on the three medals, one of each colour, he took home from Korea.
"My goal for Asian Games is to do my best for the country, bring glory to Singapore and helping out the younger kids, we have a young team and I'm super excited particularly for the relays," the 23-year-old told local media.
Schooling is pencilled in for five events in Jakarta as he builds momentum towards the 2020 Tokyo Olympics and while he is aiming high in Indonesia, Singapore is refusing to set medal goals for the record-sized squad it is sending to the Games.
A total of 265 athletes in 21 sports will be making the short trip across the Java Sea with Singapore officials looking for success in three specific disciplines.
"With the largest Team Singapore contingent heading to the Asian Games, we are certainly expecting the best of them," Asian Games chef de mission Lee Wung Yew said at a recent flag presentation ceremony.
"If you are looking at medal expectations, we are looking at three main sports - sailing, bowling and swimming - but we are also looking at possibly nice surprises in other sports as well."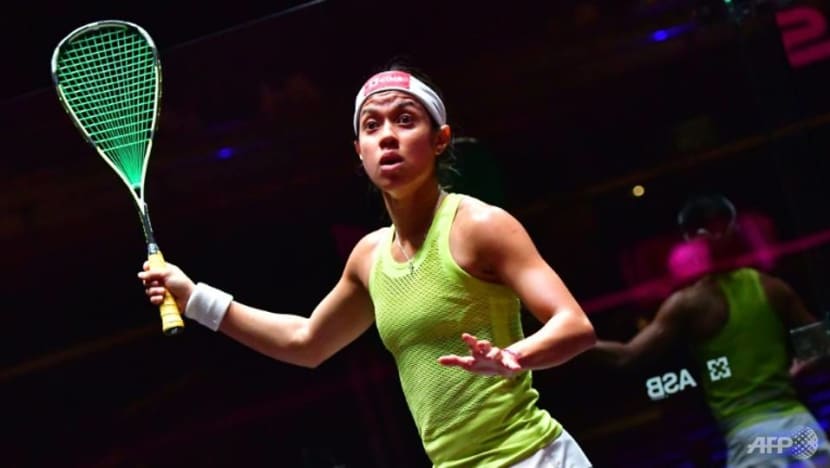 "I'LL NOT TAKE THINGS FOR GRANTED"
Across the causeway in Malaysia, squash all-time great Nicol David will be hoping to emerge from what is likely to be her final Asian Games appearance with a fifth individual gold medal, 20 years after winning her first as a 14-year-old.
"The Asian Games is held once every four years ... I'll not take things for granted," said David, who also has two team golds and has returned to Kuala Lumpur from her home in Amsterdam to focus her training on the Asian Games.
David will be the top seed in the individual event but she is expecting a tough challenge from opponents representing Hong Kong and India.
Malaysia, who like Singapore will send a record contingent to Indonesia, will also be hoping for success in tenpin bowling, diving, karate, badminton, track cycling and sepaktakraw after the nation claimed 33 medals, five golds, in Incheon.
However, the 440-strong squad will be missing long-time world number one badminton player Lee Chong Wei, whose hopes of finally winning a maiden Asian Games title at the age of 35 have been scuppered by a respiratory-related illness.