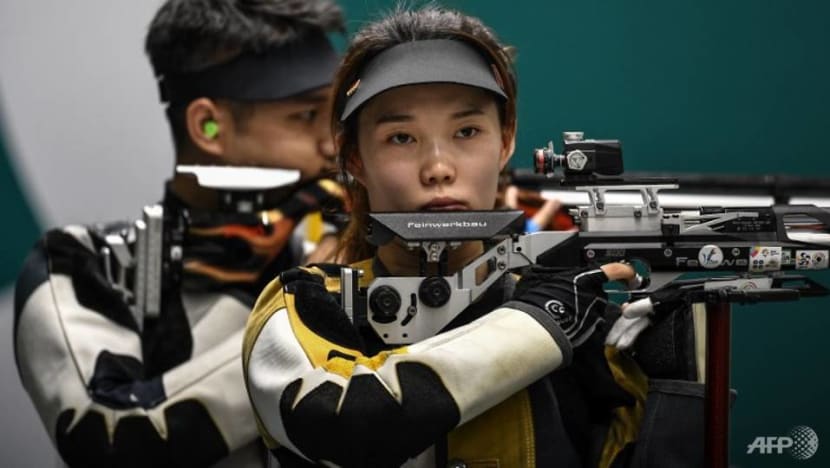 PALEMBANG, Indonesia: China's sharpshooters reigned supreme at the Asian Games on Monday as they won both the men's and women's 10m air rifle titles and also secured top spot in the women's trap.
Yang Haoran, 22, and Zhao Ruozhu, 20, were crowned champions in the men's and women's air rifle after shrugging off strong challenges from India and South Korea respectively.
It was a second medal in two days for both shooters after they combined to win silver in the mixed team event on Sunday.
Yang, the 2014 world champion, notched up a Games record total of 249.1 in Palembang, ahead of India's Deepak Kumar at 247.7, while Taiwan's Lu Shao-chuan took bronze with 226.8.
Not to be outdone by her Chinese team-mate, Zhao also pulled off a Games record of 250.9.
That put Zhao, who was runner-up in last year's Asian championships, narrowly in front of Korea's Jung Eun-hea on 248.6. Mongolia's Nandinzaya Gankhuyag secured bronze with 227.4.
Later, Zhang Xinqiu won the women's trap with a score of 45 points, narrowly beating Korea's Kang Gee-eun on 44 to claim China's seventh shooting gold on day two.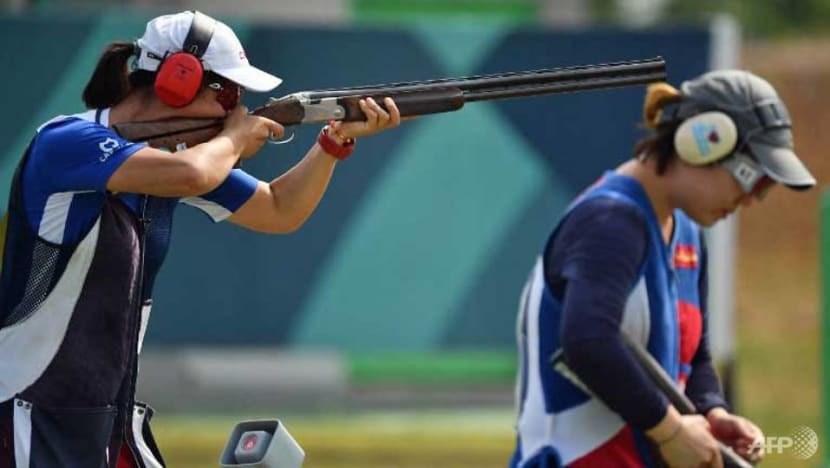 Zhang, 23, broke into a huge smile and she jumped up and down, her fist pumping in the air after a miss by her 27-year-old opponent handed over victory.
"I felt like all my hard work had finally paid off," she said afterwards with a beaming smile. "I was so excited and emotional."
In the men's trap, Taiwan's Yang Kunpi, 20, beat India's 19-year-old Lakshay Lakshay with a score of 48 to take gold - and afterwards revealed he hadn't even looked at the scores.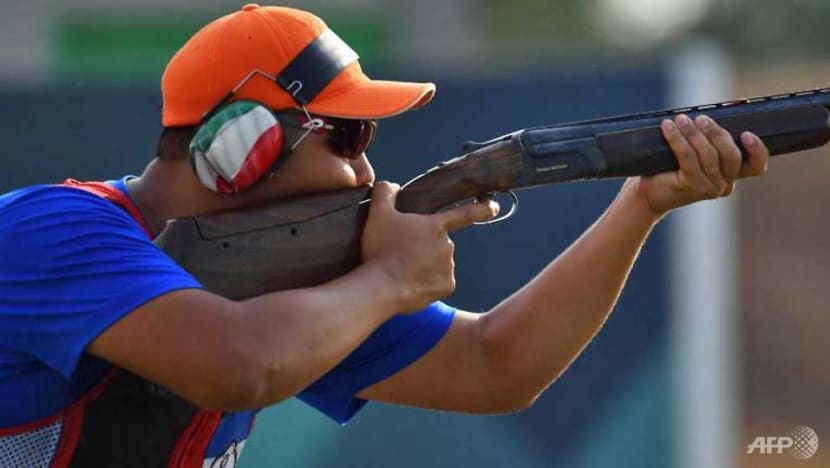 "I didn't check the score - I just concentrated on breathing," he said, posing for photos holding his gun above his head.
Third place went to Korea's 27-year-old Daemyeong Ahn.
Get the widest coverage of the 18th Asian Games (Aug 18 – Sep 2) from Jakarta and Palembang, Indonesia on Mediacorp. Go to toggle.sg/AsianGames2018 for details.