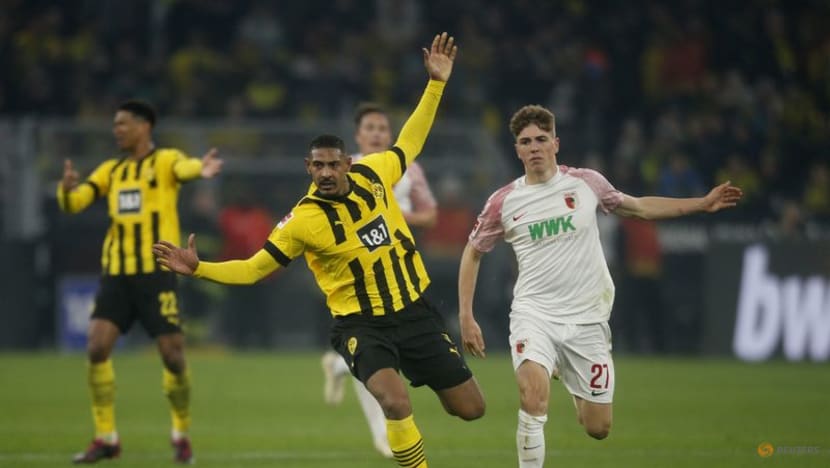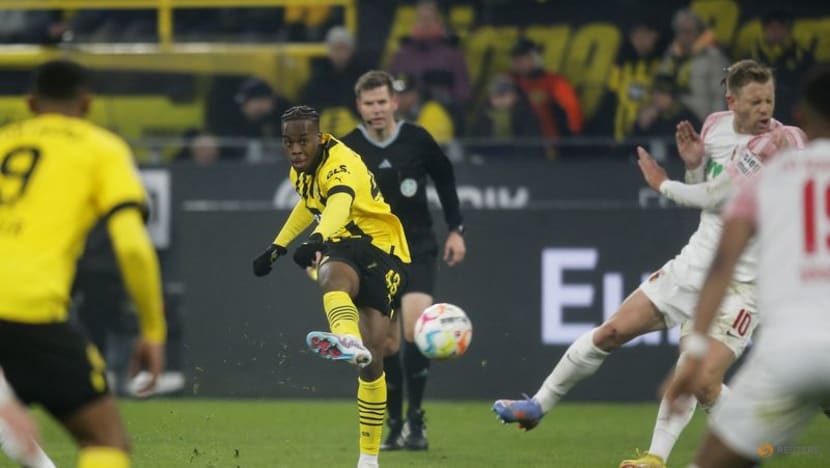 DORTMUND, Germany: Borussia Dortmund snatched a topsy-turvy 4-3 victory over Augsburg on Sunday (Jan 22) with striker Sebastien Haller making a second half substitute appearance following his cancer treatment.
Augsburg managed to equalise three times before Gio Reyna's 78th minute looping shot gave the hosts victory in their season restart following a two-month break.
Dortmund, who saw Ivory Coast forward Haller come on as a second half substitute for his first appearance after his surgeries and therapy for testicular cancer since July, are sixth on 28 points.
"Obviously I got goosebumps with the welcome I got," said Haller, who was signed only weeks before his pre-season cancer diagnosis. "It was unbelievable and unforgettable. I was just happy to be here and take the first steps on the pitch."
"We all enjoyed the moment," Haller added.
Dortmund struck after 29 minutes with Jude Bellingham weaving a shot through three defenders after creating just the bit of space he needed with a superb move.
That was the start of an entertaining final 15 minutes to the first half with Nico Schlotterbeck's mistake leading to Augsburg's 40th minute equaliser with Arne Maier's low drive.
The Dortmund defender, however, made amends only two minutes later, heading in from a free kick to put them back in front.
Augsburg levelled once more with Ermedin Demirovic's shot getting a deflection off new Dortmund signing Julian Ryerson for the equaliser in first half stoppage time.
Dortmund coach Edin Terzic brought on Haller and Jamie Bynoe-Gittens after the hour mark to add more punch to his attack and it paid off with the latter thundering in their third goal from outside the box in the 75th.
But Dortmund's leaking defence again failed to hold on to the lead with Augsburg's substitute David Colina tapping in off the rebound after fellow sub Kelvin Yeboah's shot had bounced off the post just two minutes later.
"I think if we look at the goals, yes there are defensive issues," said Terzic. "But just before we lost possession so those are also offensive issues. We have to support each other more.
"Our game was a bit wild in the second half."
The visitors, however, had run out of ideas after Reyna's shot in the 78th from just inside the box put Dortmund back in the driving seat for a fourth time.
Bayern Munich, who drew 1-1 at RB Leipzig on Friday, lead the standings on 35 points.