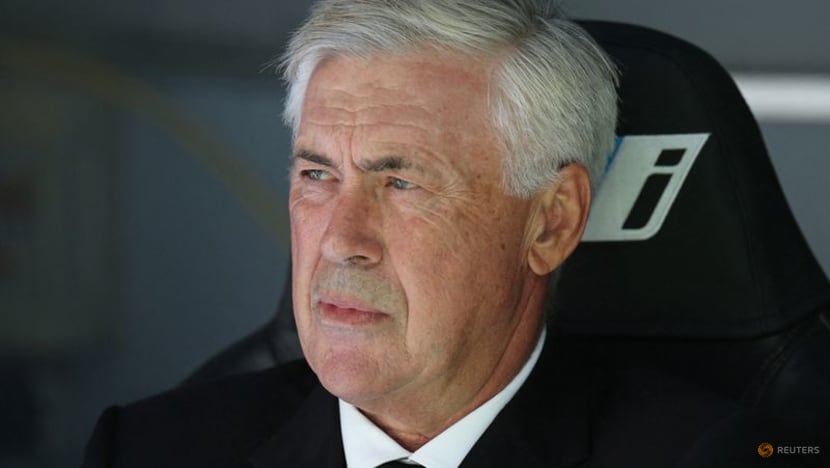 TANGIER, Morocco : Real Madrid coach Carlo Ancelotti would be an obvious choice to fill Brazil's vacant managerial position if he becomes available at the end of the European season, Brazilian FA (CBF) president Ednaldo Rodrigues has told Reuters.
Rodrigues acknowledged that the 63-year-old Italian was his main target and everyone's favourite to be in charge of Brazil whose last coach Tite left the job after they were knocked out of the 2022 World Cup by Croatia in the quarter-finals.
"Ancelotti is unanimously respected among players. Not only Ronaldo Nazario or Vinicius Jr but all those that have played for him," Rodrigues told Reuters in an exclusive interview.
"I really admire him for his honesty in the way he works and how constant his work is. He needs no introductions. He is really a top coach who he has several achievements and we hope he can have even more."
Ancelotti was one of the main topics of conversation this week in the Brazil dressing room ahead of Saturday's friendly against Morocco with several players like Vinicius Jr, Ederson, Rodrygo and Casemiro speaking highly of the Italian.
But according to Rodrigues, Ancelotti fever has already caught on in Brazil too.
"Ancelotti is not only the players' favourite but it seems the fans' too," Rodrigues said. "Everywhere I go in Brazil, in every stadium, he is the first name the supporters ask me about.
"They talk about him in a very affectionate way, in recognition of an exemplary work he has done in his career.
"Let's have faith in God, wait for the appropriate time and we'll see if we can make it happen as we look for the new coach of the Brazilian national team."
NO CONTACT
Despite speaking highly of the Italian, Rodrigues pointed out that Brazil must be careful to respect the due process as Ancelotti is under contract with Real Madrid until 2024.
He said that no formal contact or approach has so far been made by the Brazilian FA with Ancelotti or any other manager and that they will start to talk to the candidates in mid-April with the objective of announcing their new coach by the end of May.
Rodrigues' idea is to have the new staff in place before the next international break in June so the manager can select the squad and make his debut.
"We will be very ethical in our approach and respect the contracts that are in place. We also greatly respect the work that is done by any coach and his club to get there and make any kind of approach, it would be a lack of respect for the president of the clubs in question," Rodrigues said.
"Therefore, we have the patience to wait for the right moment so that we can hold these conversations.
"Nothing is really defined yet to say the name (of the next coach) for sure, but it's within this line, you understand? We need a coach who has the players' respect and admiration," Rodrigues added.
While Ancelotti is the target and Manchester City's Pep Guardiola is considered unattainable, other managers like AS Roma's Jose Mourinho or Fenerbahce's Jorge Jesus are also seen as possible contenders by the Brazilian FA.
Among possible Brazilian candidates, Fluminense's Fernando Diniz is one of the favourites inside the CBF.