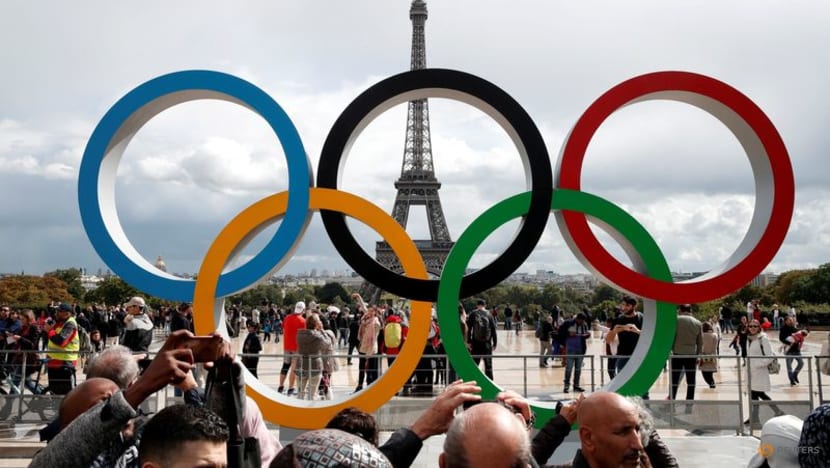 PARIS: An anti-Olympics collective is aiming to disrupt next year's Paris Games by recruiting fake volunteers.
Saccage 2024, which translates as Destruction 2024, has already generated a buzz on social media with its "pseudo-volunteer" plan, saying they should be paid for their work.
"Volunteering is supposed to be for the common good and that is not the case for the Olympic Games - it does not have charitable aims," Saccage 2024 member Arthur, who declined to give his family name, told Reuters.
The 25-year-old, an environmental activist who lives in Saint-Denis, where the bulk of the Games will be organised, plans to withdraw at the last minute or try to disrupt the Games from within if he is selected to be a volunteer.
Saccage and other critics of the Paris Olympics say the event will negatively impact the environment and benefit big businesses and elites, rather than locals.
Paris 2024 organisers did not immediately respond to a request for comment but have said in the past that they would organise "popular and spectacular Games" that will bring in millions of visitors.
The Olympics organisers are looking to recruit 45,000 volunteers. The organisers have said that volunteering - also widely used in past Games - is an opportunity to participate in the Olympics. The deadline for applications is May 3.
Paris organisers said they would take the time to ensure the "sincerity" of candidates and that volunteers would have a background check. Candidates are required to demonstrate their motivation and experience, and there will be interviews for some roles.
Volunteers will receive uniforms, free travel and meal vouchers.
The Games are more than a year away and there is no certainty activists will be able to generate the numbers needed to disrupt events.
However, the plan reflects a widespread discontent in France, with huge protests over a law increasing the pension age and hashtags linking opposition to the reform and the Olympics.
Saccage could not say how many had signed up as would-be disruptors, but said it saw a rise in interest after President Emmanuel Macron rammed through the pensions law without a final vote in parliament.
Jan, a library worker in his 50s, said he came across the idea on Twitter after France's Constitutional Council verdict gave its green light to the law.
He had been striking and protesting against the pensions law, and said the fake volunteer plan was a "fun and constructive" way to continue the protests and, at the same time, oppose the Games and their impact.
This would not be the first time the Olympic Games have been used by activists to further their causes, said Jules Boykoff, a political scientist at Oregon University.
"Money spent on the Olympics is not spent on basic needs such as housing, education, healthcare and pensions. The Games are a high-profile target for activist ire," he said.